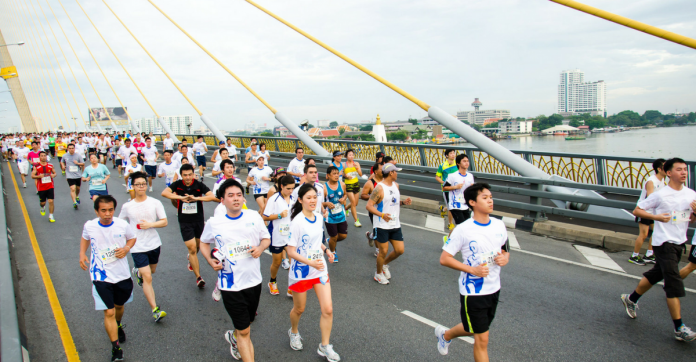 Do you know that Thailand is not only famous for its shopping, local delicacies and also its traffic conditions? Thailand is also known to runners for its different terrains and the unique experience it has to offer during their runs. Check out these 11 Marathons you shouldn't miss in Thailand and start planning!
1. Rayong Marathon
Rayong Marathon is a race that will provide every runner a calming experience. The marathon is set in the idyllic beach of Rayong, the southern part of Bangkok. Runners will run at areas that are scenic and also get to enjoy the tranquility of the beach. This marathon offers a 42.195 km full marathon, 21.1 km half marathon, 10.5 km mini marathon 5 km micro marathon, and a 3 km fun run. The marathon will flag off on the 25th November this year!
Find out more about this event at Rayong Marathon 2018!
2. Buriram Marathon
Buriram Marathon plans to make Buriram one of the best marathon stadiums in the world and a dream destination for every marathon runner. It allows runners to run to their heart's content through Thailand's one and only Formula One Circuit. The marathon categories include a 42.195 km full marathon, 21 km half marathon, 10 km mini marathon, and a 5 km fun run. This event usually takes place in February.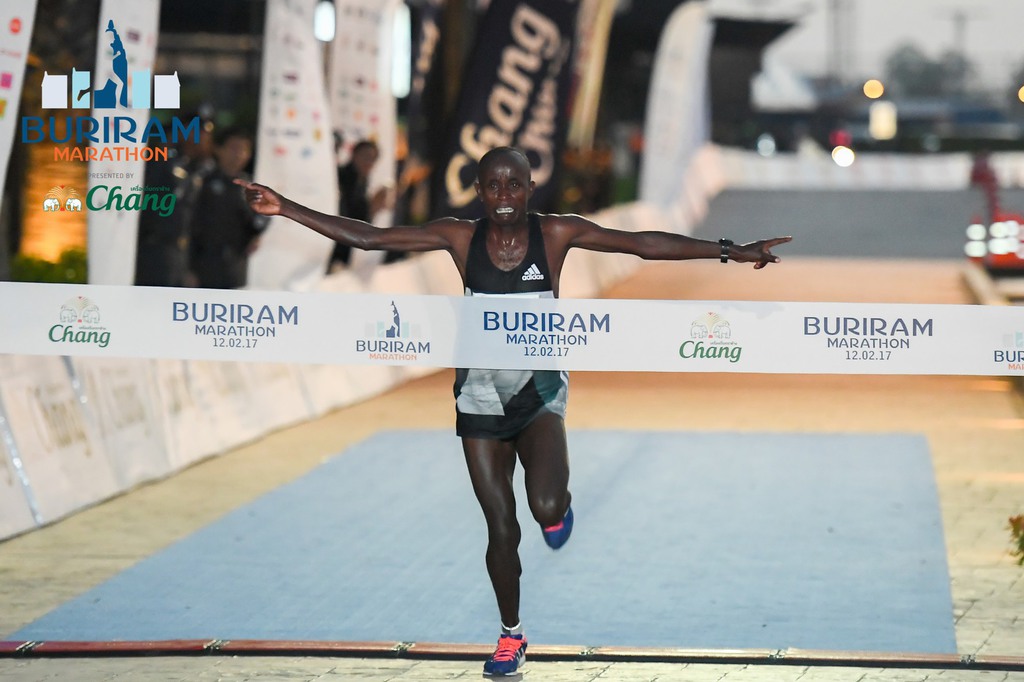 Check out more at Buriram Marathon!
3. Laguna Phuket International Marathon
Laguna Phuket International Marathon was voted as "Top 10 Best Marathon" in Thailand. As the event continues to grow, organizers expect to break 8,000 runners from more than 50 countries to "Run Paradise" this year. The 'Run in Paradise' presents runners a picture perfect course along the coast of northwest Phuket Island. This year's event will be held on 9 and 10 June 2018. The 2 km kids Run, 5km and 10.5km start the running festival on 9th June in the late afternoon, while runners in the 21.097 km half marathon, 42.195 km full marathon and Marathon Team Relay will compete on 10th June in the early morning.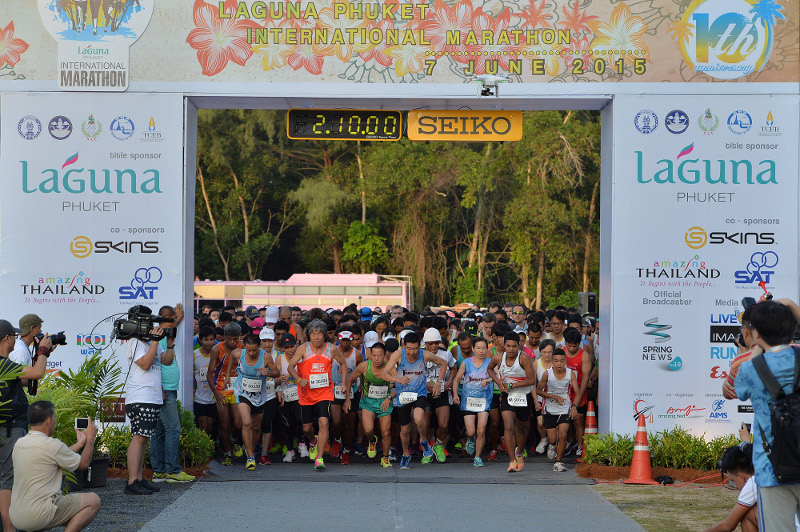 Be sure not to miss this year's Laguna Phuket Marathon!
4. Khon Kaen International Marathon
Khon Kaen International Marathon is known to be one of the greatest marathons in Thailand. The town is packed with beautiful buildings rich in culture and history and breath-taking scenery. Runners will also get to experience many Buddhist temples in Khon Kaen, and Phra Mahathat Kaen Nakhon along the race route. The Khon Kaen International Marathon runners enjoy the great success as more than 50,000 athletes from 40 nations took part in the 8th Khon Kaen Marathon in 2011.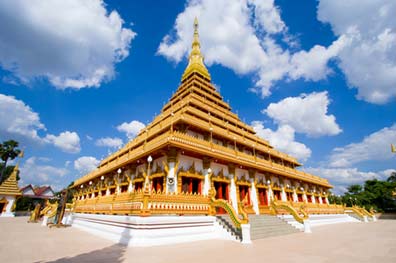 5. BDMS Bangkok Marathon
Bangkok Marathon is known to be the biggest International Marathon race in Bangkok, Thailand. The race route will offer an extraordinary experience for runners as the course passes tourist attractions such as the Wat Pha Keaw and Bangkok City Pillar Shrine. There are four categories to choose from: 5 km, 10 km, 21 km half marathon and 42 km Full Marathon. This year's event will take place on Sunday, 18 November 2018.
Register now at BDMS Bangkok Marathon!
6. Pattaya Marathon
The highly anticipated Pattaya Marathon provides a unique and sensational experience for each runner. It is a cross-cultural race featuring thousands of people from the country and other parts of the Continent and world. If you like running through highlands and scenic courses, then Pattaya Marathon is perfect for you! You will also get a chance to explore one of the most popular beach destinations in Thailand. The main event is the 42 km Marathon race, followed by 21 km half marathon, 10.5 km quarter marathon, and 5 km student-run. Join them this 15th July at Central Festival Beach. And the best part is, this race is for everyone!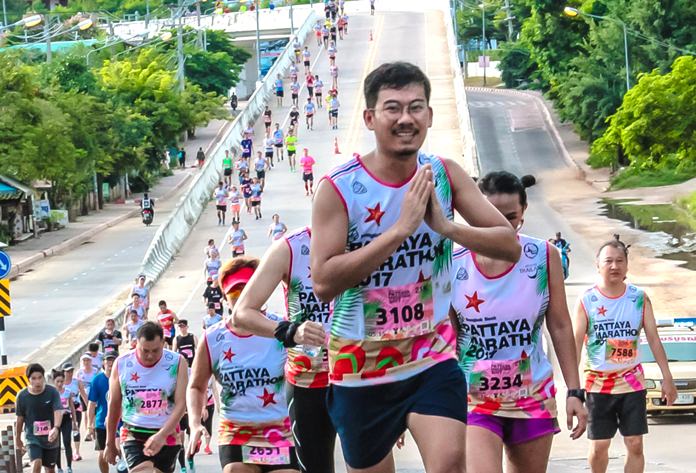 7. Ayutthaya Marathon
Ayutthaya Marathon is famous for being a heritage run. Why not you kill two birds with one stone? Learn about the famous heritage sites in the ancient city of Thailand, Ayutthaya, while going for your run. It is a running experience to cherish due to the beauty of the cultural-filled path and the respectable ancient architecture of Ayutthaya, which is a UNESCO's World Heritage Site. The race includes a 42 km full marathon, 21 km half marathon, 10 km mini-marathon, and child-friendly fun run. The race is held every December. The event is open to runners of all ages and ability levels and attracts over a thousand participants each year!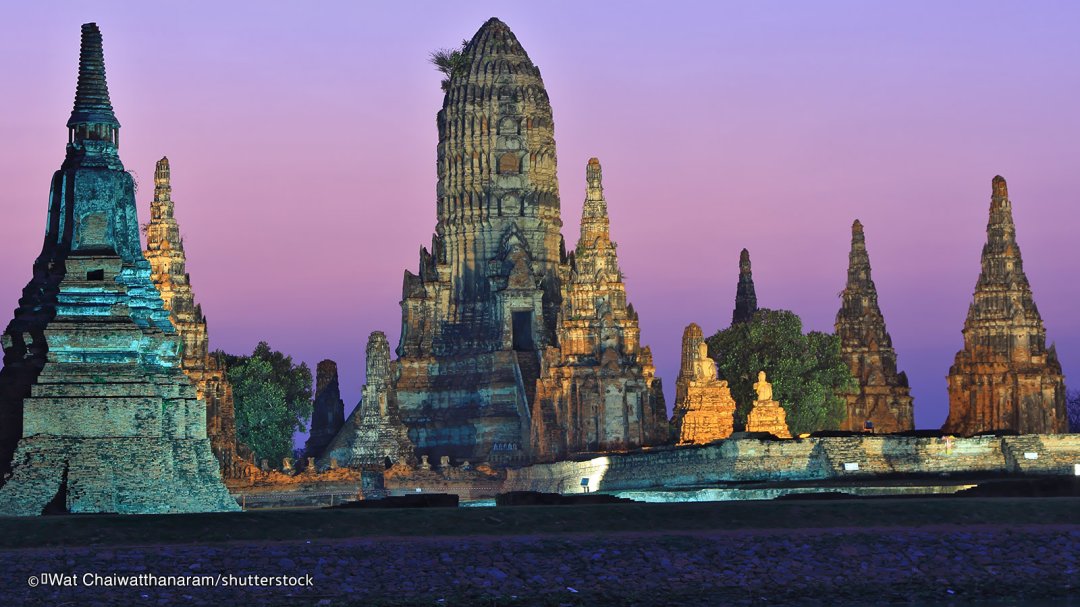 8. Bangkok Midnight Marathon
Want to try something different in Bangkok and wish to escape Bangkok's heat and daytime traffic conditions? Try running comfortably around Bangkok at midnight! In 2017, there were more than 10,000 participants from 30 countries who took part in the race's inaugural start. The race includes categories such as 5 km, 10 km, 21 km half marathon or 42 km full marathon. The event is scheduled for August this year. Don't miss out!!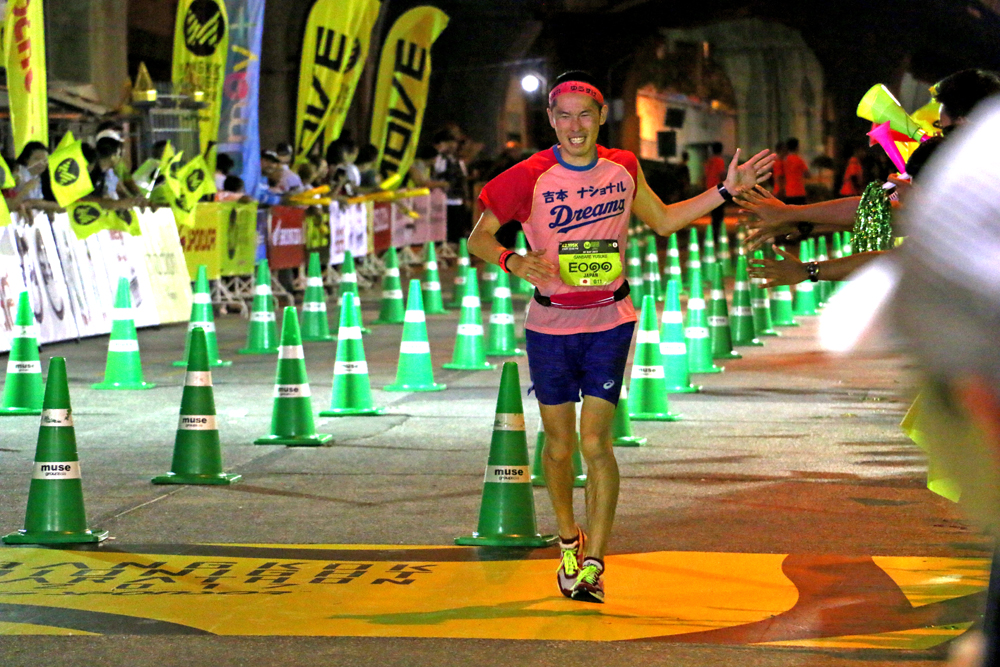 Stay tuned for more updates at Bangkok Midnight Marathon 2018!
9. Chombueng Marathon
As one of Thailand's oldest running events, the Chombueng Marathon takes place each year in January at Muban Chombueng Rajabhat University. The Association of International Marathons officially certified the Chombueng Marathon route in 2016. The event transforms the sleepy town of Chombueng into a marathon mecca. Join this race to compete and stand a chance of winning a trophy sponsored by Her Royal Highness Princess Maha Chakri Sirindhorn!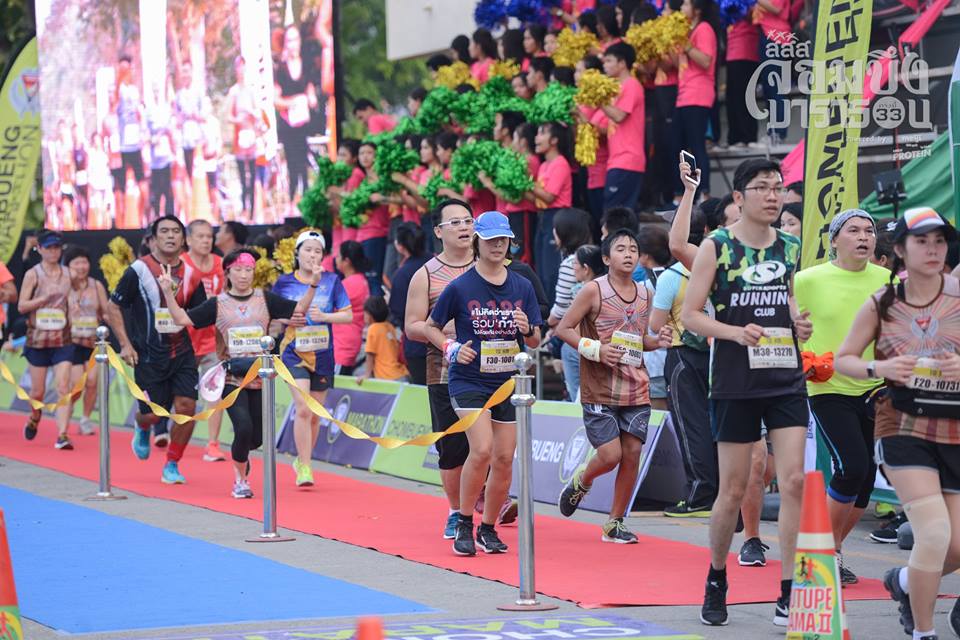 10. Hua Hin Marathon
Shout out to all trail runners out there! This marathon is just for you! The natural beauty of Hua Hin trail will accompany the athlete throughout the race. This marathon will be a great trail race for new trail runners, but will also be fun enough to satisfy the seasoned trail runner. Hua Hin Trail Half Marathon is apart of the Tiger Balm Trail Series which showcase some favourite running trails in Thailand focusing on scenic terrain running routes.
Follow Hua Hin Marathon Facebook page for any updates!
11. Hatyai Marathon
Since Hatyai is the center of business, tourism, and sports, there are many runners from all over Thailand and foreign countries who will be part of the annual Hatyai Marathon. There were more than 6,000 people that participate in this event in previous years. Join Hatyai marathon this 27 may 2018 at Jiranakorn Stadium.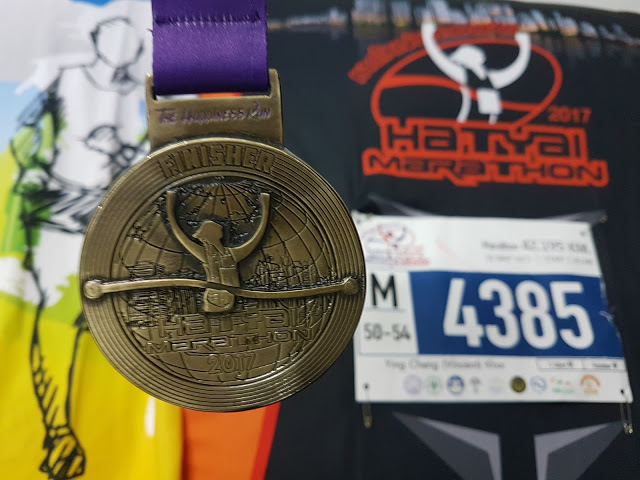 To find out more, visit Hatyai Marathon 2018!
So, why not start planning for run-cation in Thailand soon?