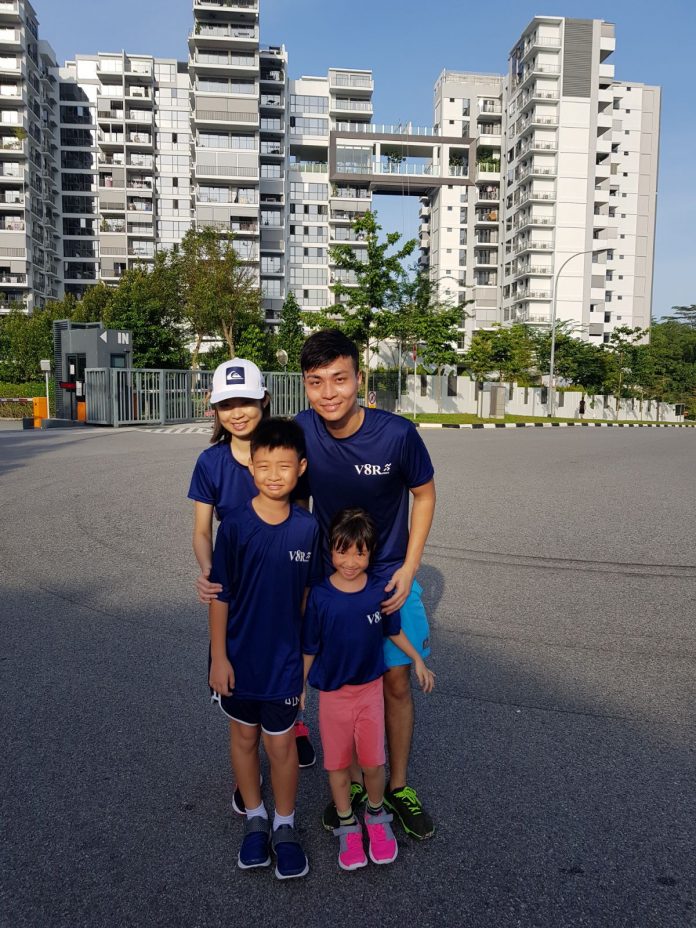 Hello! My name is Rayden. I am 9 years old and I am definitely one of the youngest members of V8Runners. I joined V8Runners with my Daddy, Roy and Mummy, Fiona and my cute little sister, Reanne since August 2017.
Well, let me talk about our weekly routines…
Every Sunday at 7am, all runners will assemble at the Club House of Vue 8 Residence or the entrance of Overseas Family School for warm-up exercises which will definitely wake us up from our dreamland.
V8Runners also welcome brisk walkers and children cyclists to join in as the objective of
V8runners is to encourage us to keep healthy and fit. For me, I would prefer to cycle with
my BFF, Triston, while the adults will run or jog. The distance for each week varies from 10
to 13km which Uncle Stanley calls it as "short runs"! Recently, I have a new found exercise
which I liked – vertical climb. I trained with the V8Runners as part of the weekly exercises
and I can climb 5 times of 16 storeys, which is 80 storeys! I signed up for the National
Vertical Marathon in June with Uncle Stanley and Aunty Jade. I will train hard and be ready
for this challenge!
The weekly sessions are also our bonding and laugh-out- loud (LOL) sessions. I feel proud to be part of the team and I feel so refreshed and energized after each session.
Lastly, I sincerely want to thank Uncle Stanley and Aunty Jade for creating V8Runners. Cheers!