The very first run for women took place in Saudi Arabia on the 3rd March 2018. The run was of a 3-kilometer distance and welcomed 1,500 women from all across the kingdom. They were all dressed in traditional Islamic attire as they took to the streets of Arab.
The race is part of a modernization initiative launched by the Kingdom and seeks to boost running as a sport, especially among women. This event came after Riyadh hosted it's very first international half marathon. However, it was criticized on social media for its very notable absence of women. In order to tackle this, the Kingdom decided to organize a run solely for women.
Read More: Thai Rock Star Becomes National Hero After 2 Months Run
This initiative received a great response, having sold out the 2,000 slots in a matter of hours.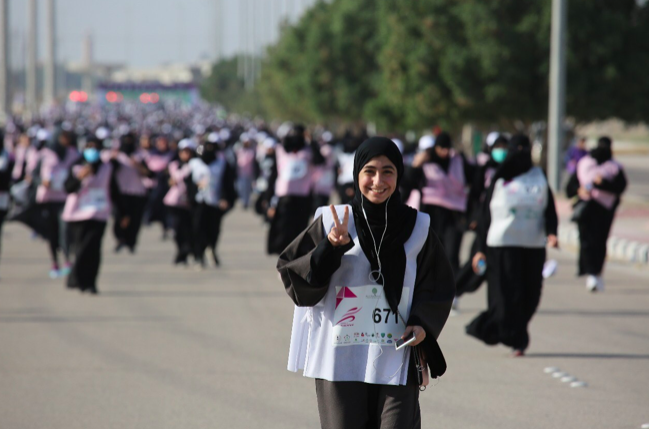 Photo Credits: Alarabiya
This is a great step forward for the conservative Kingdom. Among the initiatives rolled out include allowing women to drive moving forward. Women were previously not allowed to drive. Following the success of this event, sports authorities are set to organize another run for women in the holy city of Mecca on April 6th!
Read More: Women And Men Run Together At The Erbil International Marathon, Iraq
Source: Times Of Israel, Alarabiya
Cover Photo Credits: Alarabiya