The Performance Series (TPS) is coming back this year in its 3rd edition and it will bring runners to FOUR different locations:
22 April – Punggol Waterway

24 June – Pasir Ris

5 August – Bedok Reservoir

14 October – East Coast
Before we go into any further, there's a VERY IMPORTANT info for you: In order to maximise every participant's race-day experience, each TPS 2018 race will be capped at 3,500 registered participants. So before you missed out this, check out the 5 things that you should know about TPS 2018.
#Back to Basic: 5km or 10km, across Singapore
"Simplicity. Identify the essential. Eliminate the rest." This year, TPS is going back to basic by bringing participants to run 5km or 10km at four interesting venues across Singapore. You can challenge yourself to achieve a new Personal Best in 5km or 10km, or you can invite your friends and family to run with you in this more manageable distance.
Series Finisher Medals
First ever in Singapore, The Performance Series 2018 is introducing a Finisher Medals Collection that featuring Singapore Nature & Wildlife, Singapore Heritage and Uniquely Singapore. Does each of them look familiar to you?


Series Finisher Tees
Do you get bored of the usual Finisher Tees design? TPS has something fresh and cool for you! Classic, yet extraordinary. You will definitely want to put these on you every day.

Series Event Tees
Stay with TPS throughout the #TranscendYourself journey: RUN, AIM, TRAIN and REACH. Check out the bright colours TPS 2018 Series Event Tees: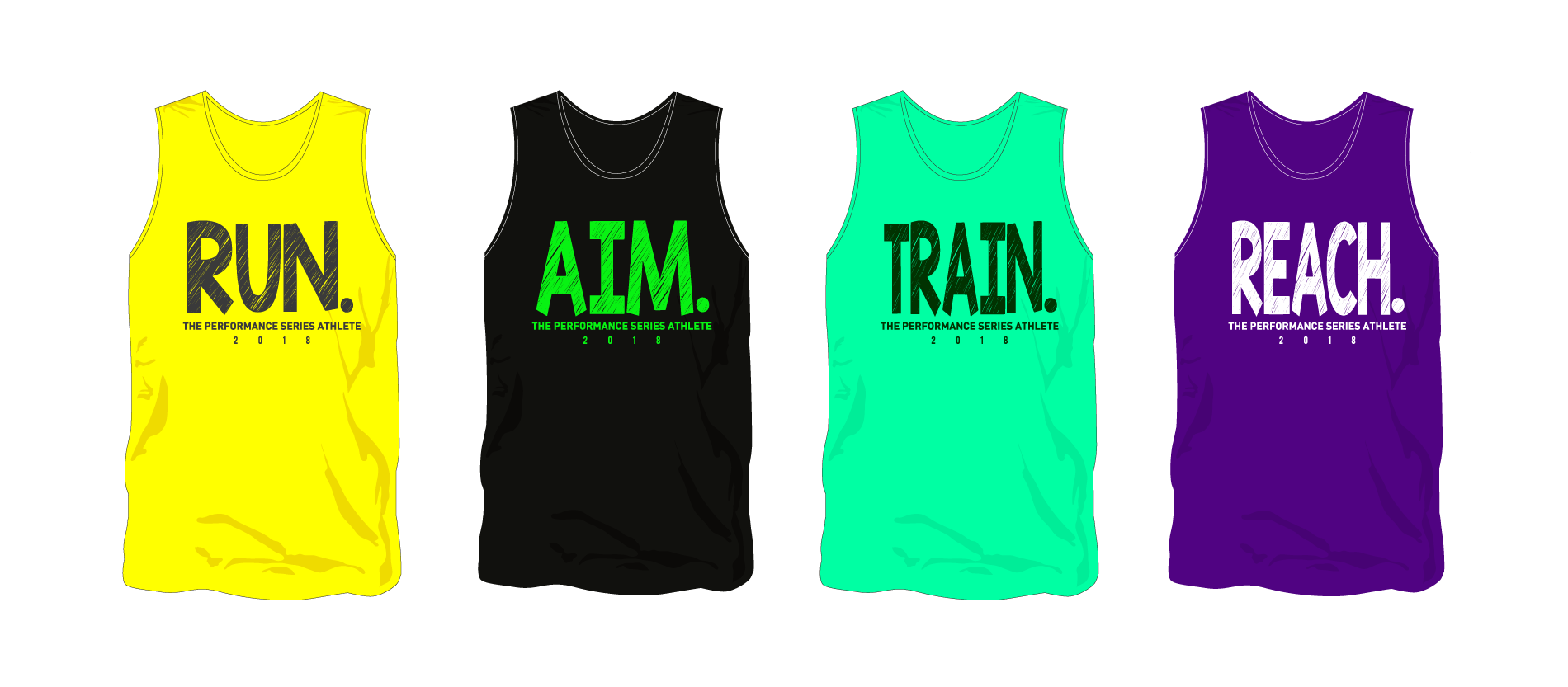 Get on board and become one of The Performance Series Athlete.
"We run together, we explore together and we transcend together! Together we do great things."
2018 TPS Ambassadors
If you are a competitive runner, there's a chance for you to win the prizes; if you have a great transcend story to share, you can be one of the 2018 TPS Ambassadors! TPS will be rewarding 4 transformations with S$1,000 cash each. More information about this – a first for Singapore – will be announced soon!

So if you have not signed up TPS 2018, hurry up and get your slot at a discounted bundle price!