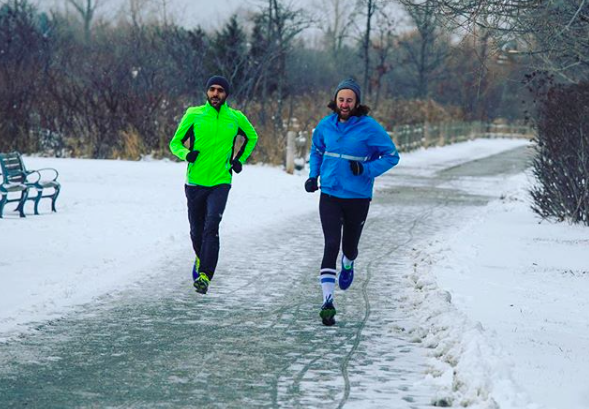 Many runners have the Boston dream. They put in the time, effort and dedication in hopes of running a Boston Qualifying time. It is a privilege and an honour to run the Boston Marathon – not everyone can run the Boston Marathon. First, you must run a Boston Qualifying time. But, you must be among the fastest applicants to be accepted to run the race. This year, qualifiers who were 3 minutes 23 seconds or faster than the qualifying time for their age group and gender were accepted into the 2018 Boston Marathon. So, if you are accepted to run the Boston Marathon, you are surely within the top 10 – 15 percent of your age group.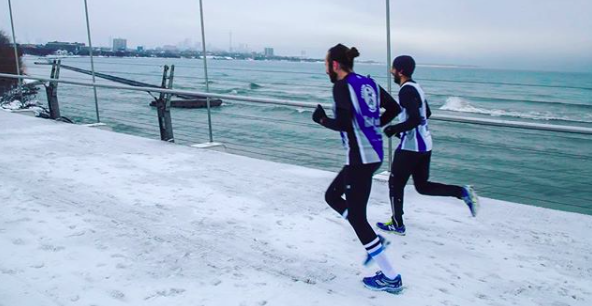 Toronto's Soroush Hatami, ran a 3:05:42 at the 2016 Scotiabank Toronto Waterfront Marathon, running well under the 3:10:00 mark required for his age group. He was ecstatic. It's not easy to be able to run the Boston Marathon but for Hatami, it was even harder.
Read More: Boston Marathon 2017 Moments
Born In Iran
For Hatami, it wasn't running a qualifying time that was the challenge, it was because of his passport. Hatami has lived in Toronto since 2013 and is a permanent resident of Canada. He is currently in the process of applying for his Canadian Citizenship. He however still holds an Iran passport.
When Trump was elected President, Trump imposed a ban blocking citizens of several Muslim countries from entering the United States. Iran was one of the countries on the ban list. He has accepted that it is unlikely he would be able to run his Boston dream.
Read More: 40-Year-Old Mother Of 2 Runs a 3:24:57 To Qualify For Boston
Raising Funds
In light of his current situation, Hatami realizes how this ban adversely affects so many people. This ban doesn't just affect runners, but students, families and medical patients from entering the country. Together with Marathon Dynamics runner Daniel Sellers, they have come up with a project aimed at raising funds for the Muslim Advocates legal organization and the International Refugee Assistance Program. These 2 groups working to oppose the travel ban and support people affected by it.

They are hoping to raise a total amount of $26,000, $1,000 for every mile of the marathon. Their cause is a worthy and interesting one – check them out!
Source: Running magazine.ca, Banned on the run 2018
Read More: Abbott World Marathon Majors – 6 Races Every Runner Ought To Check Out