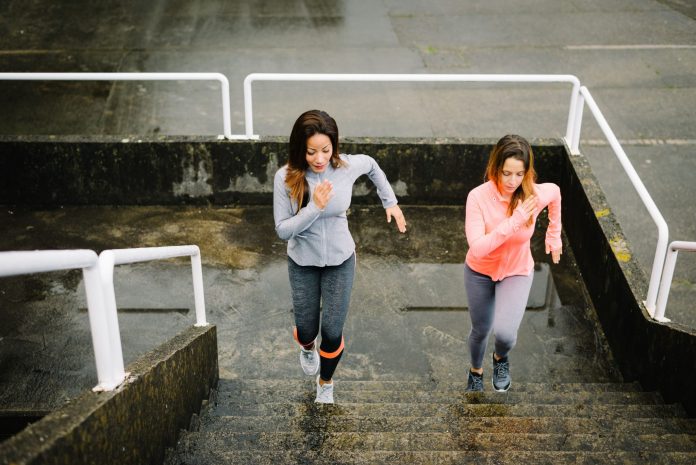 These are Singapore's best kept fitness secrets. Who says fitness comes with an expensive price tag? Here are 5 FREE fitness programs just for you!
#1 Mall Aerobics

Mall workouts are hour-long workouts that are high intensity and jam-packed with fun. It is an interesting way to hang out and bond with your family and friends. The workouts vary from kickboxing to K-pop dancing or piloxing or even zumba. They have a pretty interesting range of workouts to try out!
More information here.
Read More: 
#2 i-Run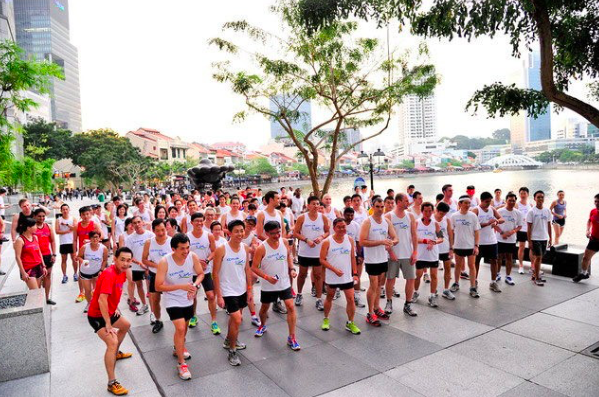 Photo Credits: Healthy Partners
These running sessions are free of charge and are conducted by great trainers. Whether you want to finetune your running technique or run with a group, these weekly running sessions are for you. Distances are normally 3 km, 5 km or 7 km. This i-Run initiative is held in different districts and really allows you to enjoy the camaraderie that a running group has to offer.
More information here.
#3 Sunrise In The City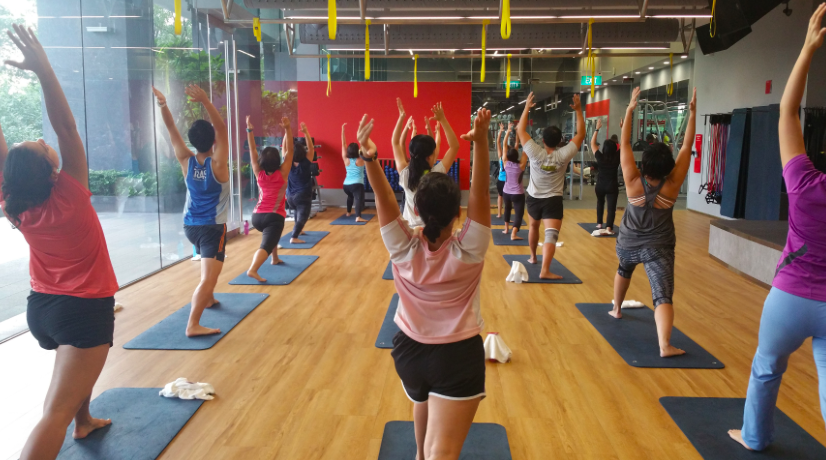 Photo Credits: Doyanne Singapore
This is for the early birds out there. Get your daily dose of exercise before you hit work.  The Health Promotion Board partners with studio gyms like Platinum Yoga and True Fitness to offer over 40 workout sessions. You get to pick a workout of your choice – whether it is Yoga, strength training or an aerobics dance workout.
More information here.
#4 National Steps Challenge
This initiative is to encourage people to walk their way to fitness. Participants are able to get rewards in exchange for the steps they have tracked. You can even redeem cash vouchers. Note the grand prize for season 3 is a Singapore Airlines Business Class return ticket to Stockholm, Sweden. So, what are you waiting for? Walk your way to fitness and get rewarded at the same time!
More information here.
#5 Sundays @ The Park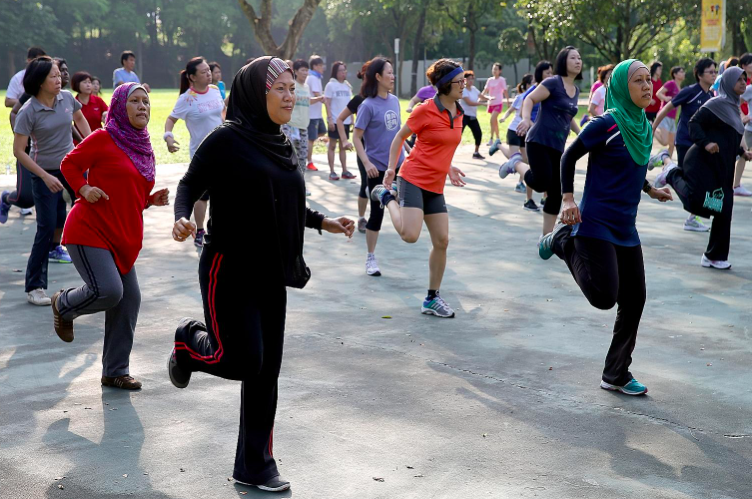 Photo Credits: Straits Times
This is a great way to spend outdoor time with your family. Round your family up and head to the park for a good workout session. You have a diverse variety to choose from – Bootcamps, fitness circuits, All that Jazz, Bollyrobics and many more. They are refreshing and interesting workouts. You can pick a different type of workout every Sunday to keep your workouts interesting.
More information here.