Have you been passionate about running for some time and now you want to share your knowledge and enthusiasm with the rest of the world? Maybe you're new to running, and you want to share your experience as you go with people to inspire them to be fit and healthy as well.
Starting your own running blog is a great pastime to have, whether you're running it as a hobby or with the anticipation of starting a business. However, starting a blog can seem overwhelming, but this doesn't have to be the case. In fact, here's everything you need to know.
Set Up Your Blog
Hosting and designing a website is much easier than it used to be in the past. As a rule of thumb, especially if you've got no experience in setting your own blog up, try a platform like WordPress that can get you set up and started. Both platforms work well with each other and come with 24/7 support to help you get set up and ready to blog. There are also countless tutorials online you can follow.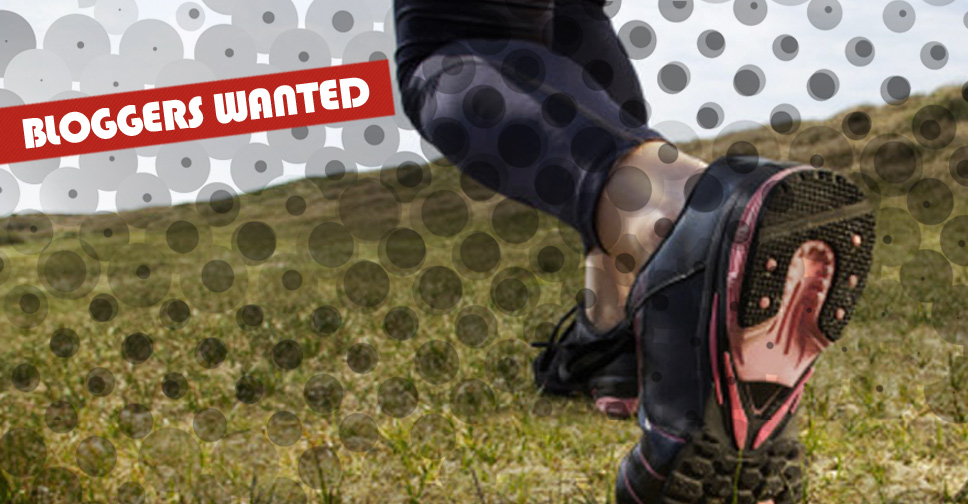 However, sometimes it's best to join a blogging community of runners, so your posts with have the immediate reach and spark conversations. This is why JustRunLah! has its own free blogging platform which is open to anybody. To date, there are more than 100 bloggers sharing their content easily and without need to care about technical aspects. All blog posts are also shared on JustRunLah! Facebook pages that have over 150,000 followers. Click here to get started with setting up your own running blog!
Choosing Your Topics
It's easy to say 'okay, well I'm going to write about running' but there are so any more topics involved in this that you'll need to break down into.
For example, you could be reviewing running events, talk about your running process, nutrition, workouts, running news, running gear and equipment or simply just opinion pieces. Before you get started writing, simply list out all the topics that you'll want to cover on your blog, so you always have something to work from.
Research Your Target Audience
When it comes to the running industry, you'll want to learn about who your audience is that you're writing too. Are they children, teenagers and young adults? Are they people who run to keep fit or professional runners that run races all over the world.
You'll need to identify this audience in your mind when you're writing, so you know what language to use, what style and what tone of voice. For starters, have a look at JustRunLah! Facebook pages to understand what people are interested in.
Using Tools When Writing
Not everybody is a born writer, and it can take years to master the art of actually writing professionally. Until you get to that stage, there are plenty of tools you can use both pre and post writing to help your blogs sound professional.
Grammarly.com
This is a free browser extension that will help you catch and correct typos, syntax issues and more.
Grammarix / What is a Metaphor
These are two blogs you can use to improve your grammar skills, so your blog posts are professional and read well.
Essayroo
An online writing agency that can connect you with professional writers for all your writing-related advice.
Word Counter
A free online tool for actively tracking and monitoring the word count of your blog posts.
Essay Help
An online writing service that can help to guide you through the blog writing process, as featured by the Huffington Post.
Cite It In
A tool for professionally formatting quotes, references and citations into your blog posts.
PhD Writers
An online writing community where you can connect with other aspiring bloggers to support each other.
State of Writing / Let's Go and Learn
A free online blog full of writing resources and posts to help you improve your writing skills.
Your Opinion Matters
Remember when you're writing your blog posts that running can be quite a personal experience and this will need to be reflected in your blog posts. What makes you stand out from the rest of the running blogs that are out there?
"Feel free to express your opinion clearly with your readers as this will bring personality to your posts, the personality that your readers are looking for," shares Michelle Brown, a health writer for Elite Assignment Help.
Connect with Other Bloggers
When it comes to promoting your blog, be sure that you're connecting and communicating with other similar bloggers that can spread awareness of each other. You'll also be able to support each other and work together to get everybody's blog off of the ground.
* Guest post by Mary Walton. Mary provides thesis help for PhD students, and blogs on Simple Grad, her website on education and college life. She enjoys providing writing consultations and tutors on business communication. Mary proofreads content at Write My Paper, website for Australian students.