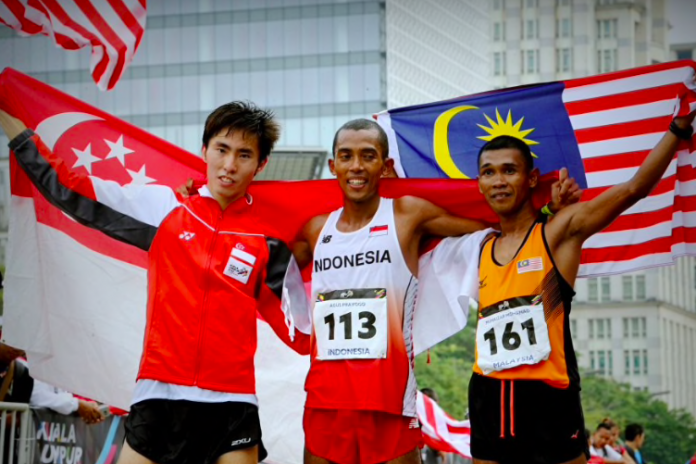 As the year 2017 is coming to a wrap, let's look back at the year and take a look at the good and the bad, the highs and the low in the realm of Malaysia's running and fitness. There were definitely great highlights, but there were also some disappointments.
The Soaring Highs
#1 SEA Games Kuala Lumpur 2017
Malaysians rallied behind one another to support our athletes. There were so many inspiring moments. Muhaizar ended our 44 years medal drought in the marathon, delivering us a bronze medal. We showed great support for our athletes, but we did not forget to give the athletes of other nations the hospitality they deserved. The opportunity to witness so many inspiring moments and the chance to show our athletes unwavering support is definitely a highlight for many.
#2 SCKLM Delivers Again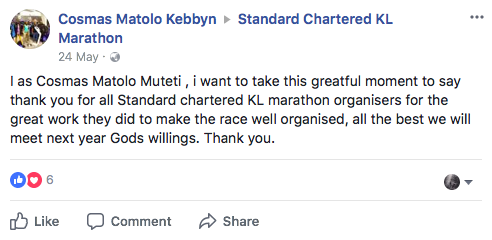 Standard Chartered KL Marathon didn't fail to impress – once again. It's that time of the year where many attempt a new distance and a new personal best. Many run their virgin marathon, many run their very first half marathon and many gun for the elusive sub 3 and sub 4 barrier. It's always a great sight to see the wave of emotion and happiness when months of hard work and dedication pays off as you cross the finishing line. Just stand at the finishing line and watch – it is so much happiness!
The Low Points
#1 The Indefinite Postponement Of The ATA KL Marathon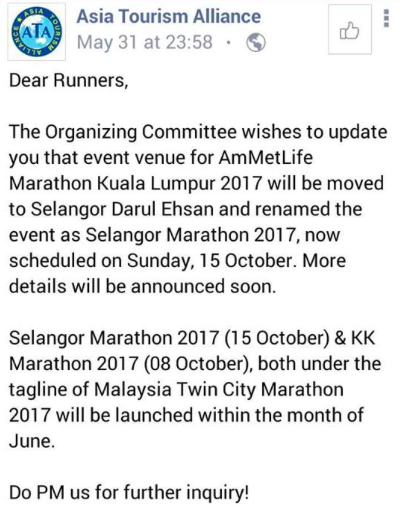 Previously known as ATA KL Marathon, it has now rebranded itself a couple of times. Initially set for March, they postponed their race to 15th October in which they changed the name to the Selangor Marathon which was then once again postponed to the 17th December. Then, once again it rebranded to the Klang Heritage Marathon and the new date announced to be on the 14th October 2018. This of course is to the outrage of many. The new postponement is accompanied with an announcement of threat of legal action and no refund!
What makes it even more a joke is the continuous use of the company Metlife despite Metlife severing it's ties with the ATA Metlife KL Marathon. It has also once announce the start location being One Utama, only for representatives of One Utama to come out and say there will not be such race being flagged off from One Utama.
#2 ATA Sarawak Marathon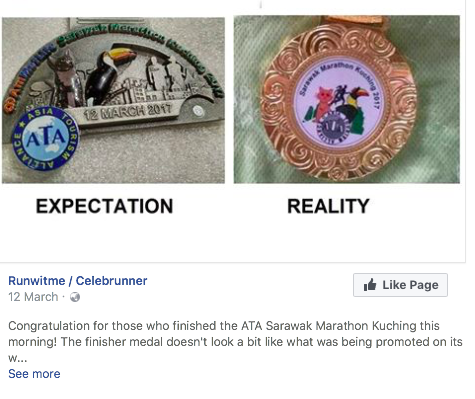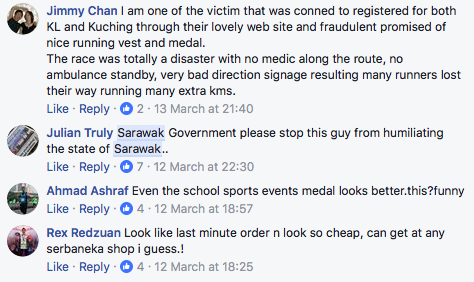 The ATA Sarawak Marathon is arguably the worst marathon organised in Malaysia. Finished medals were insufficient, water stations were inadequate and that basically made it one horrible event. It is a disgrace – to have trained really hard for a marathon to be disappointed by the organisation of the event.
We hope for more highs to come in 2018! Here's to a better 2018!