There is a rise in the virtual run trend, and it's here to stay.
Are you curious to know more about virtual running? Are you a fan of virtual runs? So why virtual runs? Read on to find out more!
1. It's convenient
Sign up for a virtual run of your choice online (considering the theme, cause, race category, and time frame), make payment, and you're on your way! You can run at any pace, and anywhere in the world. You can even run with a friend staying overseas for a common theme and cause.
2. Charitable causes and interesting themes
Virtual runs offers charitable causes and interesting themes to run for. Often, virtual running companies partner up with charitable organisations, and a certain proportion of proceeds will go to the beneficiaries.
Interesting themes include and not limited to: Easter's, Mother's day, Father's day, Halloween, Christmas, New Year's, Galactic, Horoscopes, Panda, Unicorn, and potentially so much more. Charitable causes for the needy and animals are offered too.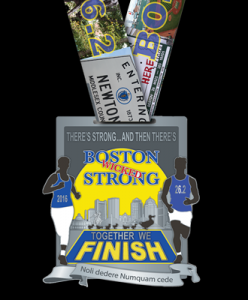 3. Fun medals
Yes, fun medals (that you'd probably haven't seen! *inserts your imagination here). And often, customization is possible (if you love to collect medals), and they will be mailed to you when your race submission is verified. Instead of buying the next decoration for your Christmas tree, why not hang your Christmas-themed medal on your tree? You've earned it!
Add in a little fun for your training with a virtual race. Sign up online, put in your effort to run and complete the race at your convenience, and wait for your fun medal to arrive at your door step!
Why not do a virtual race for your training sessions leading up to your next race event?