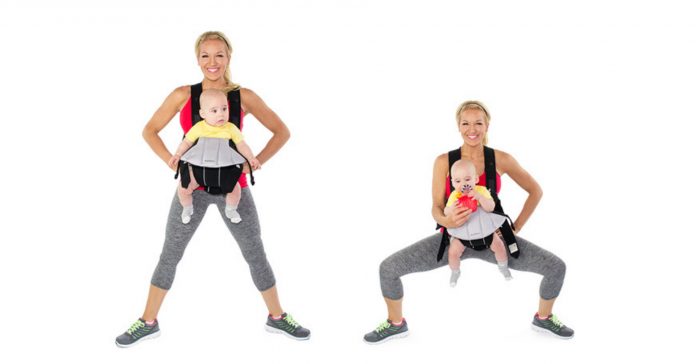 Some say new mothers can never get back to their pre-pregnancy weight and they should ditch their bodycon dress.
Some say new parents have no-life. Parenting will blow their mind and fitness will become the last thing on their mind.
Well, we know you are determined and you hate excuses. Let's prove them wrong. Read on to find out 4 exercises you can do with your baby so you can keep fit and not sacrifice your bonding time with the little one.
#1 Weight Training
Put aside your dumbbell and barbell. As straightforward as it is, your baby is the weight. In the early months after birth, your baby needs much more carrying than you can imagine. So using a baby carrier will give your baby a sense of security and at the same time, you can still continue with your usual workouts, such as weighted squats, bicep and tricep training and sit-ups. Don't forget to engage your core and do them slowly. Integrated your baby into your workout routine and make it as fun as possible!
Gentle reminder: Do your special weight training before baby bath time, so you need not worry about the sweats might irritate your baby skin.
#2 Swimming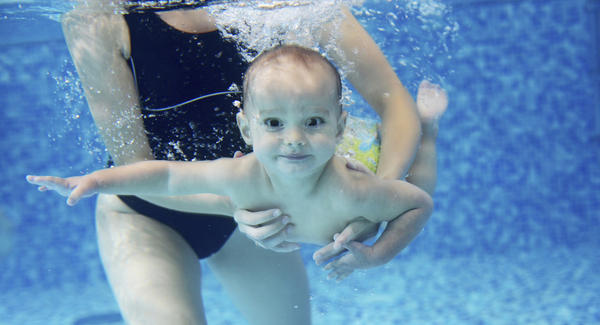 You will be surprised how a baby loves water play! It's a sensory extravaganza as your baby feel the wetness, hear the splashes and sprinkles, see the droplets and waves and maybe even explore the cause and effect by experimenting with water play toys. Why not have a great swimming session and also build up your baby's curiosity and adventurous spirit? It is not difficult. You can swim with your baby at the private or public children pool in the morning or evening. If you think you need some professional assistance, go sign up a baby swimming course for your little one (accompanied by an adult). As simple as that!
Gentle reminder: Do bath your baby right after the swimming session to rinse off the harmful chemicals that stay on the skin.
#3 Baby Yoga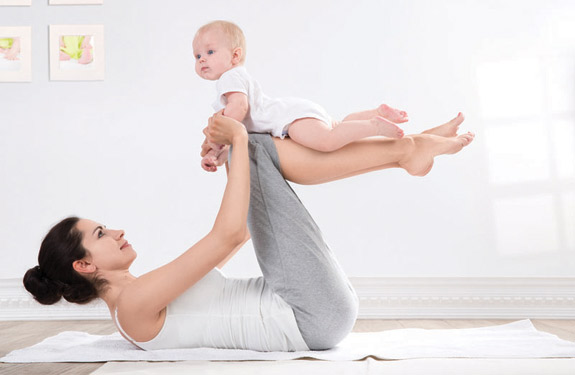 For mommies who missed out the pre-natal yoga or for daddies who would like to challenge your flexibility with your baby, here is the chance – baby yoga! Baby yoga stimulates baby by combining movement and touch, as well as introducing them a way to relax. It is an ongoing trend now in Asia and you can easily check out a centre nearby you to sign up a trial class. If you cannot leave your doorstep, some providers offer private classes too. Regain strength in your core, pelvic floor and back muscles so you can do more and catch up with your little one's growth.
Gentle reminder: Prior to the first lesson, prepare your little ones by letting them get used to touching and movements. Do bring along your baby's favorite toy or blanket for soothing purpose in a new activity.
#4 Jogging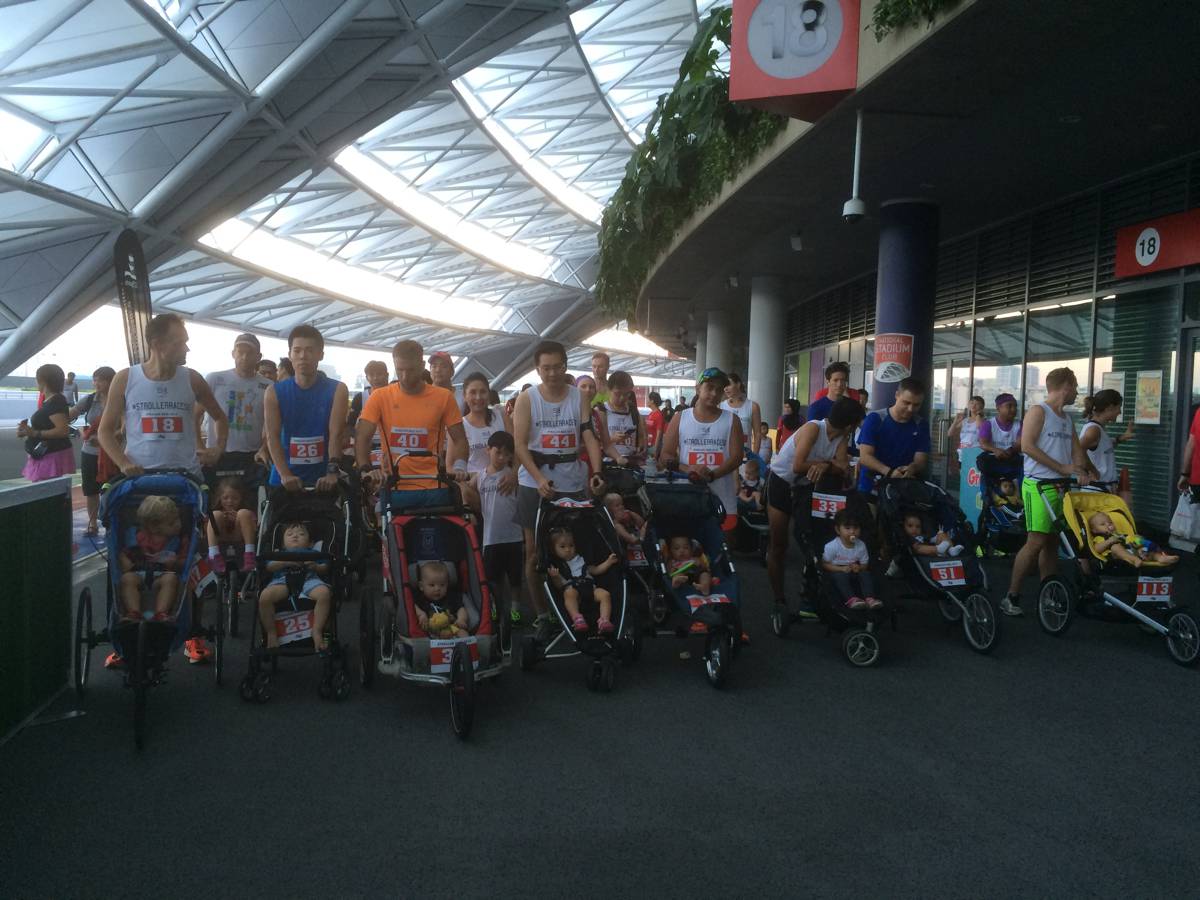 YES. Running is addictive, don't you agree? That's why the jogging strollers are invented. Now the new breed of jogging strollers is different in comparison to the normal strollers, as it mostly comes with 5-point safety harnesses, three large fixed wheels and even a drink holders for the child.
However, pick your jogging stroller wisely for your baby's and your own safety. Do check out the stroller review and its features, such as stability, front wheels, hand brake, wheel width. And for us in Asia countries, don't forget to get one with good sun canopy. Do explore what is available on the market, choose the right one and get started running with your new stroller!
To follow JustRunLah! Race Calendar for the next stroller race, please click here.
Gentle reminder: Try jogging with your baby at the familiar route with hydration point and toilet facilities and try to avoid new places that you have not been to. Click here to check out JustRunLah! Running Routes.