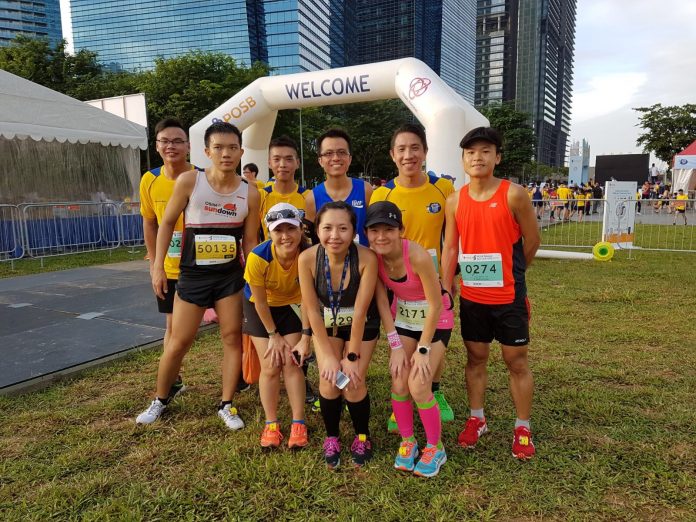 I missed out last year's run because I was trying to control myself from signing up too many running events 😭 Told myself for 2017, I will participate in less running events and turns out I participated in much more runs than last year 🤣 Next year really must cut down cut down cut down on races! Let's see! 🙈 So, I missed out last year's medal as it's a 3 medals collection to make a set, with a different design each year from 2016 to 2018.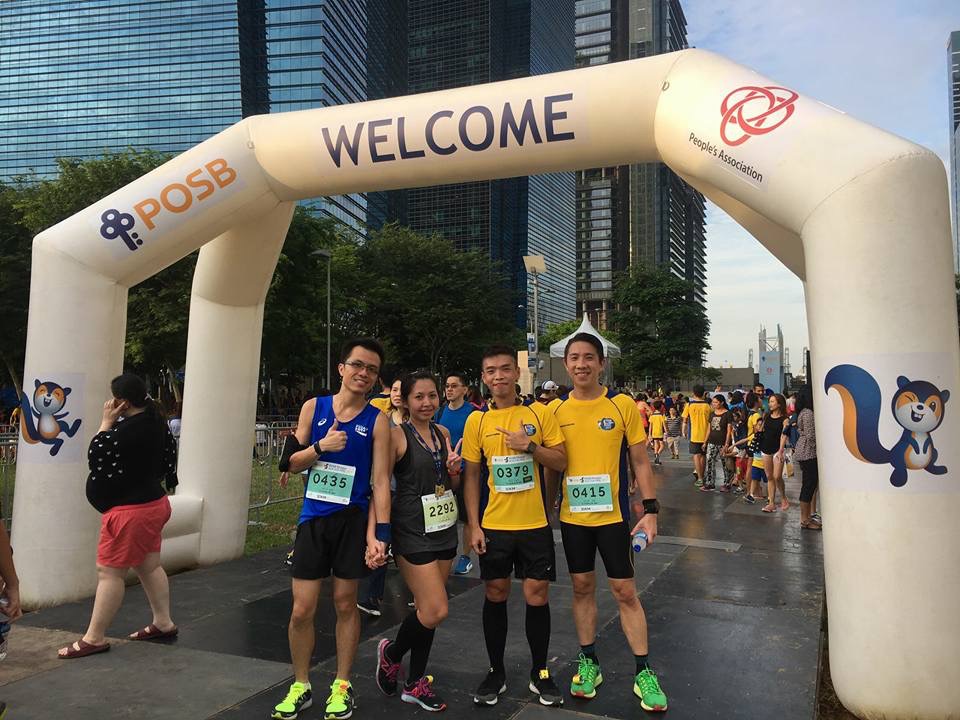 So, this is a run for a good cause! For the kids! I don't know how much but I think some of the registration fees will be given to the POSB Passion Fund. This fund helps kids who are between 0-16 years old through different Programmes for things like education.
For the adult competitive category, there's 2 different distance to choose from between 10km(team/individual) and 5km and I participated in the 10km. The kids competitive is separated into many different categories by age, gender and the distance of 1.2km or the 800m. Too many categories for the kids until even after I end my run, hang out around abit and the kids are still flagging off in waves luckily it's still not sunny even around 8plus.
Race pack collection was at City Square Mall and there was no queue when I went to collect the race pack on Saturday. Collected the race pack chop chop and zao already as there is nothing much at the REPC site.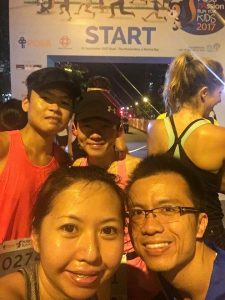 The 10km category flag off time is really very not here not there, at 6.30am. Think many people have to cab down to be on time for the flag off. We reached the Promonatory just nice when the start pen opened and we were quite in front for the flag off. See a lot of the elites and familiar runners at the front aiming for their podiums. It's a very very humid morning and I'm happy to be flag off on time as the air in the start pen is so still and warm as I'm short and any moving air is blocked 😆
Running the shiong upslopes at Marina Barrage then towards Gardens by the Bay East and u-turn back to the start line for the 10km route, though many runners including me is 100m or 200m short on their running watches or apps.
As usual, see many familiar runners like all the runs that I go I will really expect to see them. It's nice we cheer for each other when we ran pass or see them coming from the opposite direction. I think many of us really spend thousands of dollars a year to races 😨 I must cut down cut down cut down on races already! 😭 Maybe those charity runs can run as support charity and those run for a cause runs as they are meaningful? Really no eye see 🙈 Already finding excuses to sign up races 🤣
I think there's a lot of hydration points along the 10km route, maybe around 4 or 5 hydration points. But I stop at none of the hydration point, not thirsty lah 🤣 I had no aim for this run at first as I've been lazy with running but today I feel that I am in condition that is better than normal to run so just run and see if I can get a personal best timing. Don't care if it's GPS error or route is really shorter than 10km but I ran my best 10km today around 15seconds faster than Shape run with my dear Willis finishing in 57mins 😍 Still remember that around 2 years back when I started participating in the running events my 10km is about 1hr30mins 😁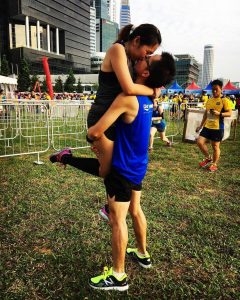 I heard that next week's Yellow Ribbon Prison run have many slopes, so scary! I will be running the 10km category as well.
Keep looking at my Garmin and aiming to stay under 6 mins pace and all the way hoping that I won't see the 60mins pacers but they keep getting nearer and nearer every time I turn back to check on the balloons, like those horror movies when those victims are being chased and they just keep getting nearer 😂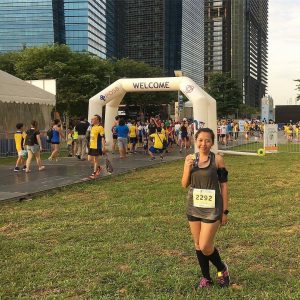 After the run go back to the race village and gulp down on the isotonic drink, though I don't like gassy drinks but I'm too thirsty and mineral water not cold 😩 Totally drenched with my own sweat! Went to get Vitagen and Marigold drink in their booths and other really see what's available around and left shortly after few photographs with friends 😁