The SEA Games Men's Marathon will serve up great and fierce competition. Let us take a look at some of the competitors that will take centre stage this Saturday 19th August 2017 in Kuala Lumpur.
Jane Vongvorachoti, Thailand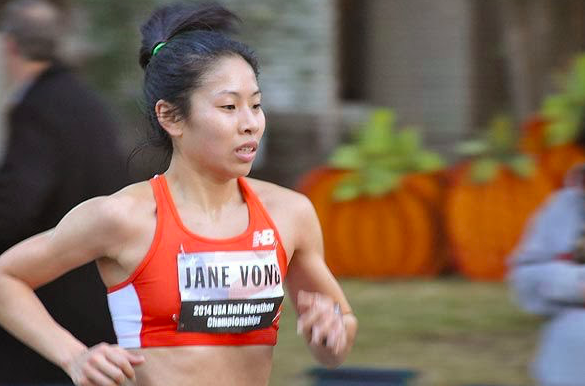 Photo Credits: Pinoy Athletics 
Personal Best: 2 hours 40 minutes 40 seconds, Chicago Marathon 2014
Jane has a background of football and started to pick up running to improve on the field. She made the initiative to contact the Athletic Association of Thailand to be part of the national squad. Jane also ran a 2 hours 42 minutes 19 seconds marathon at the Houston Marathon during the olympic qualifying window, earning her a spot at the Rio Olympics. With such an impressive personal best, we really can't wait to see her run.
Natthaya "Fon" Thanaronnawat, Thailand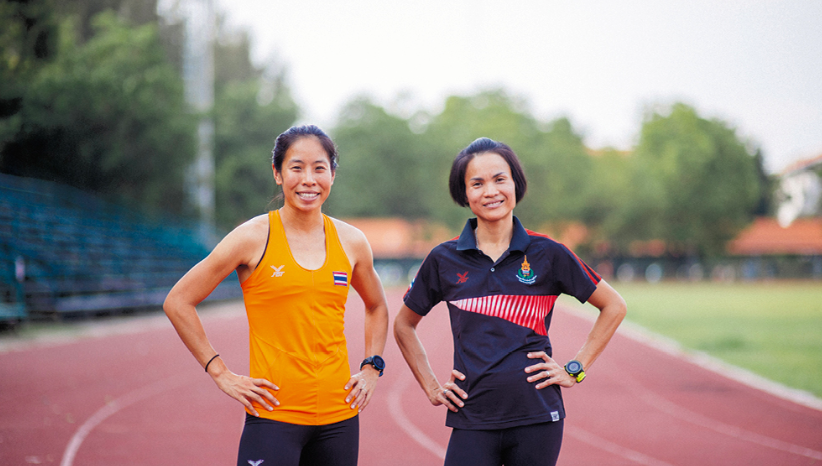 Photo Credits: Asia City Media Corp
Personal Best: 2 hours 44 minutes 45 seconds, Houston Marathon 2016
Defending Champion Fon is a true display of age is gold. Like Edna Kiplagat, she is 38 years of age this year. She was convinced by her coach, Peter Titi Matu, that age is no obstacle for long distance running. That is what lit her fire for marathon running. She also made it to the Olympics in Rio. Can she defend her champion title?
Jasmine Goh, Singapore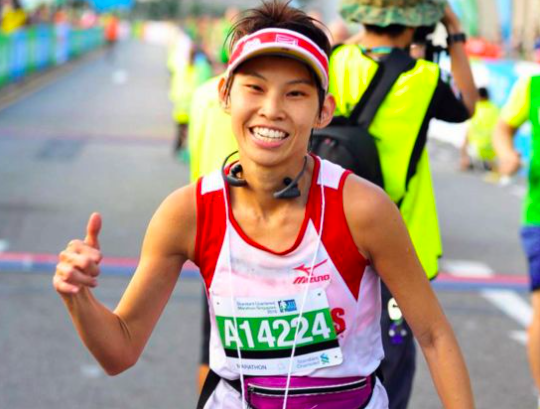 Photo Credits: Todays Online
Personal Best: 2 hours 54 minutes 51 seconds, Standard Chartered Hong Kong Marathon 2017
Standard Charted Singapore Marathon Champion, the 37 year old only started her qualification pursuit at the beginning of 2016 and what an impressive journey it has been. She has clocked in some impressive marathon timings since. According to her coach, if you want to be a champion, you have to sacrifice, and Jasmine is willing to do it. Let's see her display of grit on Saturday!
Rachel See, Singapore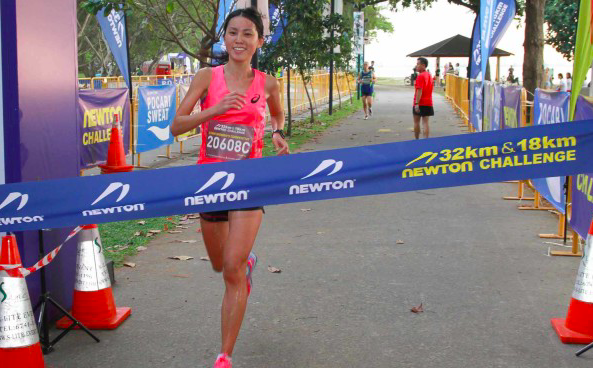 Photo Credits: Prischew
Personal Best: 2 hours 58 minutes 27 seconds, Standard Chartered Hong Kong Marathon 2017
The 34 year old's name is a familiar one. She has previously been a part of the SEA games as well, running the marathon event back in 2015. Running under the 3 hours mark in Hong Kong will be a huge boost to her. Will she be able to bring glory to Singapore?
Mary Joy Tabal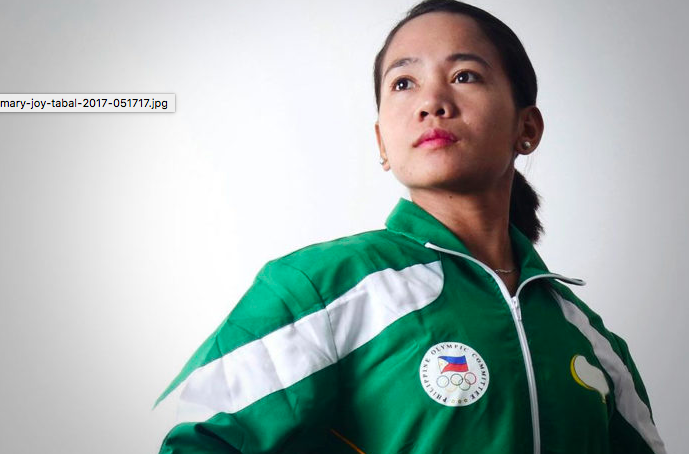 Photo Credits: Dailystarph 
Personal Best: 2 hours 43 minutes 31 seconds, Scotiabank Ottawa Marathon Ottawa, Canada 2016
"My ultimate goal is to win the gold," said the 28-year old long-distance runner who grew stronger and wiser after seeing action in the Rio de Janeiro Olympics last year. She settled for silver in the 2015 SEA games and she vows to avenge herself. She says her training in Italy and Switzerland has helped her a lot and she wants to wear the champion crown this time round.
Come show your support for these ladies on the 19th August 2017, 615am!