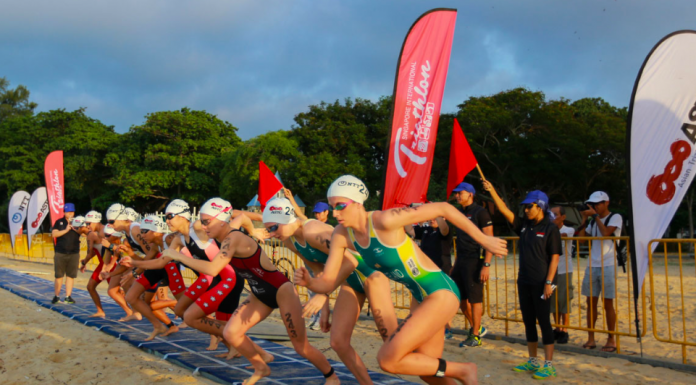 So, you want to step up your game and be a tri-athlete? Being good and one sport is not good enough, you've got to be good at 3 disciplines, right? Well, that's a great idea!
Anyone can be a tri-athlete, with determination and some good advice! It's a great challenge that will leave you craving for more. But be warned, it can become an addiction.
Here are our 5 tips to get you started!
#1 Choose The Right Race
For your first triathlon race, picking the right race is what will make and break your triathlon career. If your first race goes well, you're well set for a path down addiction.
Pick a manageable race! Not everyone can tackle the gruelling Ironman distance for their very first triathlon. Pick a race that you can realistically complete. Go for the sprint distance. It's half the olympic distance and complete-able in 1 – 3 hours.
We've got two great ones to recommend – Singapore International Triathlon 2019 (on 29th of September) and TRI-Factor Triathlon – Asian Championship Leg 2019 (on 14th of July)!

Enjoy up to S$20.00 OFF discount, exclusively when you register via our ticketing portal – click here.
#2 Training Is A Commitment
C'mon training for one discipline already takes up so much of your time, so expect training for 3 fields to take up most of your time. Essentially, you're probably going to have not much of a life. Your friends are your triathlon buddies. Your weekend social activities will be swimming-biking-running with your triathlon buddies. But you will be so addicted to triathlons, training will come naturally to you.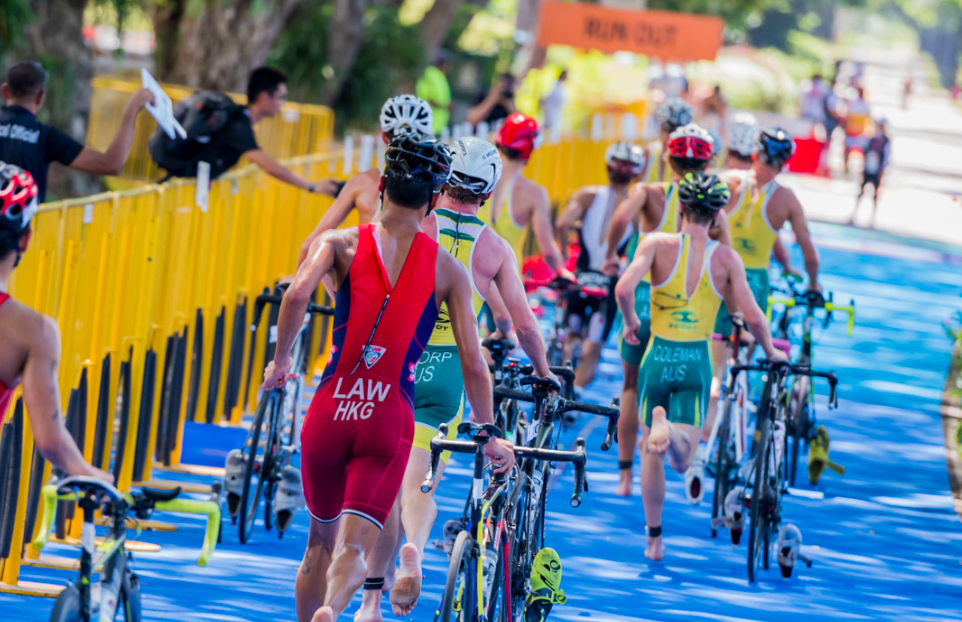 #3 It's All About The Nutrition
Nutrition is an essential part of triathlon training. You need to fuel yourself well, especially during a race because triathlon – especially the Olympic distance or further is an endurance sport.
You will always hear this mantra – eat before you're hungry, drink before you're thirsty. Once you feel the pangs, it's a little too late. You should always eat well on the bike, to be able to get in a good run.
#4 Remember The Brick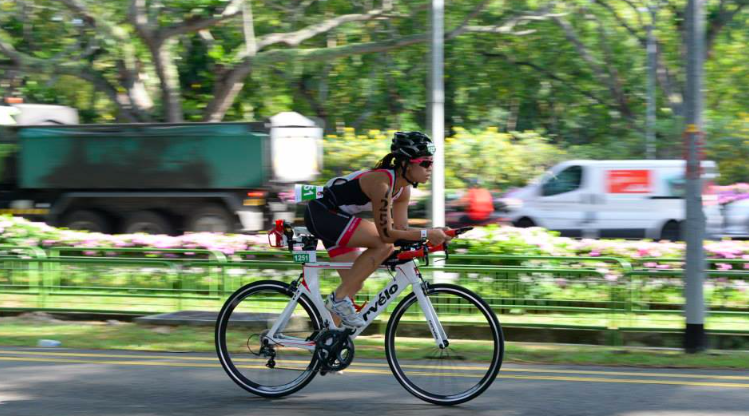 A brick workout is one whereby you stack both disciplines in one consecutive workout. You can swim the bike, or bike then run. The switching between different modes of exercise will cause a significant rise in heart rate as your body shifts the bloodflow from muscle group to another. Brick workouts simulates the demands of race day and will help your body handle the shifts more efficiently. Brick workouts is a must in order for your muscles to meet the demands of race day!
#5 Don't Give Up
Triathlons are supposed to be challenging. If it were easy, it wouldn't be worth attempting. Remember that satisfaction you get running down the finishing chute. Remind yourself to train hard in order to race easy. Don't give up so easily – because triathlons are worth the time, effort and sacrifice. You can do it!
Looking For A Triathlon To join?
What are you waiting for? Book your slot via our event registration platform here and enjoy the savings!