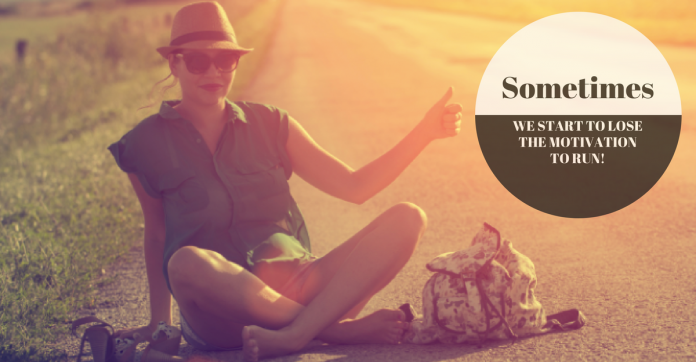 We runners dream big. We want to tackle a new distance. We want to hit a new personal best. We want to lose more weight. We human loves progress. We love to see progress. So what happens when we start to plateau? The progress curve is never exponential. People tend to start to lose the motivation to run when this happens. We need to constantly remind ourselves to – run far, run long, but never outrun the joy of running!
Here are 5 Tips To Keep You Training, Running and Racing!
#1 Take a Break
Often when we fail to see the joy of running is our body's way of saying – dude, I need a break! Take a break from running and do something else. Try other sports to maintain your fitness level. Go hiking, rock climbing, learn to swim, go white-water rafting or maybe even try crossfit? Give your body a break from running! Remember, even the greatest of elites do take time off – their off season!
#2 Strength Train

The benefits of strength training is immense. You'll start to see changes in your body and performance. Suddenly cramps don't happen as often anymore, injuries stay at bay and you're just much faster climbing that hill than you used to be. These improvements may be just what you need to keep going on!
#3 Go Shopping
You can't deny this – often when we get a new toy, be it running shoes, a new watch, new apparel – we are super excited to try them out. We are more inclined to go for a run – does the new shoe make me run faster? What analysis about my running can my watch tell me? Even new apparel can get us moving- because we just look hotter in that new sports bra!
#4 Don't Take The Fun Out Of Running
You have to always remind yourself the joy of running. Remember to always try something new! Haven't tried speed work before? – hit the track and try out some speed workout! Go into the trails and try to be the next Kilian Jornet! Explore a new route! Run in a new neighbourhood! Forget pace and distance, and just run to soak in the beauty of running!
#5 Find A Running Buddy
Sometimes what we need is a good running buddy or a running group! It is easier to give up alone! But when we have someone pushing us on, we can go the distance together. Find a running group and run together with them! Looking for a running group? Check out our Running Clubs in Malaysia and Singapore!