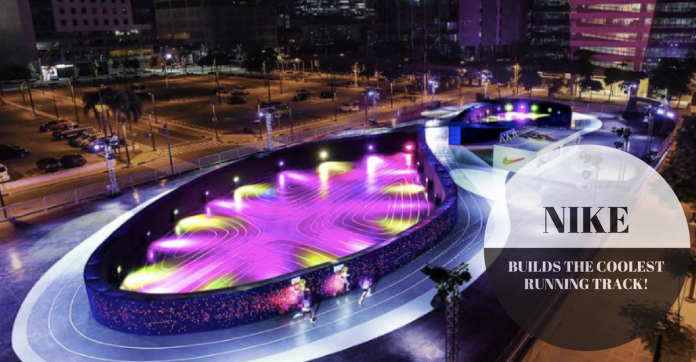 Nike does it again! Nike just can't help make running cool. Nike has built a LED Running Track situated in Manila, Philippines. The track is shaped like the bottom of Nike's popular, most innovative Lunarepic Flyknit shoe, and it covers 200 meters, half the distance of a standard metric oval.
Run Against Yourself
The lit track gives runners the opportunity to truly run against themselves in a virtual run setting. How it works – you log an initial lap time, attach the sensor to your shoe, and the sensor is what your Avatar paces against. Chase your Avatar! The avatar grows in height as you run faster with each lap, and up to 30 people can run on the track at a time.
How cool is that?