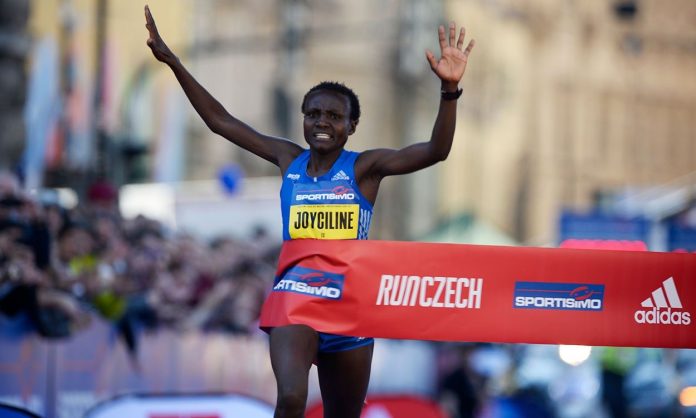 When breaking world records is too mainstream, you've got to break world records in style – when breaking 1 world record is not enough, you've got to break 4 in 1 race! Jepkosgei stepped up her game and did just so at the AIMS/IAAF certified Prague Half Marathon Course.
Joyciline ran splits of 5K in 14:53, 10K in 30:04 (previous record 30:21), 15K in 45:37 (46:14) and 20K in 1:01:25 (1:01:40) and completing the half marathon course in 1:04:52 – breaking the 10km, 15k, 20km and half marathon world records!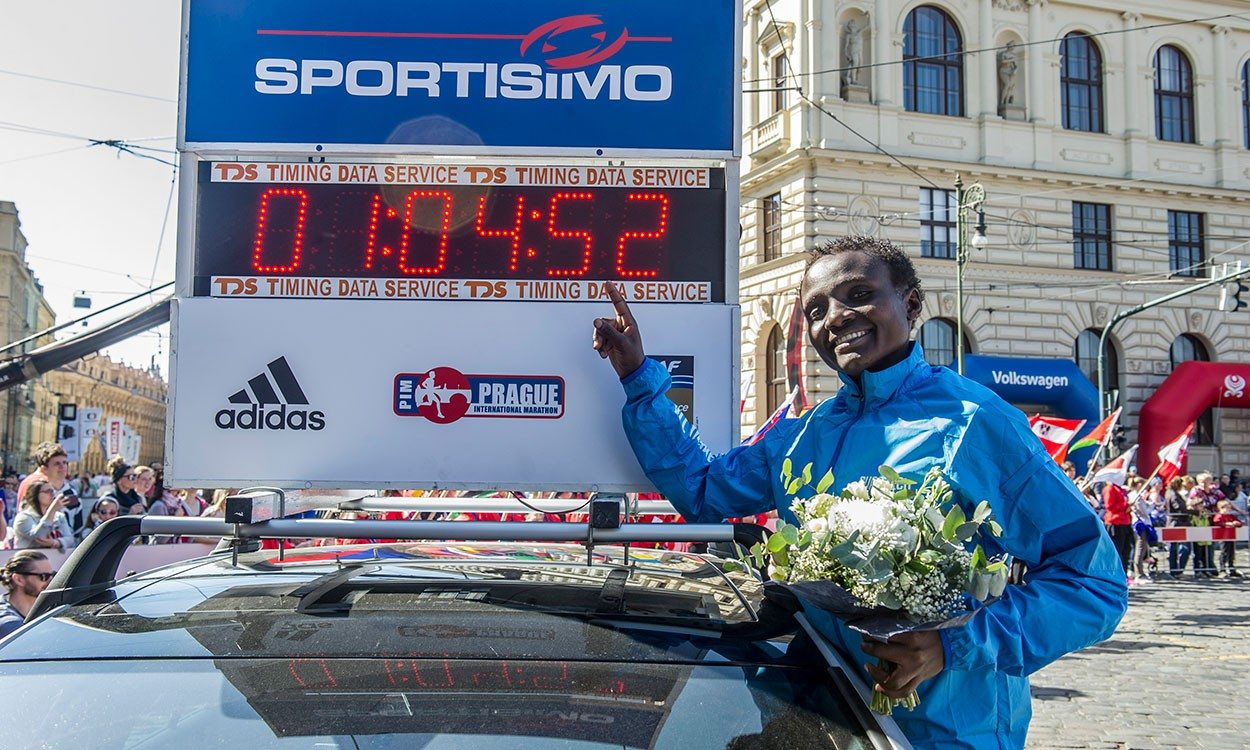 Photo Credits: Athletics Weekly 
Can we saw wow again?
Only 23 years of age, Joyciline was pushed and pulled in today's race. Her main rival was defending champion – Violah Jepchumba. Violah pushed Joyciline from behind, making sure Joyciline would not slack. In front of Joyciline were male pacemakers Ismael Motosio and Edwin Kiplagat – who set a blistering pace for Joyciline to follow.
Cashing In
Joyciline earned a big pay day at Prague! Upon testing negative for drugs tests and IAAF ratification of her HM record, organizers will pay the young Kenyan a total of €71,000: €60,000 for the record, €6,000 for the win, and another €5,000 for the course record.
Read More: