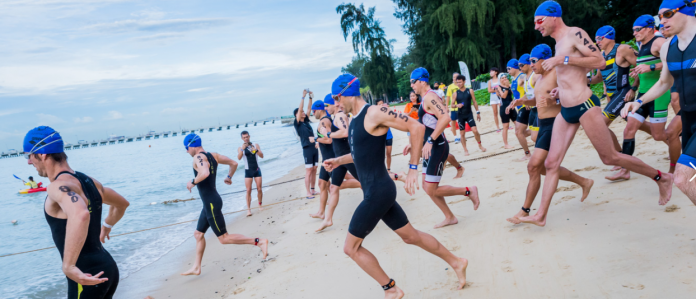 Do you swim, and do you run? – Calling the aspiring and the experienced! Calling all Swimming Runners and Running Swimmers! The Singapore Aquathlon 2017 is back for you to challenge yourself in both worlds – Land and Sea! The stage is set for 22 October 2017 at the Casuarina Grove, East Coast Park, F2 with 6 categories and 4 different distances to cater for different ages and capabilities. Whether you are a seasoned aquathlete or just a freshmen, Singapore Aquathlon 2017 has got you covered. What better way is there to spend your weekend than to take up this challenge?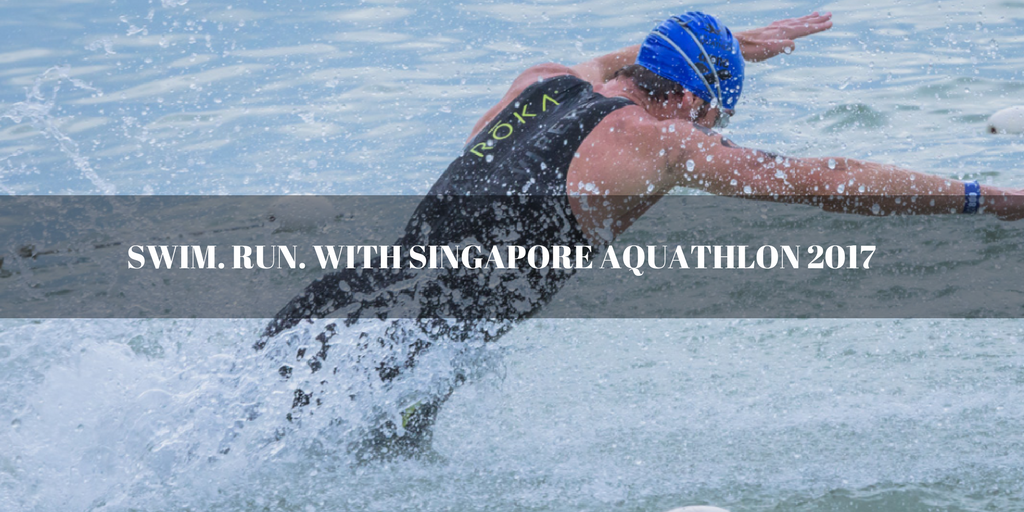 Why Aquathlon?
BECAUSE BEING GREAT AT ONE SPORT IS NOT GOOD ENOUGH! OR SUCKING IN ONE SPORT IS NOT ENOUGH?
The Aquathlon event is a very simple concept involving 2 sports – swimming and running. It is a sport that challenges you athletically, cardiovascular-wise and endurance-wise. This is really a sport to outdo your physical and mental limits. The excitement and the adrenaline rush you get when you transition from swim to run is really an athlete's high like no other.
Race Format
There are 4 different distances. For the seasoned athletes looking to better their personal bests in the standard Aquathlon distance, there is the 1.5km followed by a 10km run. There is the sprint distance for those who fancy something more fast and furious – 750m swim followed by a 5km run. For those just starting out, there is the mini distance – 400m swim and a 3km run! And of course everyone's favourite category – the kid's distance! Start your kid young and make them swim a 200m and run a kilometre!
The more the merrier no? Form a team with your best mate in the relay category! It's bonding time!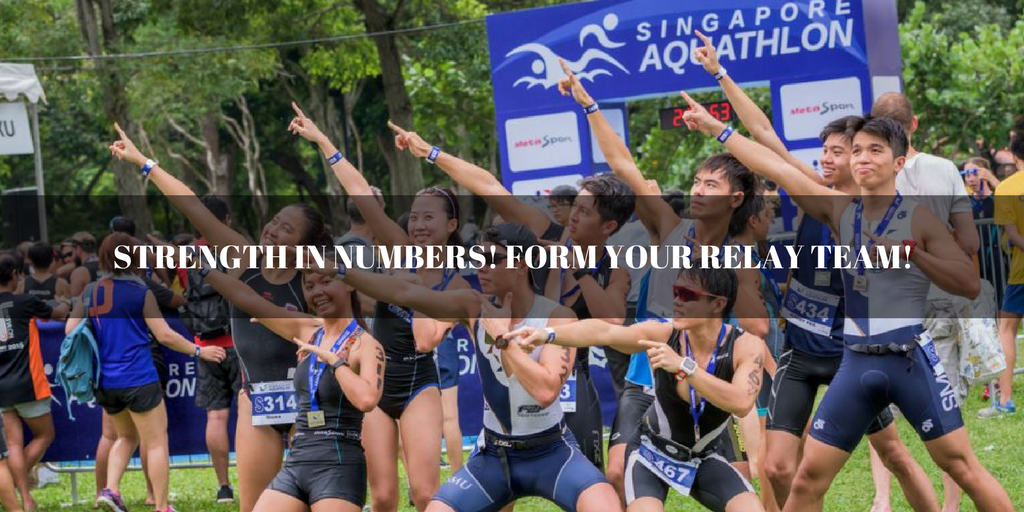 Race Course
This is a spectator friendly course. The routes are in close proximity – so bring your family and friends to cheer you on! The festive atmosphere will ensure you enhance your strides as you run down the finishing chute to achieving Singapore Aquathlon greatness.
The start of this race will be in wave start format. This is to avoid congestion and ease race flow. And of course safety is of utmost priority in any sport event, even more so for the Singapore Aquathlon – the swim course will be completely roped off with big marker buoys and lifeguards on kayaks, jetskis and boats to ensure safety for all participants as they give their best shot. The run course is shaded and there are drink stations every 1.5km so no worries about staying cool and hydrated.
This is going to be Singapore's ICONIC Aquathlon!  Waters are going to be great for a nice swim – certainly not choppy, and the fast pancake flat course makes it an opportunity for you to gun for a personal best! It's going to be a great race course!
Challenge yourself this October! Swim and Run with the Singapore Aquathlon 2017!