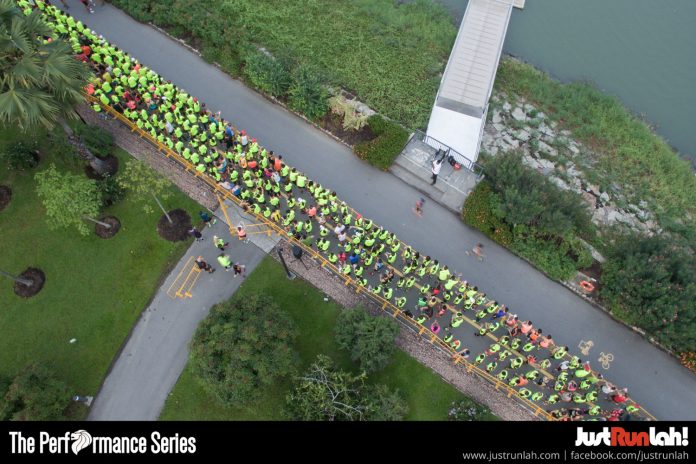 The Performance Series is a series of running races throughout the year that brings you to iconic landmarks of Singapore and Malaysia. Don't stop at just one race – because TPS is about making a lifestyle change. Achieving goals is about setting mini ones on the way to make sure you are on track. Keep your eyes on the gold, but have mini milestones to be sure you are getting closer to your goal. TPS 2017 will be your mini checks on your way to a bigger goal – Standard Chartered Marathon Singapore 2017!
MAKE THE YEAR 2017 GREAT WITH TPS AND SCMS 2017!
#1 Maintaining a Healthy Lifestyle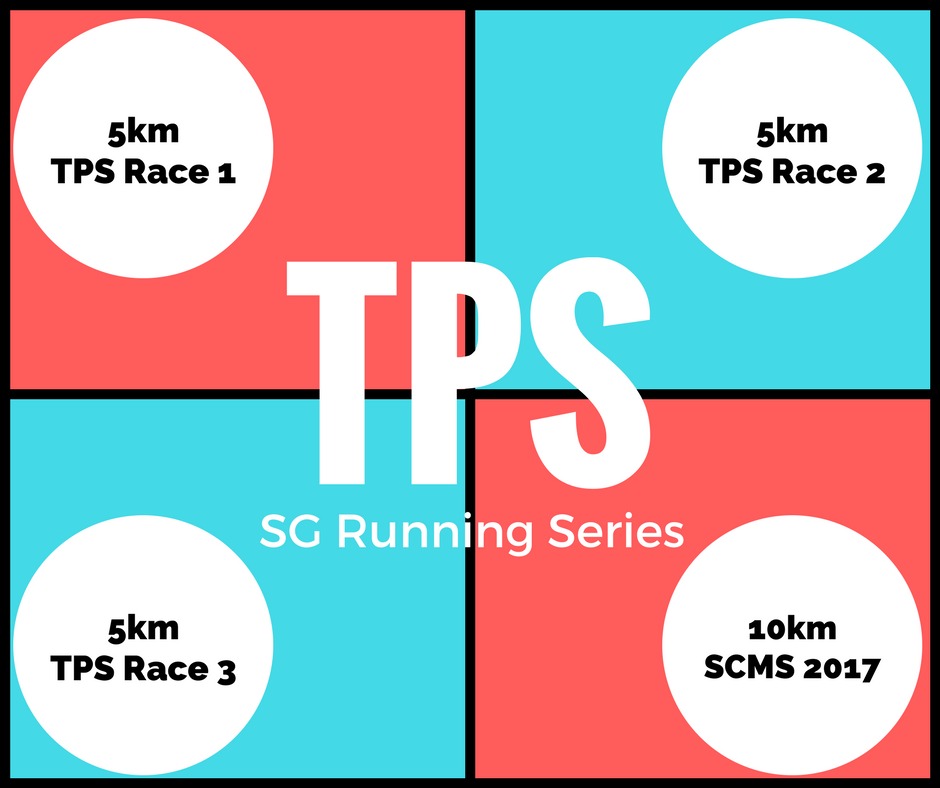 Every body begins somewhere. Take the first step and never turn back. Consistency is key. For those just starting out – looking to just become consistent in this new thing called running, join the 5km distance in the TPS Running series and SCMS 2017, making it 5km every quarter. Make running a constant in your life by taking little steps!
#2 Progressive Improvement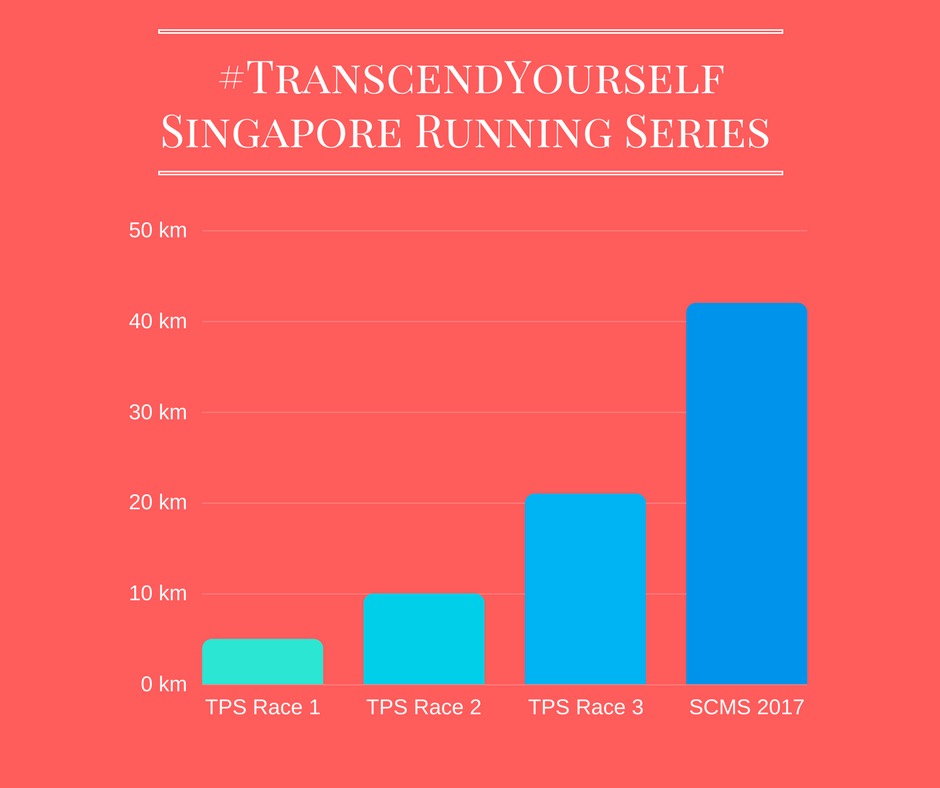 Being a little more ambitious for the year 2017? – Increase your distance with every race you join! Start with a 5km, move up to complete a 10km, hit a half marathon distance  in TPS 2017 and complete your running journey by accomplishing the infamous marathon distance of 42.195km at the SCMS 2017. There is just something cooler to be able to call yourself a marathon runner! We know it's just a label, but it's a cool label.
#3 To Constantly Stay In The Zone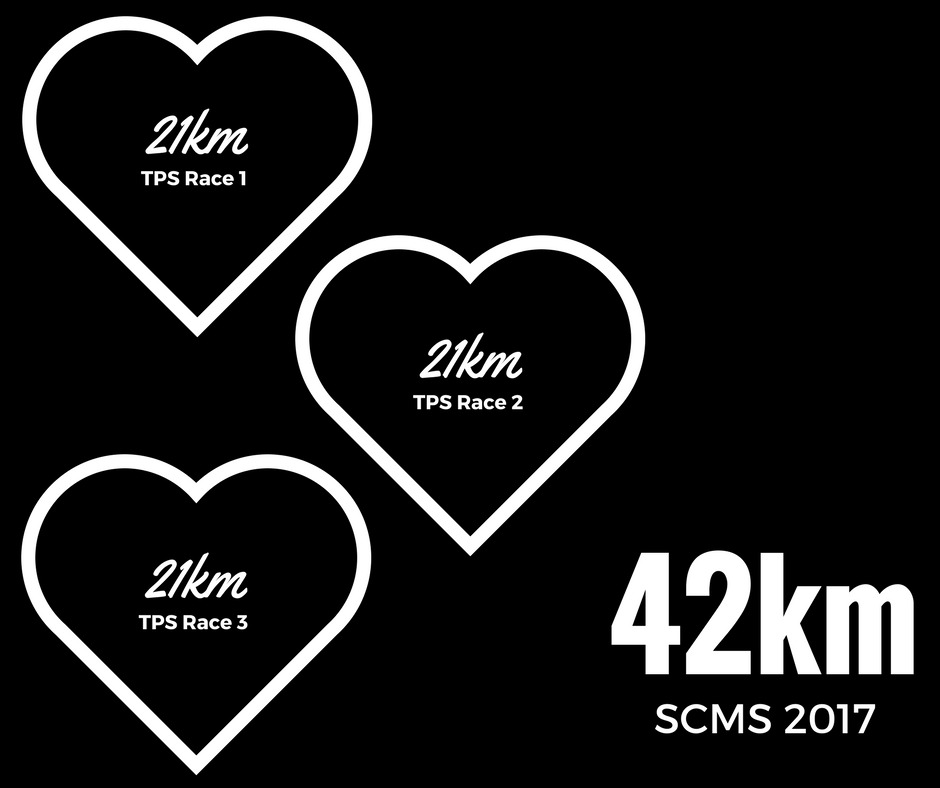 You are pretty good at running. Running a half marathon is no problemo! But just because you can run 21km now, does not mean 3 years down the road 21 kilometres will still be easy-peasy! Keep yourself in the zone and keep on running! Register for a 21km every quarter and just to challenge yourself, end your year with the marathon distance! You can certainly be sure you'll still be able to run a 21km 5 years down the road then. Fitness is something to be maintained!
#4 To Improve On Your Personal Best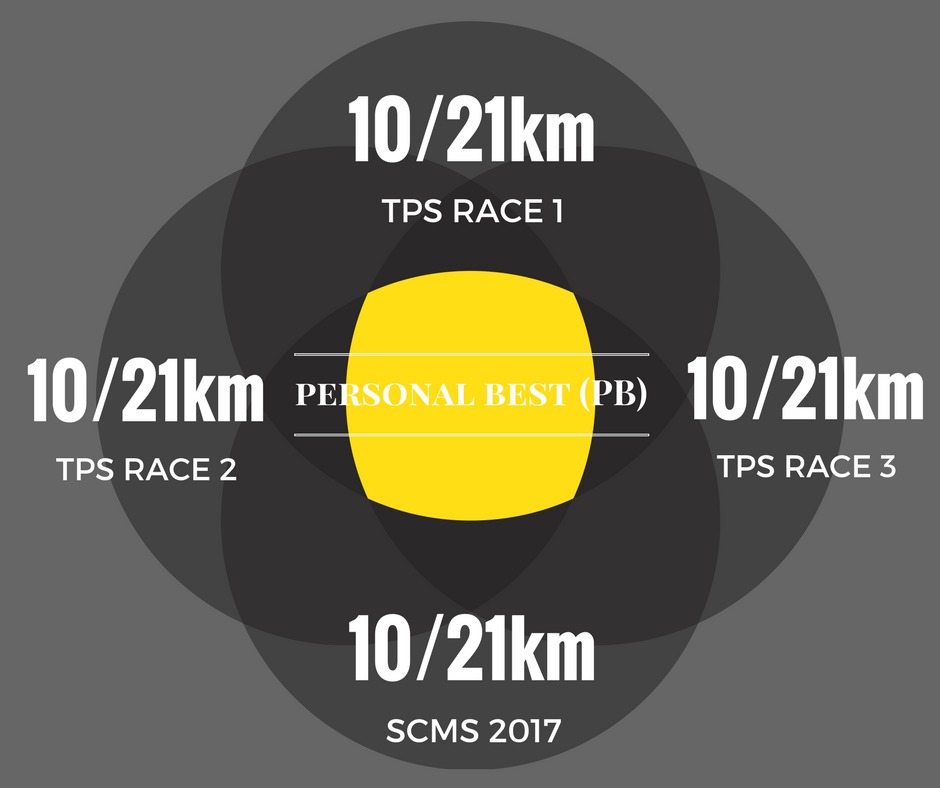 It's time to challenge your limits and see how far you can go! Train hard, trust the process and put your training to the test! Sign up for a 10km distance or half marathon distance every quarter and see how much you have bettered! That satisfaction when you hit a new personal best is going to be addictive! At the end of the year, give yourself the ultimate test on the Gold Label SCMS Course and target a new PB! You're going to be left wanting more!
Come progressively work towards your goal with the TPS 2017 and Standard Chartered Marathon Singapore Running Series, and #TranscendYourself.
Surprise Surprise – The Performance Series Malaysia

Yes, you heard right, The Performance Series is crossing borders, bringing you to Malaysia! Challenge yourself in Penang on the 9th July, or Kuching on the 3rd September, or come to Kuala Lumpur on the 19th November! And really, all these heritage places will make it a great run-cation, at the same time, you get see how much you've progressed towards your goals! Come #TranscendYourself with the TPS running series!

Read More about TPS