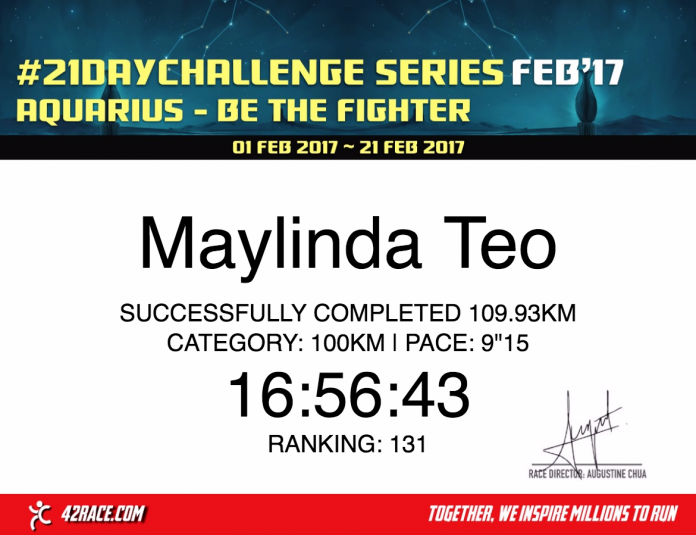 I took part in this virtual run for the first time and truly enjoyed it! It says a habit can be formed in every 21 days. Running to me is already a habit, but for other (good) habits that you have not formed, try to do it for 21 days consecutively and see if you will achieve any success. A good example – Quit Smoking. If you are currently a smoker, try to quit it and persist for 21 days. I hope it can really change your life forever. Smoking is harmful to yourself, to the environment and to the people around you. 21 days is all it takes. Try it.
42race has this 21Day Challenge every month. This year I believe will be all about Horoscope. February challenge is Aquarius theme – Be the fighter. You can choose to run either 20KM, 50KM, 100KM or 200KM. I signed up for 100KM because 50km is too little and 200km is too much for me at the moment.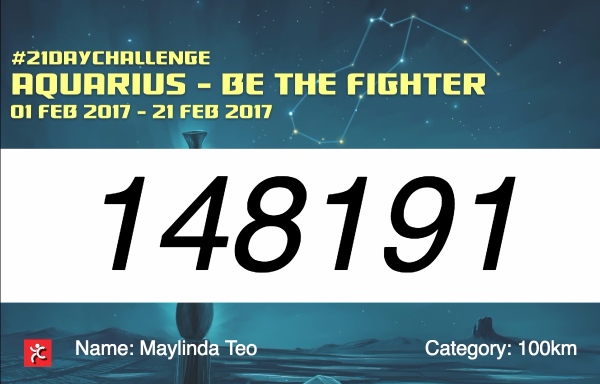 I love the medal and looking forward to receive it!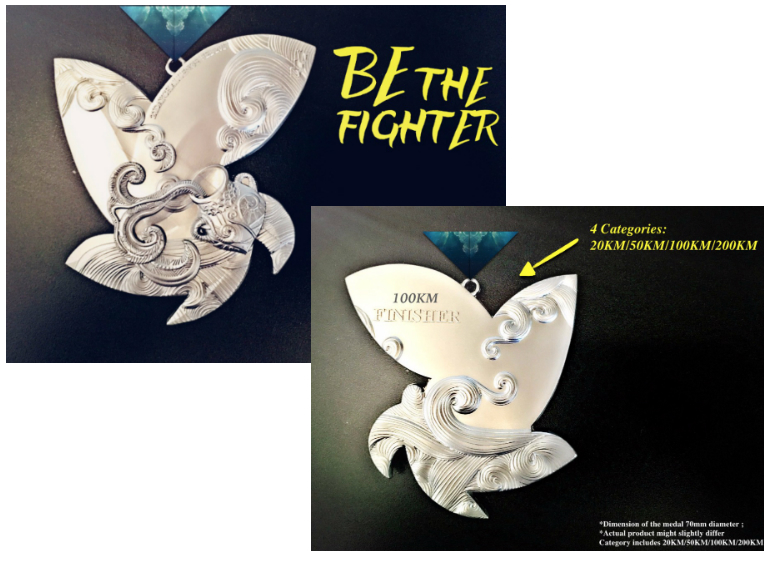 My normal monthly running mileage is about 70 – 80KM. But for this challenge, I completed slightly more than 100KM in 21 days! If you have a goal in mind, you will do everything to achieve it, come hell or high water. This was what I did. Having something to look forward to is important so that your daily life will be more fulfilling and exciting :D.
Another goal of mine is to run my first full marathon. I am aiming to do it by the end of this year. I think by then I will be ready to take on the challenge.
If you are happy, go for a run. If you are depressed? go for a run. After a good run, sweat it out, you will definitely feel much lighter and happier! Have a more positive outlook and ready to take on any life challenges.
One of my LSDs was from Ghim Moh Link to Harbourfront via the Southern Ridges with my brother and sister. We took our own sweet time to run there from about 7am+. We even had our Roti Prata breakfast at Seah Im Food Centre, chit chat and then ran back to Ghim Moh Link again. Total distance clocked was about 20.5KM. It was a nice route and weather was great. We stopped for water break at Hort Park as we didn't want to carry any water with us. Hort Park has got many water coolers and vending machines. I look forward to more long runs like this!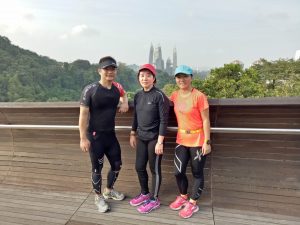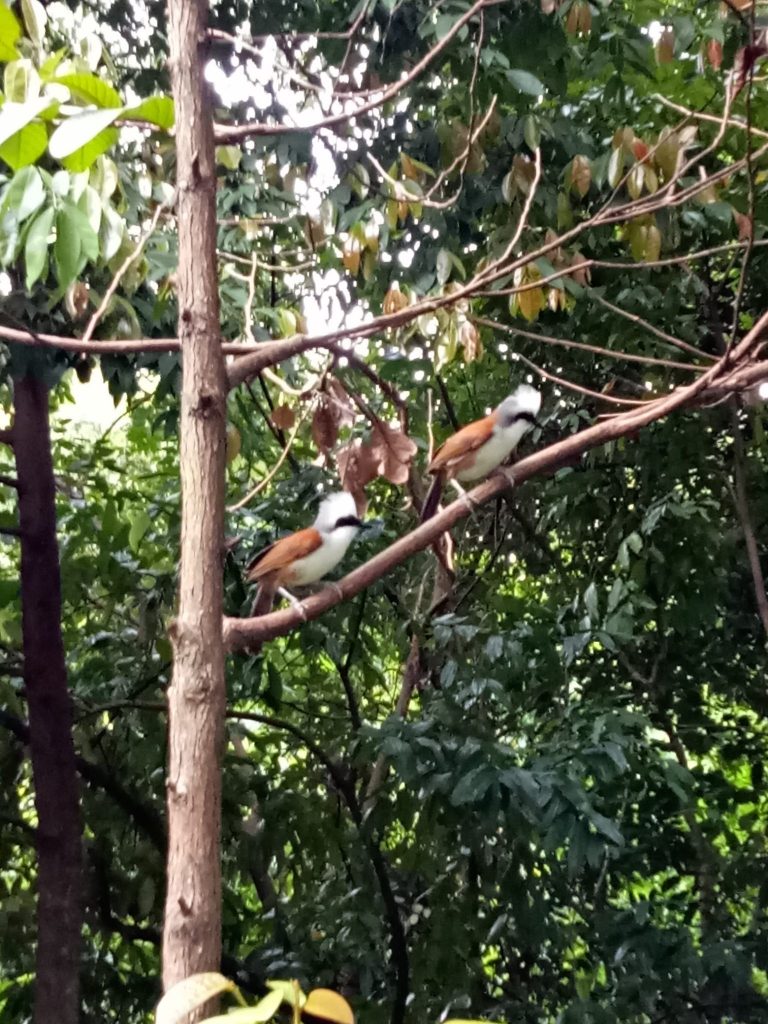 42race's website is not very pro in my opinion but there are many run submissions every day. Every time I log in, I see new submission and it keeps refreshing itself like every few seconds! Wow the traffic is indeed quite substantial. I think they are quite successful as a Virtual Run organiser. The medal design is nice and it attracts many people to sign up with a reasonable fee of S$9.90. Most importantly, the motivation to run is there. I think I won't be signing up again for March challenge because I will be going for a short trip during the school holiday. But I will most likely sign up for April challenge because there is 2XU Compression Run and 50 Hours Non Stop Run :D. A good opportunity to pump up the mileage run. Haha.