If you have been running half or full marathon races for a while now, give yourself a pat on the back. The feeling of crossing the finish line is priceless and we, as runners, feel that great sense of accomplishment non-runners will never understand.
Then comes the big question – What's next? Longer distance? Ultramarathon? Trail running? It is now not just a sport to lose weight.
A friend once told me these definitions:
A runner is described as someone who cannot keep still and doesn't like to do brisk walking or jogging.
A triathlete is described as someone who doesn't understand that one sport is enough.
Why do this transition?
I believe a large percentage of triathletes when asked why they caught the "triathlon bug", they will all tell you it is because "I want to challenge myself". When I first wanted to embark on this triathlon bandwagon, I had my worries too. My biggest worry is about the ability to buy a sustainable bike and not using it after 1 race.

Who can do this transition?
Anyone can do this as long as you are swim proficient. When I say you have to be proficient in swimming, I literally mean swimming non-stop until your feet touches the ground at the end of the swimming stage. And to a certain extent, there is really no point of return once you get into the water. Running and biking should be the least of your concern because of your strong foundation in running.
What does this transition comprise?
The greatest fear for the majority is swimming in open water. Swimming is a lot less daunting when you are training in a swimming pool but do not neglect the ocean swim. Water is murky and visibility will be poor. Learn the proper breathing technique and how to look for markers/buoys while swimming. Accept the fact that you are going to get kicked and hit by other swimmers in the water.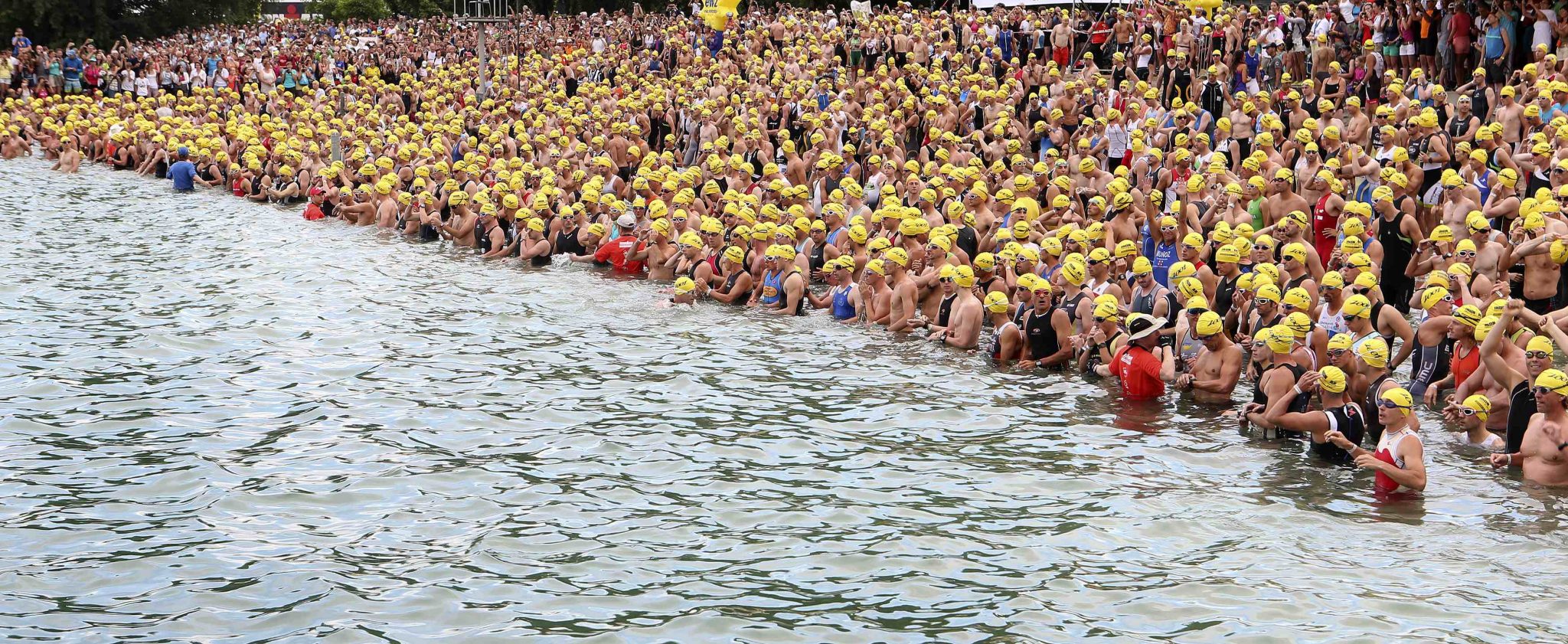 2. You would score well in the cycling category. Your leg muscles are somewhat conditioned to take the cycling distance of 12km – 20km but at a faster speed. However, choosing an ideal bike may not be the easiest thing on earth and certainly no point buying a fancy and expensive bike when all you do with it is cycle it to the grocery store.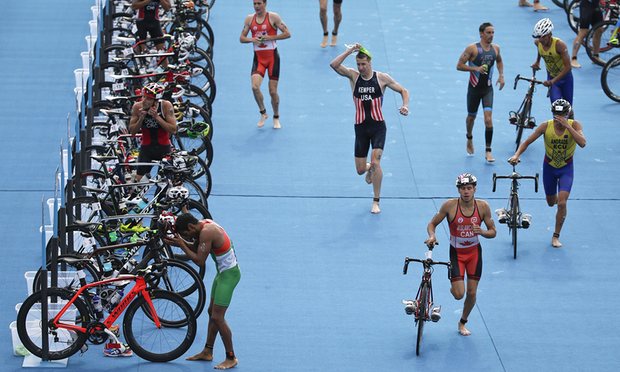 3. Given your strong running base, you are now no longer classified as novice to running. Do remember running after biking is unlike running a race with a fresh pair of legs. You may feel heavy legged and uncoordinated because the legs were kept alternating for the last 45mins or so. No prizes for clocking the fastest running time here so take your time to become accustomed while transiting.
When should transition take place?
There is no proper time to start – just as long as you are ready to challenge yourself. If the idea of participating in a triathlon has crossed your mind once or twice, you have already felt the itch to do it.
Where could this transition materialize?
Right here in Singapore! And you can even rent a bike if you do not wish to buy a bike (rental of bike comes with helmet, which is compulsory for all triathlon race). There are a few categories to start with so there is no shame in attempting the beginners category. If you are up for the intermediate challenge, you can select the Sprint category.
Last but not least, joining a triathlon can be expensive. (all that racing equipment does not come cheap). So I suggest if you don't want to do this as a lifelong sport, don't dive into buying the high end equipment from the get go. Take your time to enjoy the sport rather than worry about how your equipment will help you get a good finishing time. Your initial goal should be an aim to finish the race, earn yourself a nice medal and receive the title of a "triathlete". Then tick off the bucket list.
Concentrate, train most in areas where you would least excel in and remember to practice, practice and practice! Good luck and happy training.