What started out as a co-curricular activity (CCA) in their school days turned out to be a passion that binds their friendship over a decade.
In the months of preparation leading up to the 71st Kagawa Marugame International Half Marathon, the running buddies of Soh Rui Yong (Singapore's fastest marathoner) namely Ng Junwei and Suriya Prakaash would join Soh in his track workouts and aerobic long runs.
The trio is part of an informal 9-member running group called Team Tze Char.
According to Soh, it was sometime in 2011 that they started running together regularly and had a meal of tze char after their interval sessions. Those days, they were under the tutelage of coach Steven Quek.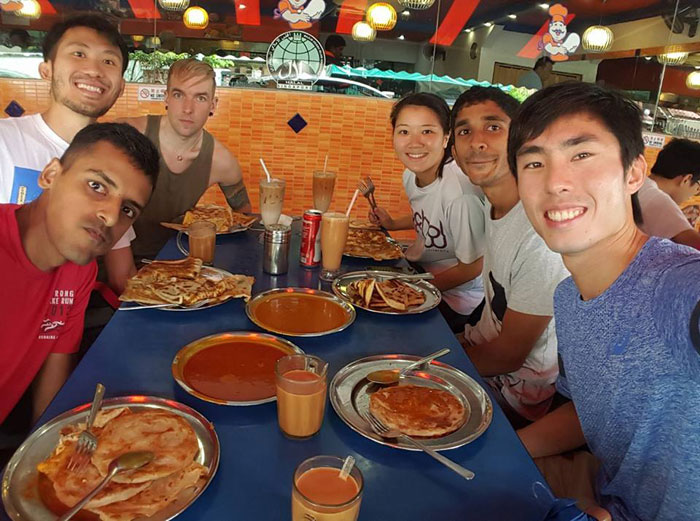 Their weekend long runs were usually done at East Coast Park, Marina Reservoir, MacRitchie cross country route and Bedok Reservoir.
"A typical long run is anything between 1 hour 45 minutes to 2 hours 15 minutes. It seldom goes beyond 2 hours 30 minutes," said the 25-year-old.
The track workouts, however, are always done in Kallang Practice Track, that is where Soh grabbed the marathon's gold medal at the 28th SEA Games 2015 with a timing of 2:34:56 on Sunday, 7 Jun in front of the home crowd.
"This track is special as it constantly motivates and reminds me to run my best whenever the workout gets tough."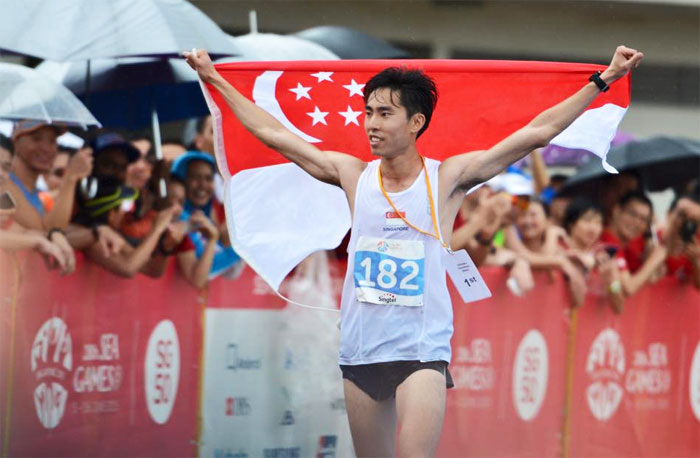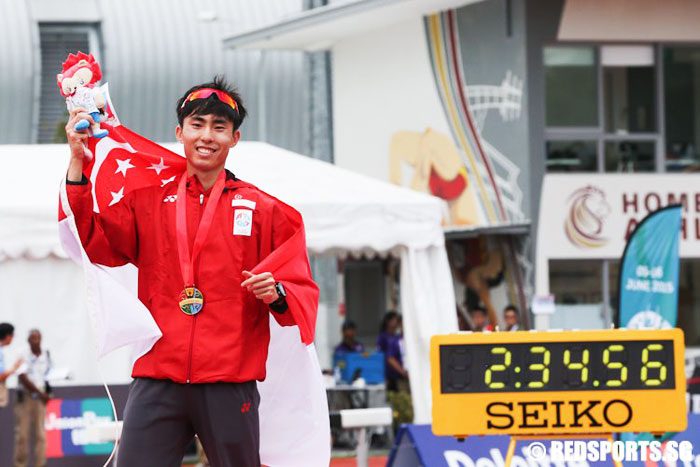 Joining Soh in his last pre-race track workout before he flew off to Japan was his running buddy of 10 years, Suriya Prakaash, a 31-year-old medical officer with the Singapore Armed Forces, and Cheong Pheng Tat, 35, former captain of National University Singapore's Track and Field and Cross Country.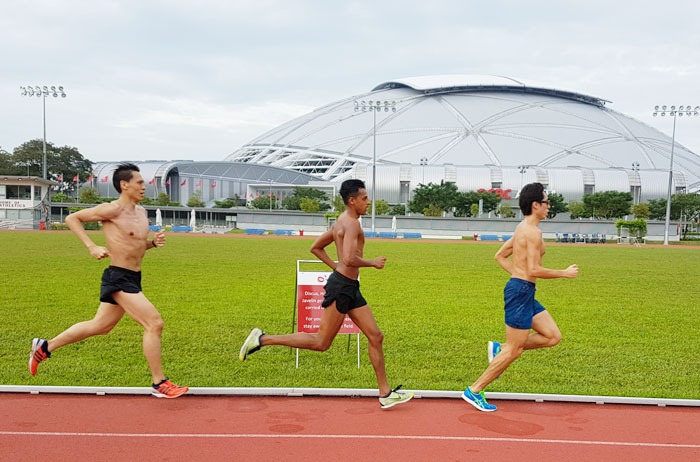 Like Soh, Suriya runs 6 times a week.  Waking up at 5.30 am daily to prepare for his run with Soh, or on his own is a routine that Suriya undertakes with great pride.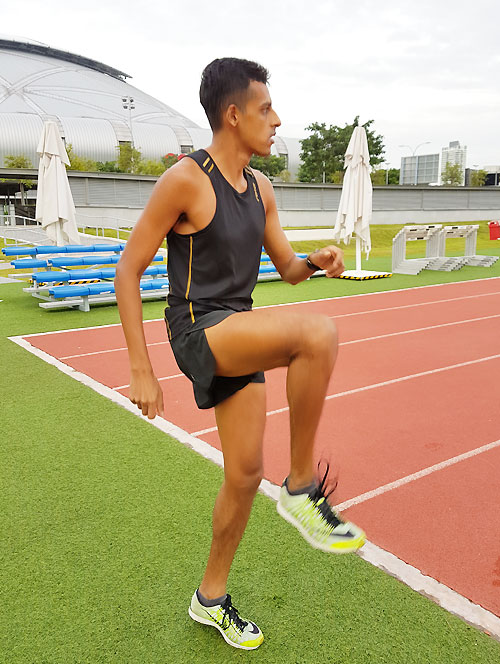 "I believe running should be done first thing in the morning so that we can dedicate the rest of the day to do other important stuff." said the 3000m record holder of "B" Boys (2001 -2003).
Cheong, on the other hand, was in town for 9 days to celebrate the Chinese New Year before he returns to Hong Kong on Thursday, Feb 2.
"I have not seen Rui Yong for 5 years and Suriya for almost 2 years," said the father of a 2-month-old son, who is now based in Hong Kong.
"I am thankful that Suriya invited me to join them. The workout may look easy but it is actually very tough given the fact that we have to run our lungs out so early in the morning." Cheong laughed.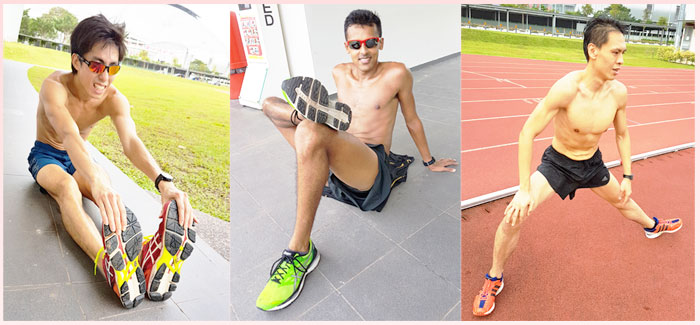 "Having buddies to run with me helps to make the hard workouts and long runs less mental." Soh said in gratitude before he ended the day's workout with a 4.8 km cool down run.
"The upcoming 71st Kagawa Marugame International Half Marathon is going to be a tough race simply because there will be about 300 runners out of 500-1000 man in the field capable of running 67 minutes or faster at this race."
"Singapore Athletics states that I need 72:27 to pass my fitness test in order to confirm my place on the SEA Games Marathon Squad. I personally think that I am in better shape to go slightly better than that, but will see how things go."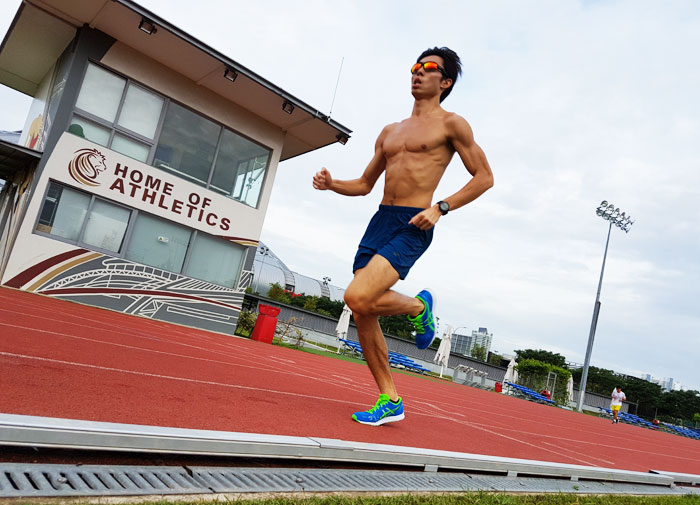 The other 6 members of Team Tze Char are Romaine Soh (younger sister of Soh Rui Yong), Raviin Kumar (2015 SEA Games 1500m runner and ASICS marketing rep), Yvonne Lin (a teacher, 2-time IVP champion), Chan Eng Soon (Army Guards Officer and a Ranger), Jeffrey Ng (Air Force Officer, reigning B division 3000m record holder with a time of 9:21) and Madankumar Balakrishnan (an Engineer and 5-time IVP track champion at 800m/1500m)
The 71st Kagawa Marugame International Half Marathon is slated to take place on Sunday, 5th February 2017.
The workout that Soh did for the day:
3200m – 10:10 (5:02, 5:08)
(3min jog)
4x400m (60s jog recovery) – 70, 70, 71, 70
3200m – 10:10 (5:04, 5:06)
4x400m (60s jog recovery) – 70, 71, 70, 69
4.8km warm up and cool down
Total mileage: 21.5 km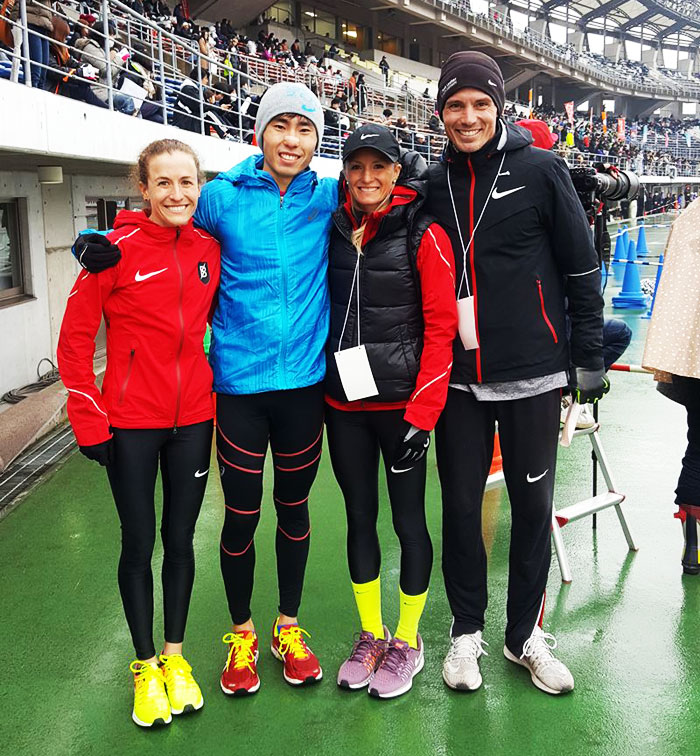 Note:  6 days after this interview, Soh ran a timing of 1:07:53 in the 71st Kagawa Marugame International Half Marathon, making him the first Singapore male marathoner to qualify for the 29th SEA Games 2017.