As much as I could remember,
Even getting done with SPM wasn't as happy as finishing this.
It's something I'd definitely treasure,
InsyaAllah, more distance to cross for future's list!
It was the time when I managed to run my furthest distance (so far) – the Watergate 16 hours Ultramarathon 2017, in Taman Seri Empangan, Putrajaya, Malaysia – wonderfully organised by Team Pacat.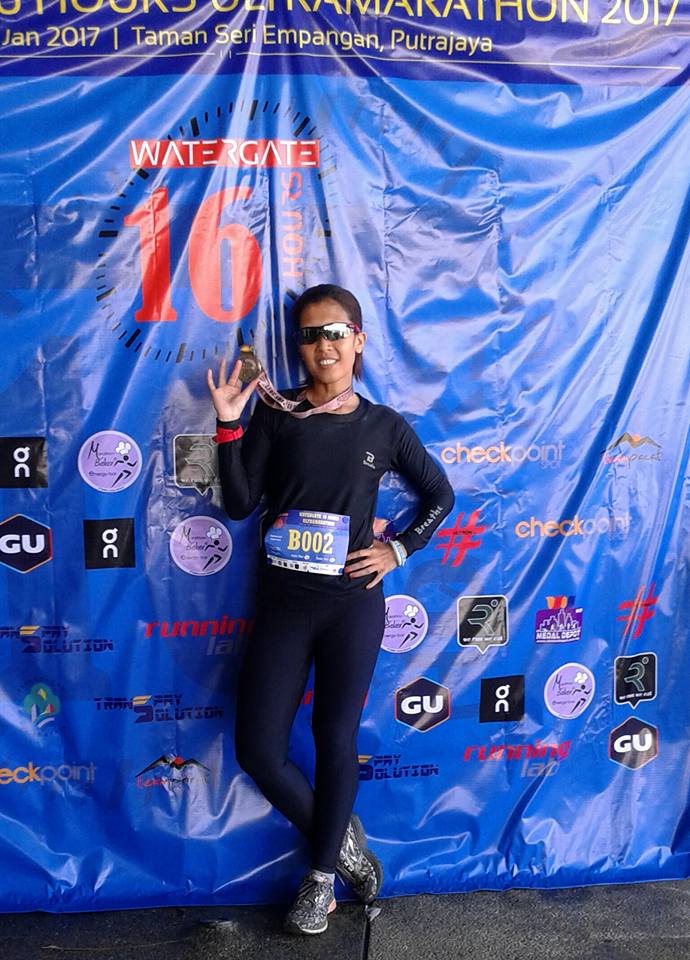 Clocking in at 15:37:31 hours, I ran / walked / sleep-walked around the loop, doing 17 laps of 5km, until I reached 85km.
I did something I've never done before in any of my running events – I stopped and slept.
Like a log. Like a baby.
Not once, but twice.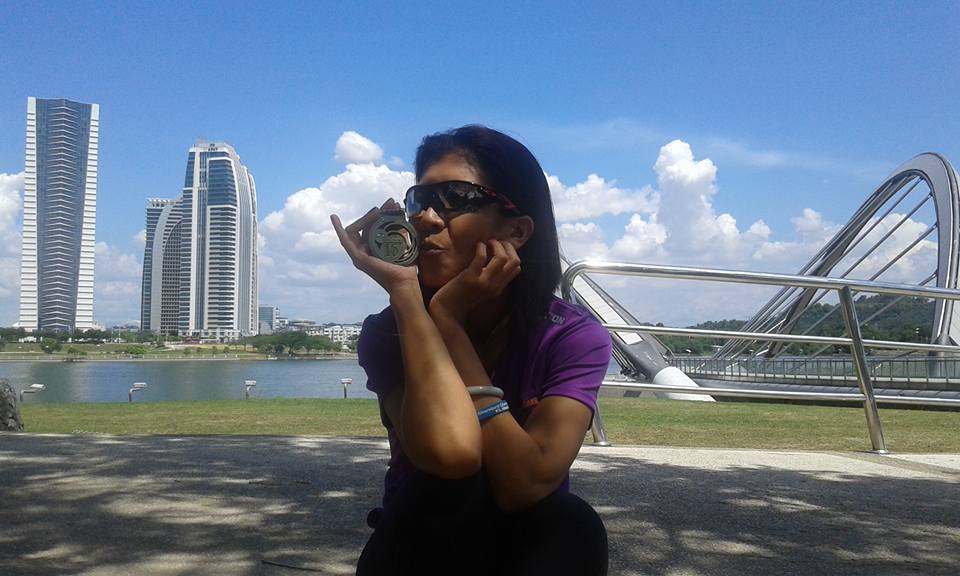 I was going to bail out at the 13th hour. Then, constant reminders of "finish what you've started, listen to your body, keep going if you can, see how far you can run/walk" kept me going.
On and on.
"Just Run Lah!"
And Alhamdulillah (Praise to God), I got it at 8th place (gender placing), and 22nd for overall rank.
That was a great surprise, though I somehow lost my mind on how to drive an auto-car (mine's a manual) as my feet and my brain failed to co-ordinate.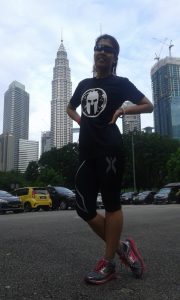 It was even more excruciating walking up to my top floor apartment and I walked like a demented penguin for a couple of days.
"One day you will wake up and there won't be any more time to do the things you've always wanted. Do it now"
 – Paulo Coelho.
What better way to recover, than to go on a ladies' trip to the Maldives, with mummy dearest?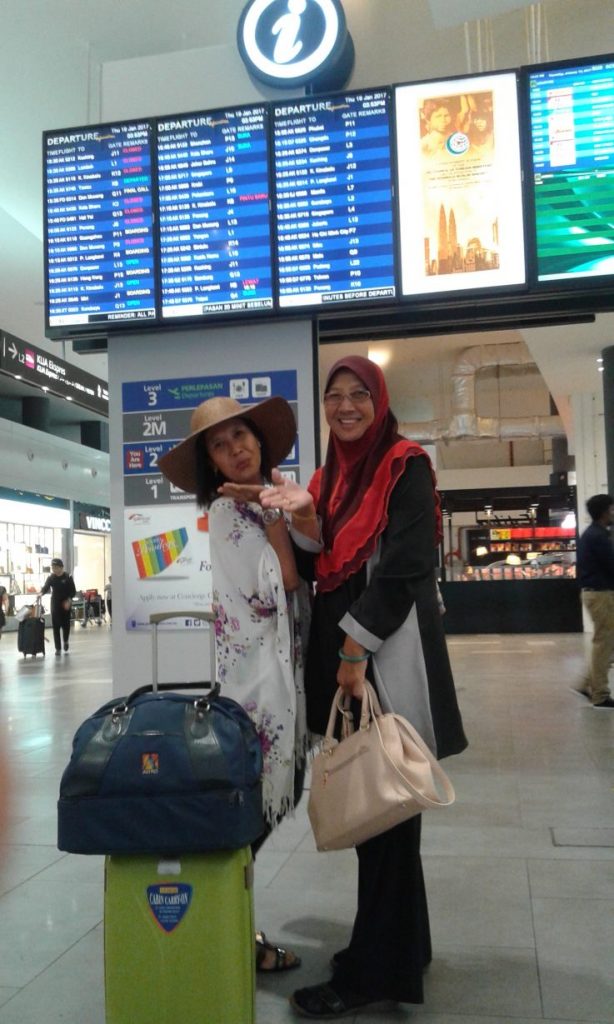 We were learning to cope on getting around our personal tragedy and loss:
"Ayah had lived a great life. Ayah's now at rest.
See Ayah, I might not listen to you all the time, but I hear you loud and clear.
Hope you know how much we miss you.
I love you Ayah.
Al-Fatihah."
– From "My Father's Daughter"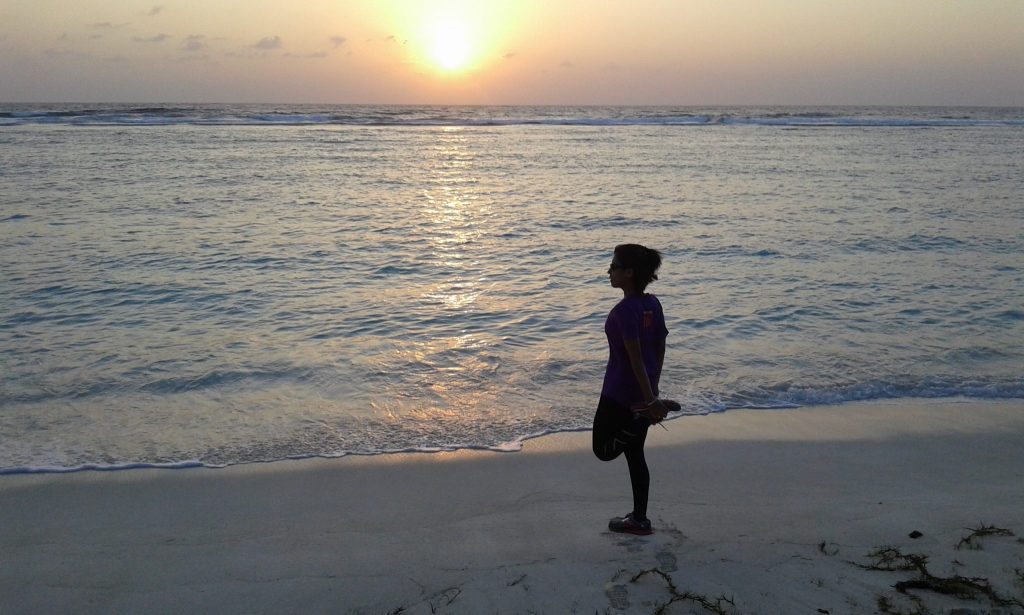 A few days after Watergate 16 hours, both me and mum hopped on a night flight to the uncharted waters of the Indian Ocean.
Both of us needed to recover.
She had hers with going around the island on foot and taking pictures, immersing herself in the culture.
While I went on (recovery) running escapade.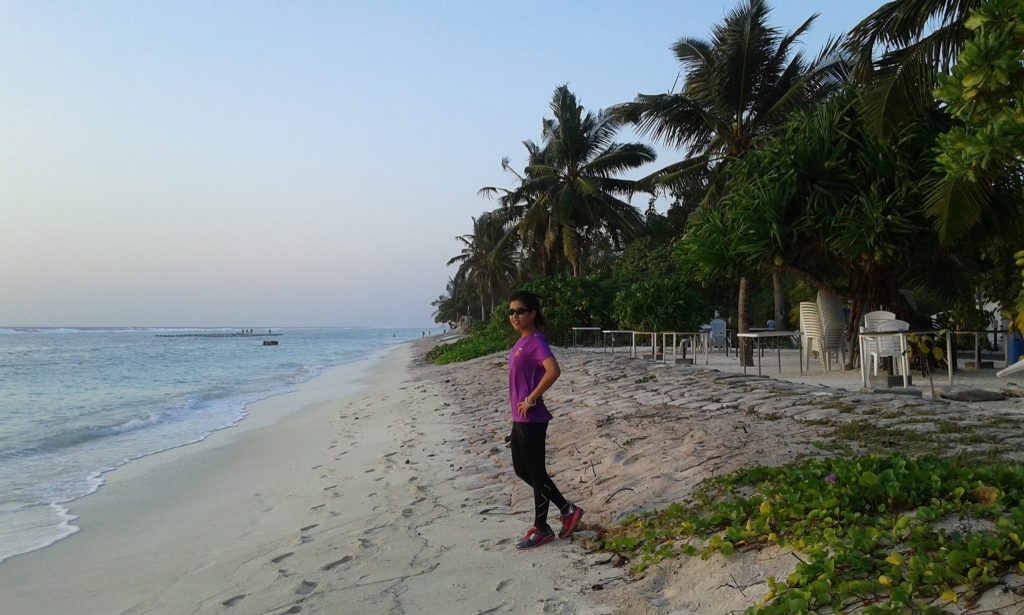 'Sometimes you don't see that the best thing that's ever happened to you is sitting there, right under your nose'
– Anonymous.
I discovered the spacious Hulhumale – though not as popular as the other awesome islands in Maldives – as a great place for runners.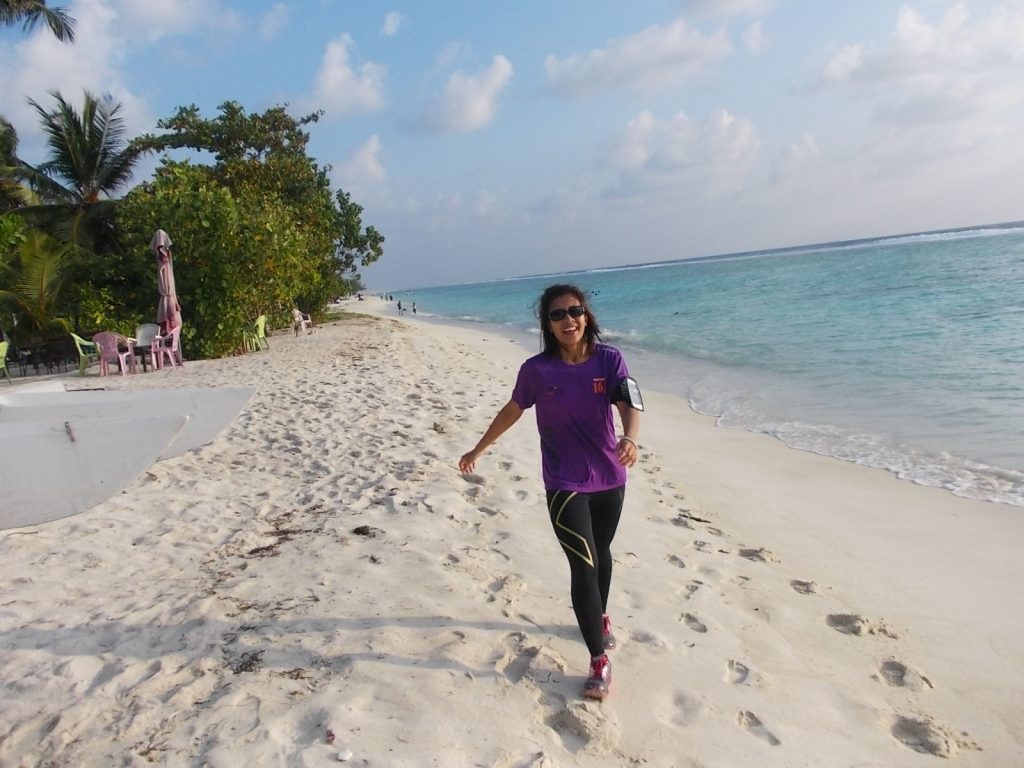 Yes, it might just be a small, remote, 'non-happening' island near the airport, and currently under massive development phase.
But it's a place where both me and mum found peace, tranquility – the healing break that we both needed.
She wanted to catch the sunset.
We have to sit by the jetty, I said.
The sun was covered by the clouds,
But priceless it was, sitting with the crowds.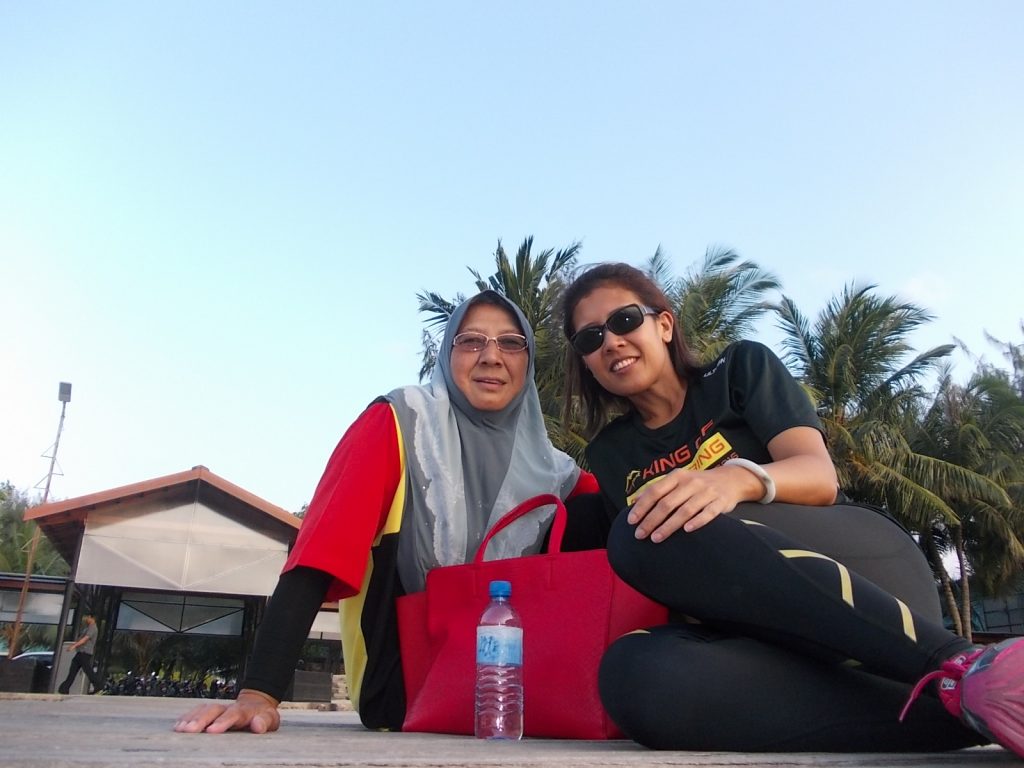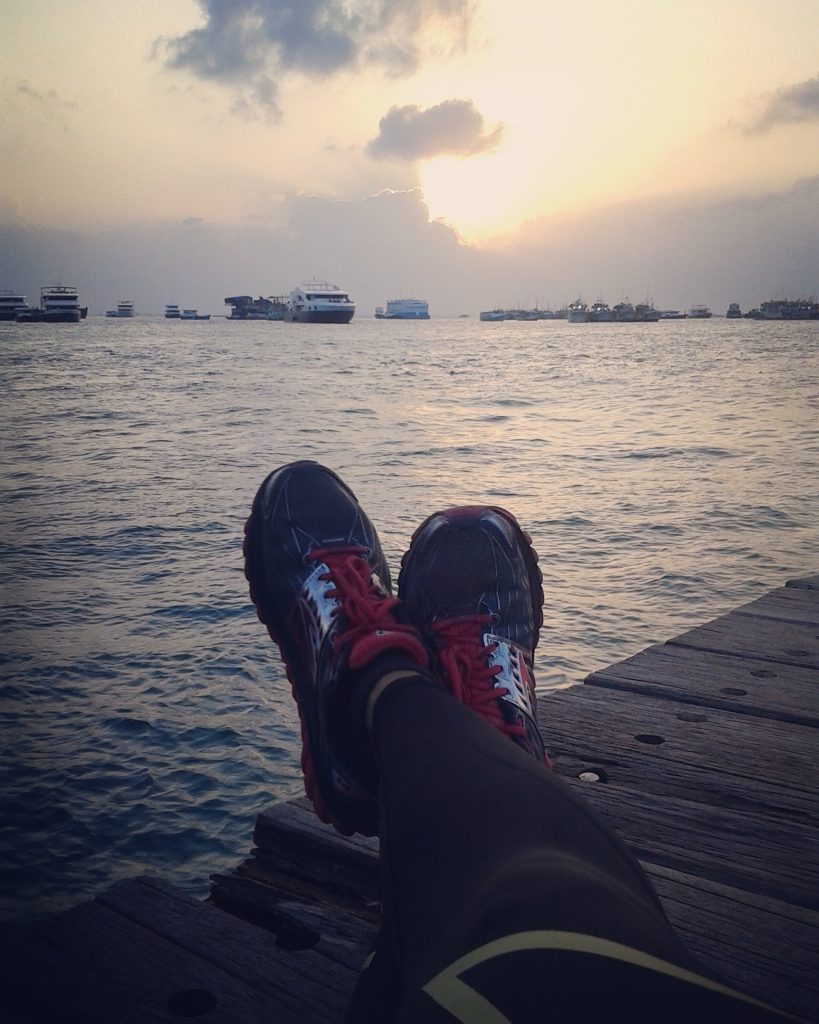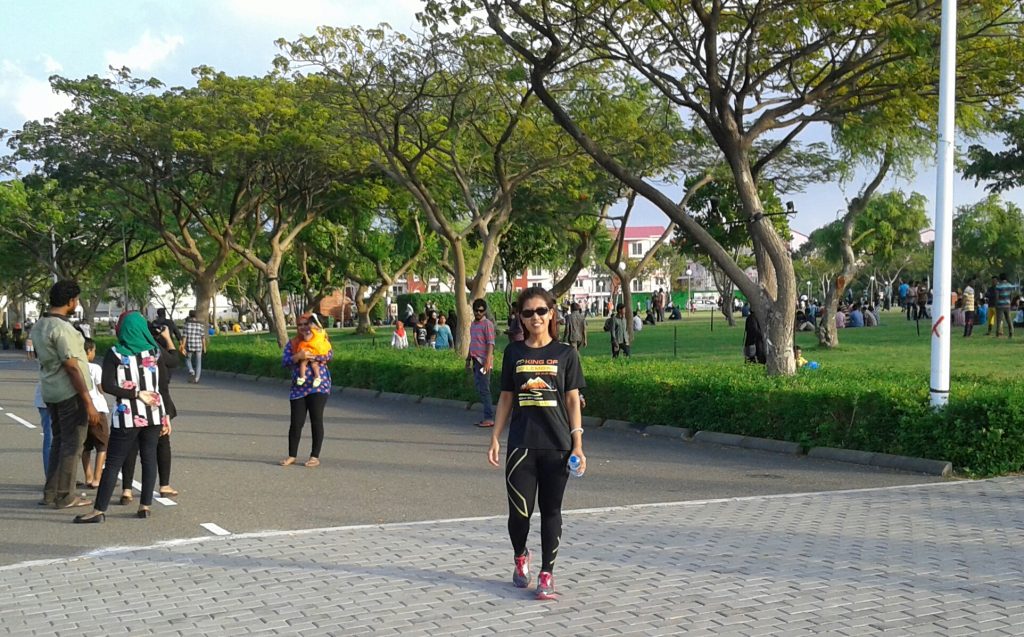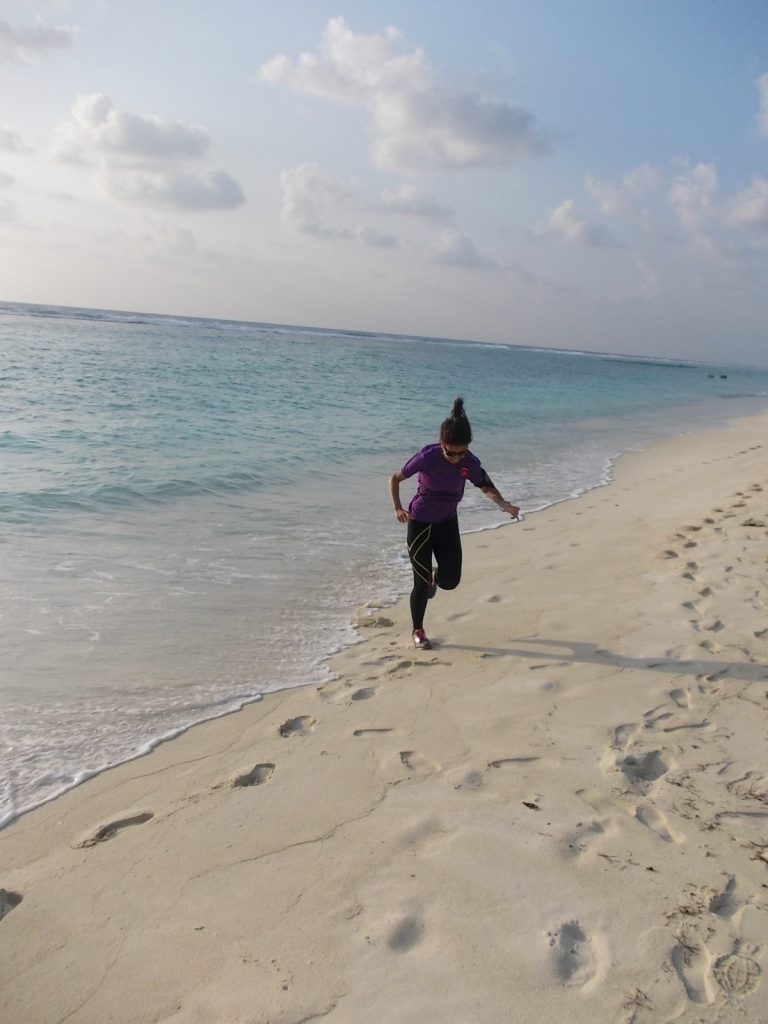 As cliché as it may sound, the crystal clear water, sandy beach, watching sunset and catching the early sunrise really made us both contented.
And being relieved off the worldly burdens.
The island recovery did wonders to us both.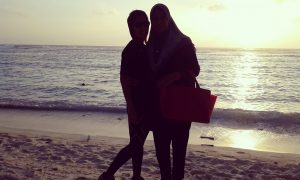 Coming in terms with what has happened, and embracing the storms and rainbows that are yet to come –  the times spent running on the island made me feel that sometimes, even when I've stopped believe in myself, there's always someone who still believes in me.
Always.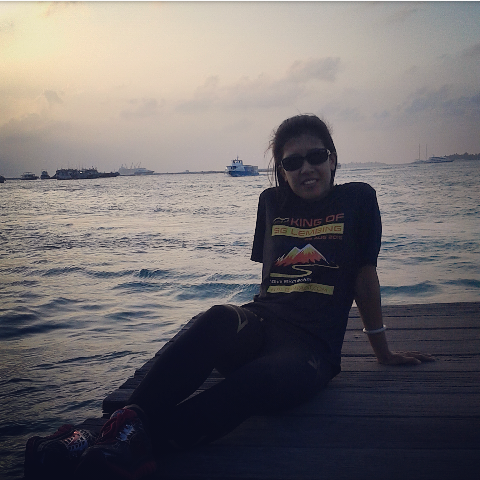 Happy endings only happen in the movies, but maybe, just maybe, there could be even happier endings in real life.
I run so I can dream.