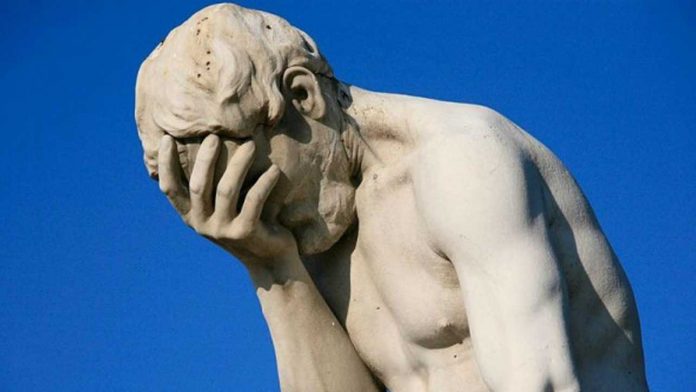 (Warning! Sensitive write up.)
Aside from suffering from perpetual painful blisters and leg cramps, it is something I have always dreaded about and a subject always left unspoken when it comes to long distance running, be it a leisurely long distance run or a major race I have always dreamed taking part of. I have my fair share of this. In fact, I never learned up to now that I have created a certain anxiety in me thinking what if it happens again? In the middle of a run? In the middle of the race?
I guess by now you have already guessed what I am referring to – runner's diarrhea. I do not know about you but to me as an inexperienced runner who picked up running not more than two years ago, this embarrassing issue has been quite troubling and has affected my performances in a few races last year. I thought it was just a random incident (that happened three times last year) but I have experienced it again while on a weekend long run recently.
According to some literature, the cause of this phenomenon is quite unclear but contributing factors include constant movement of the organs especially the intestines, hormones, anxiety and stress. I am not an expert on this but somehow I understand that anxiety and stress or some type of hormones could have been one of the causes during those times. We train intensely so much putting a lot of pressure to ourselves and then we feel immensely happy and excited come race day and so the sudden mix of emotions triggers the bowel to loosen along with consistent action during the race.
Additionally, we all know very well and clear that pre-race food intake is essentially the major culprit in such a disturbing occasion of discomfort. Reminiscing those races which includes the Blackmores Sydney Running Festival where I ran half marathon and felt that sudden gush on the 14th km mark and the most recent was at past the 10th km mark of the full marathon course of SCMS2016 and not to forget my other weekend long runs, I came to a conclusion that coffee is the common denominator. Fact is that I am a coffee lover where I can drink 2-3 cups of coffee a day and my morning is never complete without the rich aroma of coffee, brewed or instant. Depending on each individual's reaction to caffeine, mine is more probably the sole food cause on top of the other factors mentioned earlier.
Advice from experts include experimenting on certain foods, gels as well, while training and see how your body reacts. This gives a clear insight to a runner on which food to eat and which one needs to be avoided. As of now, while I am training for another full marathon happening in a few months, I am trying not to drink coffee before any long run and somehow it works for me though it is still early to say. It is a sacrifice to skip a morning coffee, yes, but hopefully, it is not just a placebo but a long term remedy to this problem. Best thing for now is to study the course well and know where each of the facilities are located along the route. Plan well and listen to your body so that when nature calls all of a sudden, you know when and how to handle the urgency and that your glorious personal best does not turn into a haunting embarrassing nightmare instead. The minutes lost are worth your ego, indeed. Your thoughts?