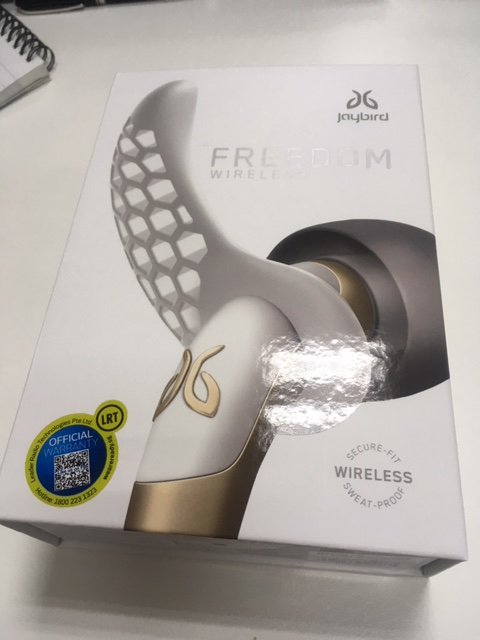 I had used the Jaybird wireless headset since the launch of their first model X from Apple online store for about 1 year + probably about 3 years back. Jaybird back had so much confidence on their sweat proof product till they dared to offered lifetime warranty on it.
Just to share I had used my X headset for maybe about 1 year + probably another 3 or 4 months before it died on me. Local Singapore distributor would not help you to replace it and you would have to contact Jaybird US directly for warranty claim. I am lucky that Jaybird US honour their words and I got a replacement but at about 1 months + down the road.
In the meantime then I decided to get the newer Jaybird X2 from local distributor as they are having a promotion for it.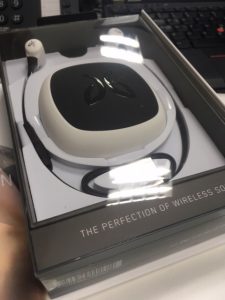 It is an impressive improvement over the X however as jaybird seem cutting cost, they did not have the manual printed for this in the package. Jaybird headset offered underear/over ear wearing. I had liken overear wearing as to minimize the wire movement.
However I suspect there maybe some design or problems with Jaybird X2 headset. After probably using my 1st unit of x2. The X2 died on me. The unit lasted me for maybe about 1 month of usage before refusing to power on. I ran about 3 to 4 times a week and am a heavy sweater and so I suspect this X2 is not really sweat proof.
My first unit of X2 was purchased last July 2016 and over this short 06 months, I had went back to the distributor to exchange for 4 to 5 units of Jaybird X2. The local distributor even remarked that only I have such problem with units can't power on after few runs. My last exchanged unit was last December 2016 and finally the distributor upgraded me to a new Jaybird Freedom unit instead.
The Jaybird Freedom boxes a more improved and luxury feel over the X2.  It also comes with a clip on battery for extra punch to if you are running the marathon. It comes with a nice pouch, manual and some nice packages for your ear fins and the silicone/foam ear buds.
However before we forget, Jaybird US had been bought over by Logitech and hence the return of the manual and accessories. However it seems that the lifetime sweat warranty proof is over for Jaybird. I chose Jaybird the previous time for it lifetime sweat warranty but now it seems no more.  It does not seems feasible for any business to have lifetime warranty.
I chose this time under ear for my running. The bass and sound quality is good for the run. Now about 1 month into the use of this headset so far so good. Verdict if you can go for the Freedom headset instead of X2 despite the savings whatever the latter offers.
No doubt Jaybird is going to have the X3 or Freedom 2 soon I think freedom will give you a bang for the run for your money.
Fatty out.