The Men's Health Urbanathlon returns for its 8th edition on the 4th March 2017 – with BIGGER, BADDER and TOUGHER obstacles than ever before! Bring your A game because it's going to be a whole new level of tough and fun. This year, Urbanathletes get to experience a free-form running in the heart of Orchard, and tackle a series of obstacle zones that challenge will challenge both their physical and mental capabilities.
This Urban Obstacle Race is set out to be the coolest and toughest edition yet. There will be 4 mega obstacle zones that comprise various themed obstacles. Their locations will be revealed to runners before the race, and participants will plan their own route to each obstacle zone on an estimated 12 kilometre course. Can it get any cooler?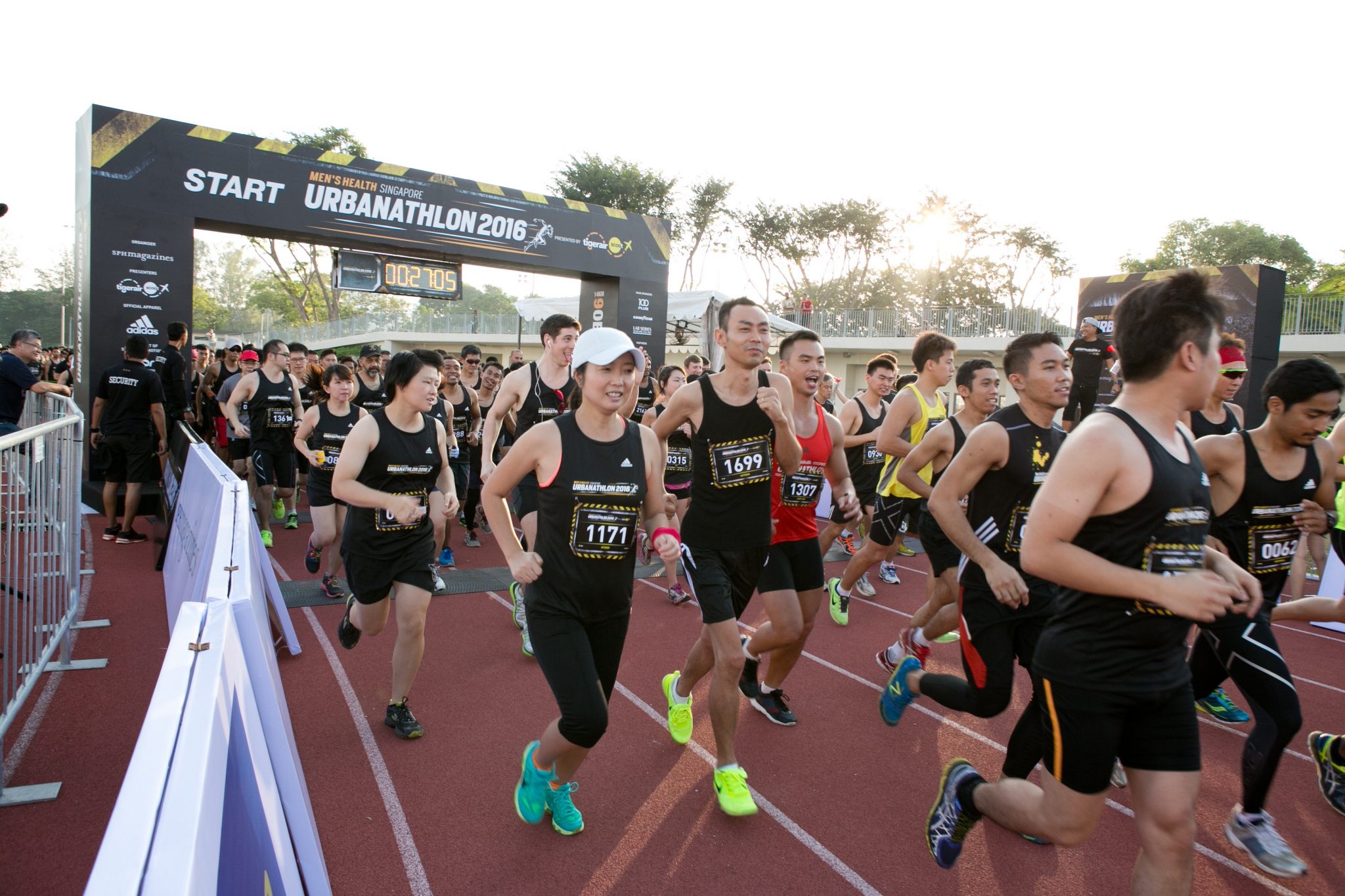 Urbanathletes can look forward to finishing off the race with style – a grand finale obstacle – The Urban Warrior Course. It is a brand new multi-stage obstacle structure that will be erected at Ngee Ann City Civic Plaza, with grueling challenges that only the fittest can survive. Think Ninja Warrior, but now starring you!
Ms Pang Lee Cheng, General Manager, SPH Magazines, said: "The Men's Health Urbanathlon has always been an event that brings the brand and our sponsors closer to Singapore's running community. This year's revamp reflects our desire to push Urbanathletes to the next level, to help them achieve tougher fitness goals and to experience what it's like to compete on a more exciting stage like Orchard Road."
Sweat It Out With Stars
Intrigued by the Urbanathlon's unique concept this year, several personalities are all geared up to take on the challenge: Participating celebrities include almost the entire stable of ONE FM 91.3 DJs, including Glenn Ong, Andre Hoeden, Shaun Tupaz, Shan Wee, Cheryl Miles, Elliot Danker and Harry Corro.
No Pain, No Glory. No Bruises, No story.
Other celebrities include Noah Yap of Ah Boys To Men fame, as well as Adrian Jalaludin, Fiona Lim, Wallace Ang and Caleb Wong.
Singapore sports personalities such as S-League footballer Fabian Kwok, mountaineer Edwin Siew, Anne Qi-Hui, Baldwin Choy and Jeri Chua will also be participating in the challenge.
A key highlight on Singapore's Running Calendar
The Men's Health Urbanathlon 2017 is open to both men and women aged 18 years and above. Alongside the men, female runners have also displayed equal grit and finesse in navigating the obstacles in previous editions. Besides having top-quality obstacles, Urbanathlon 2017 also boasts attractive prizes and race packs for participants.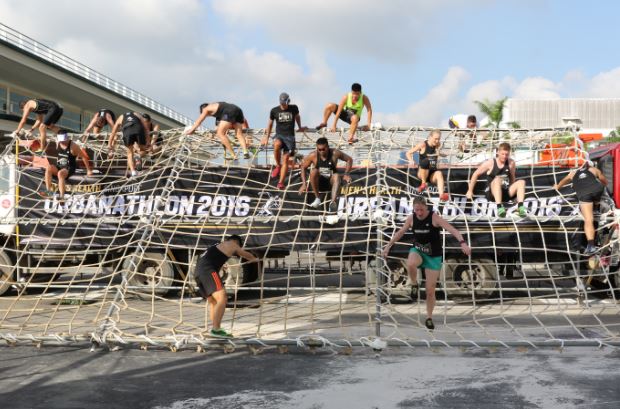 Furthermore, Urbanathletes will get to enjoy food, drinks and entertainment at the vibrant race village after crossing the finishing line. Friends and family members of runners are welcome to cheer them on at each obstacle zone, and join in the post-race festivities.
The Singapore Men's Health Urbanathlon is jointly-organised by SPH Magazines and Hivelocity.
Registration is now open. Participants who sign up by 15 January 2017 will enjoy $20 off the original price at an Early Bird rate of $108. Teams of four and more will enjoy a further discount at only $98 per person. Each Urbanathlete will receive a race pack worth over $100, including an Adidas race tee and a complimentary six-month digital subscription to Men's Health Singapore.

For more information, please visit http://www.menshealth.com.sg/mhu