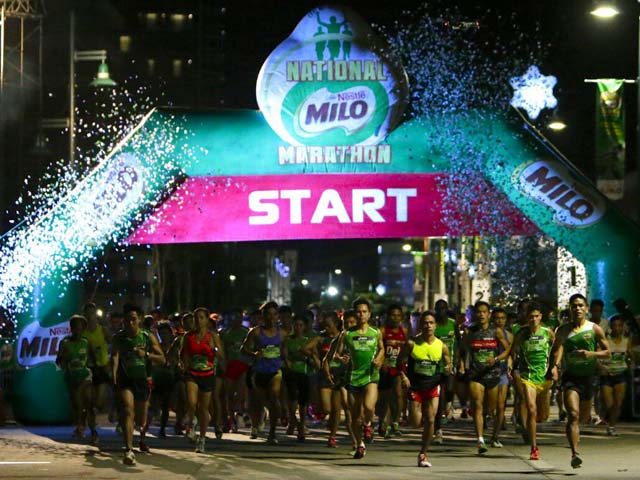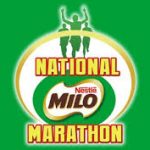 JUST AS the 40th MILO Marathon season successfully concluded with the staging of the National Finals in Iloilo City, organizers were quick to the draw and immediately announced the schedule for the 41st season in 2017.  Newly-minted four-time MILO Marathon Queen Mary Joy Tabal will get the chance to go for a fifth straight title right in her home roads of Cebu City as the Queen City of the South has been awarded the hosting rights.
More 21-kilometer regional qualifying races will be held with new venues added to the calendar, upping the number to 17 from 13 races. The cities of Urdaneta, Antipolo, Imus, Tacloban and Roxas will now get to host a qualifier as the Philippines' most prestigious running event scours the countryside for the best runners.
The choice of Cebu as host comes at the right time.  Aside from being the home of the reigning MILO Queen, Cebu has consistently been the attendance leader among the regional races outside of Metro Manila plus local organizers led by Ricky Ballesteros has established a good track record of conducting sporting events.
The addition of nearby Antipolo and Imus gives Metro Manila-based runners more options and chances to qualify aside from the usual Metro Manila race held at the SM Mall of Asia in Pasay City since 2011.  The past year has been tough for marathon and fun run organizers as the Metropolitan Manila Development Authority (MMDA) and affected city governments have become stricter in light of the worsening traffic problems hence the need to move events to non-traditional venues.
Tacloban City will also get their own MILO race as a fitting testament and tribute to their recovery from the devastation of super typhoon Yolanda (Haiyan) in 2013.  Scratched from the 2016 calendar are legs in Tagbilaran, Dumaguete, Dagupan and Batangas while Lipa, Angeles and Iloilo will host again after an absence of a season or two.
Here is the complete schedule for 2017 so start making travel arrangements and train to win:
41st MILO MARATHON (2017)

Date

Venue

Date

Venue

16-Jul
Urdaneta
17-Sep
Imus
23-Jul
Laoag
24-Sep
Tacloban
30-Jul
Metro Manila
1-Oct
Roxas
6-Aug
Angeles
8-Oct
Iloilo
13-Aug
Tarlac
29-Oct
General Santos
20-Aug
Antipolo
5-Nov
Davao
27-Aug
Naga, CamSur
12-Nov
Butuan
3-Sep
Lucena
19-Nov
Cagayan de Oro
10-Sep
Lipa
3-Dec
CEBU
Note: Schedule subject to change without prior notice.