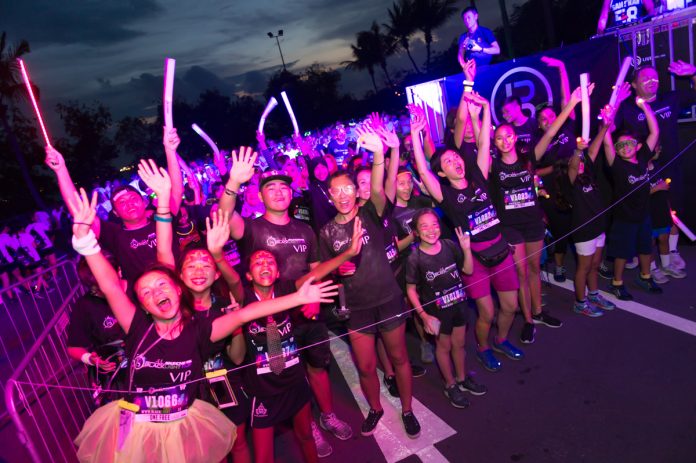 SINGAPORE, 29th October 2016 – The world largest 5km nightrun, Skechers Blacklight Run Asia Series debut in Singapore with 4,000 runners at Palawan Green on Sentosa. Participants aged between 6 years to 75 years old were treated with an exciting Blacklight Run pre-run party led by resident Zouk DJ, Jade Rasif where participants were treated with special glow powder and latest trend of music.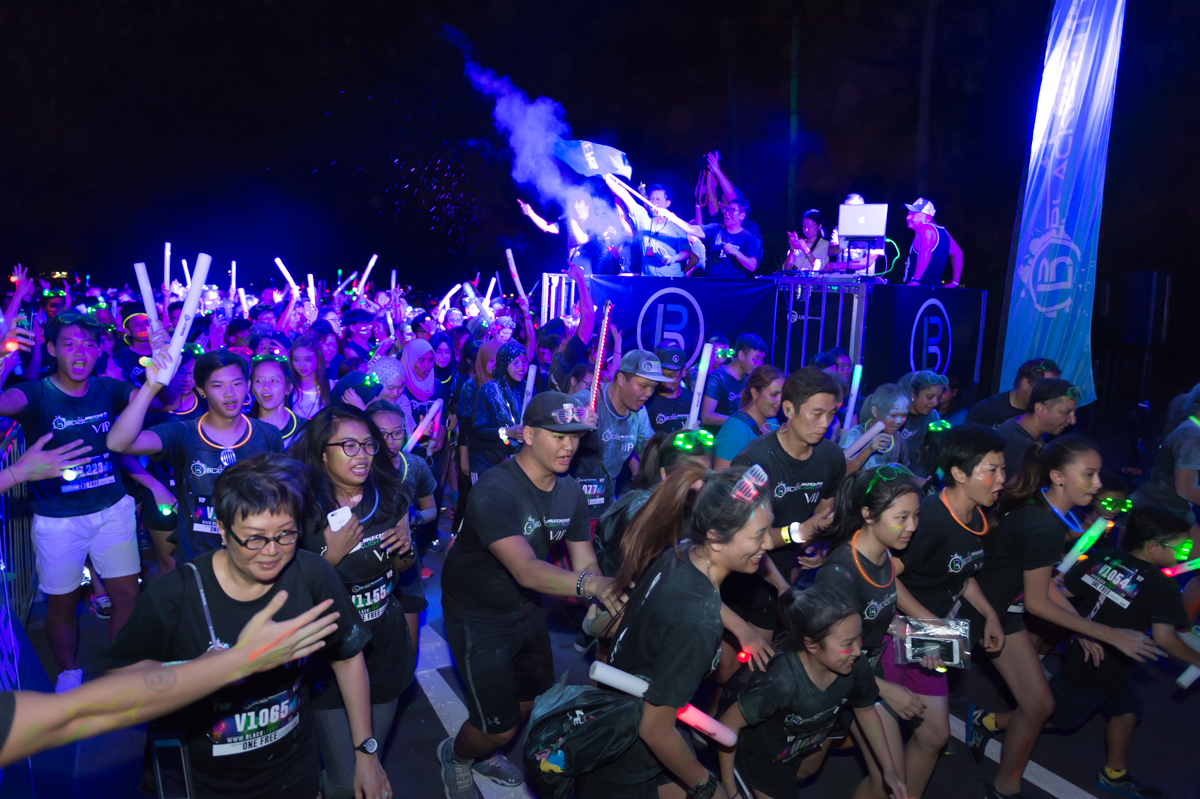 Upon nightfall, the runners were then flagged off for their 5km run where they will experience three unique Blacklight Run TM Zones along the course, each with a distinct colour – green, pink, orange – where runners/ walkers will be showered in Blacklight Run TM UV Neon Glow Powder that glows in the dark.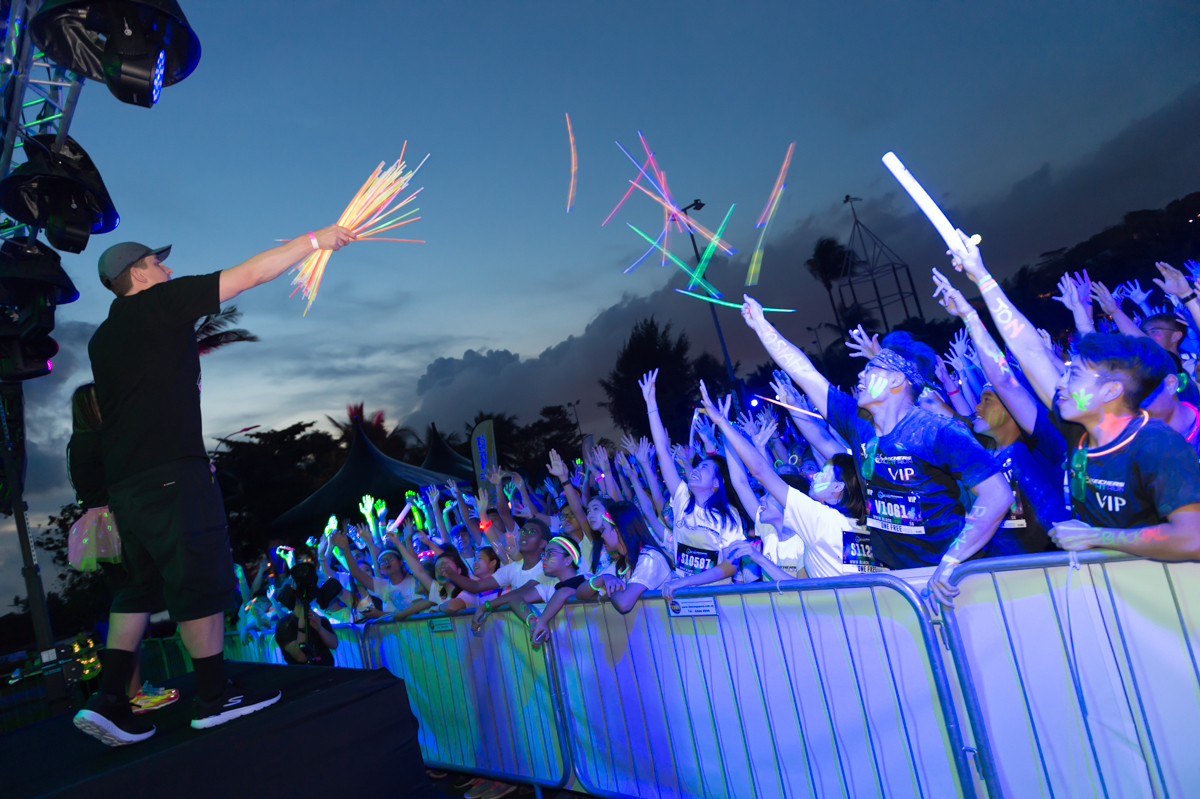 Guest DJ "DJ Automatic", the original Blacklight Run DJ, who has shared the stage with Kanye West, Lil' Jon, T.I and Pitbull brought the after run party to a whole new level in Singapore.
Managing Director of organisers Orange Room Pte Ltd, Elvin Ting said "We are delighted to have the opportunity to bring a world-class event into Singapore for the first time and we really want to provide this unique glow experience for people in Asia. It's an amazing night with thousands of instagramable pictures taken and we want our all our participants and partners to enjoy every minute they spent with us on this national holiday."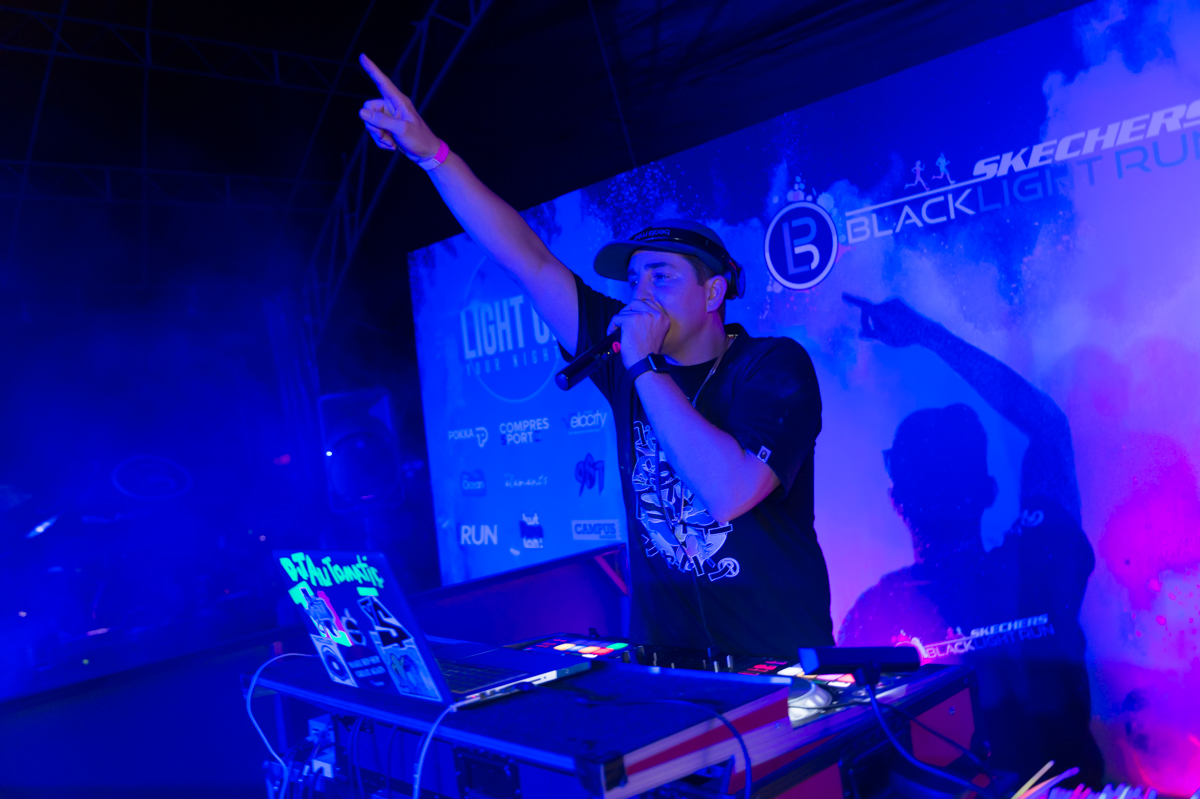 USA DJ Automatic Merrit mentioned, "I played in many major cities across the world including New York but Singapore is definitely one of the very best to date."
Ms. Susan Chua, Vice President of Skechers Asean commented, "We are delighted and honoured to bring the world's largest nighttime 5km Blacklight RunTM to Singapore for the first time. Skechers Blacklight RunTM is perfect for anyone who loves exercise, music and wants to enjoy an exciting nighttime run in Singapore. Participants will enjoy memorable moments throughout the 5km distance."
#blacklightrunSG