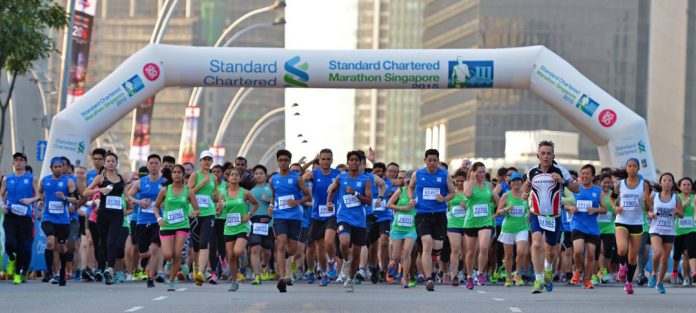 Standard Chartered Marathon Singapore (SCMS) is looking forward to put up a phenomenal race this year. Runners can look forward to a better race experience as event organisers implement earlier start times and new routes at the 15th edition of the iconic Singapore race.
New Start Times, New Waved Starts, New Routes
This new initiative is to address issues of possible route congestion at the same time introducing a new fresh route to runners. SCMS organisers hope the new start times and waved starts will allow SCMS participants more time to run in the cool early morning breeze amidst better capacity controls, and possibly achieve better race timings.
For the first time, SCMS Full and Half Marathons will flag off at 4.30am at Orchard Road. Flagoff will be in waved starts, which flag off runners at fixed intervals based on personal race-timings. Runners in the 10km category will also start 30 minutes earlier as compared to last year from the Esplanade Bridge.
Full and Half Marathoners will run their first 12km together under the Orchard Road Christmas lighting before the routes diverge at the beginning of East Coast Park.
On route, runners can expect a number of improvements such as added lanes facilitated by full road closures. Two new "cooling zones" with spray mists will give SCMS participants a much-needed boost and cool off faster. Longer water points have also been built to offer runners quicker stops at hydration points and more room for overtaking.
A Better Pre-Race Experience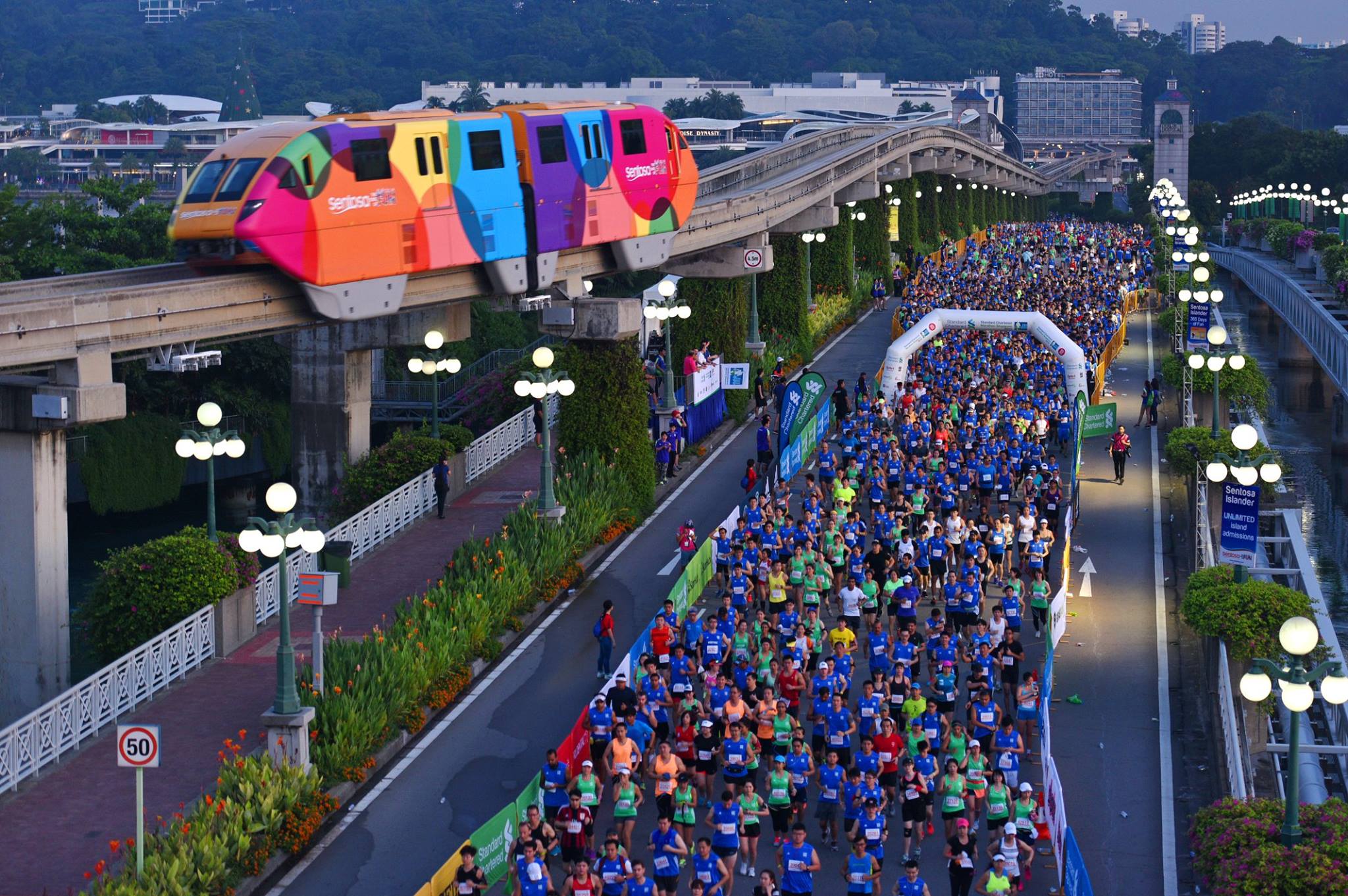 On top of route changes, SCMS organisers have also made logistical improvements for smoother pre-race transition. To support the waved starts, which aims to alleviate route congestion, Half and Full Marathoners have a choice of two baggage drop-off points – Anguilla Rd car park or *SCAPE along Orchard Boulevard – depending on which is nearer to their designated start pen.
After dropping off their baggage, runners can proceed to the designated start pens – which will be marked by brightly lit colour-coded balloons. Each pen will be matched with running pacers who will allow participants to meet their target completion times, from sub 1.5 hours to 3 hours and above for the half marathon, and sub 3-hours to 6-hours and above for the full marathon.
Commenting on the improvements, Geoff Meyer, Managing Director of Ironman Asia, said "When planning the race, we took a holistic and consultative approach, analysing feedback from runners and re-looking the experience from the very moment participants arrive. We're confident that the new route and upgrades will give runners a smoother and better experience."
Details of SCMS 2016 Routes
Runners in the Full and Half Marathon category will begin their race along the iconic Orchard Road, sharing the first 12km as they race through a Christmas themed city centre, before reaching East Coast Park, where they will split, with the Full Marathon runners continuing onto East Coast Park, while the Half Marathoners advance towards Fort Road.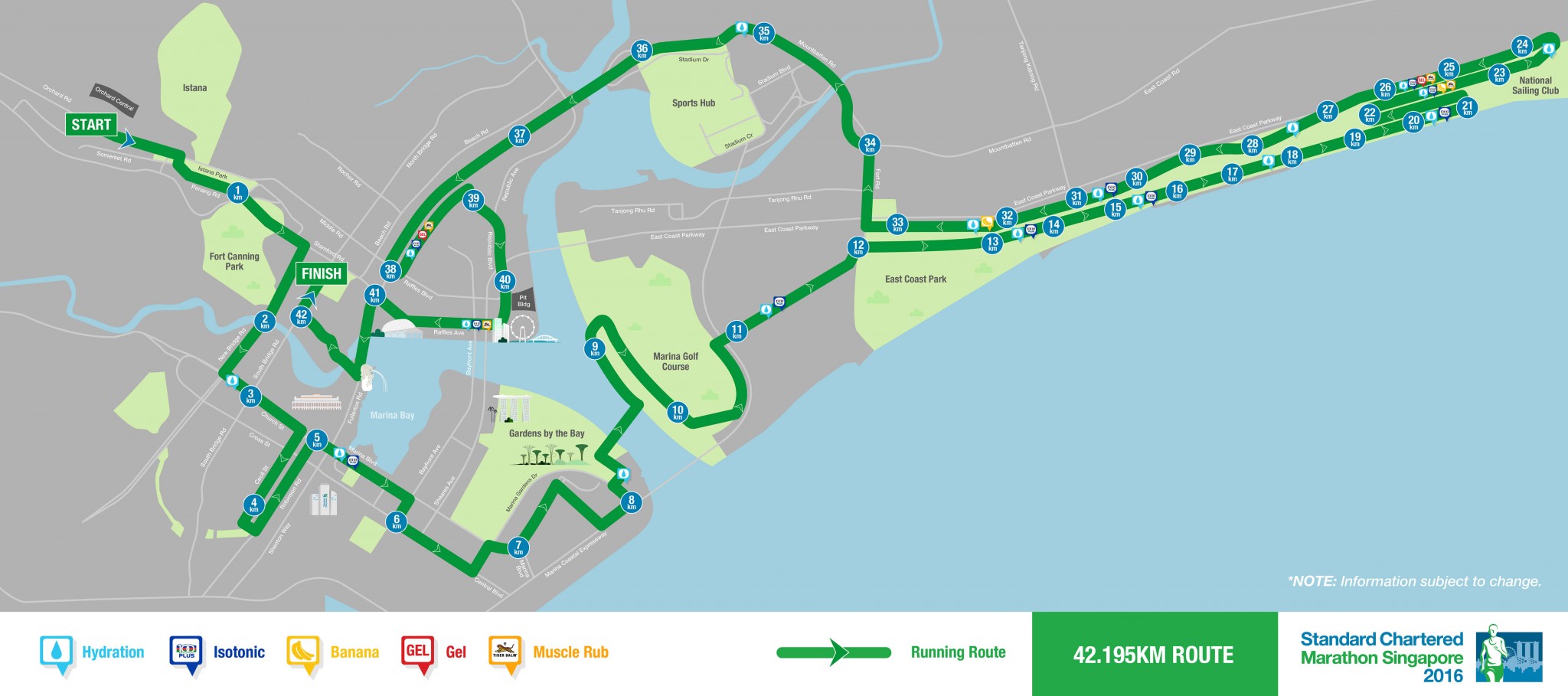 Breaking off from the group, the Half Marathoners will advance towards Merdeka Bridge via Mountbatten Road before hitting the Singapore Flyer, one of Singapore's iconic landmarks. The exciting new Half Marathon route will provide a scenic backdrop for runners.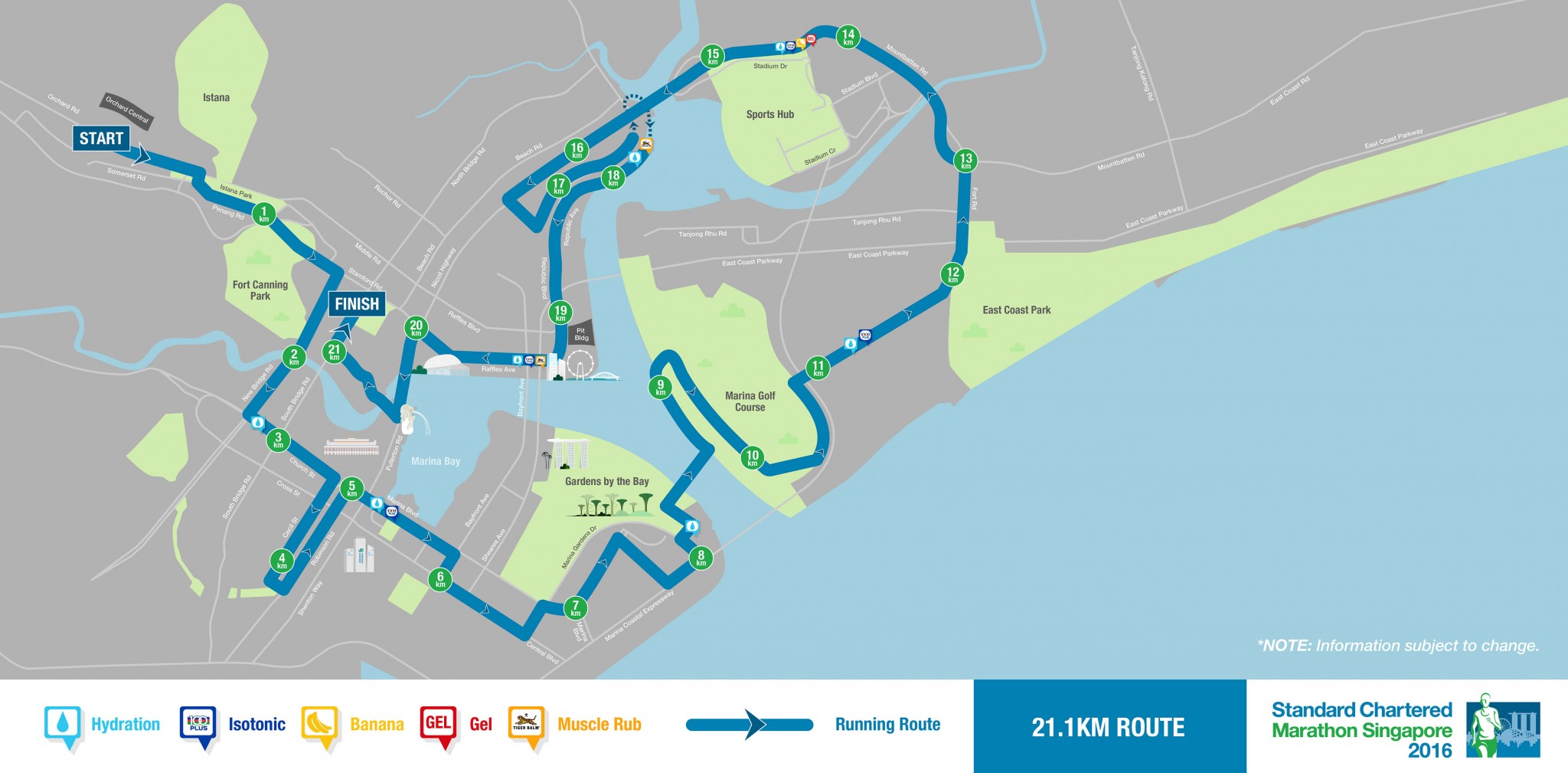 Half and Full Marathoners will reunite at Fort Road – the 33km mark of the 42.195km route – for their last leg of the race. They will however be running on separate lanes to ensure a smooth finish for all.
10km runners start off at the Esplanade Drive and will run along the picturesque Marina Bay. They will take a southward route, passing through Downtown Core – the economic and cultural heart of Singapore – which is a unique change from previous years. As a challenge for SCMS 2016, the training for all 10km runners will come to bear as they ascend the iconic Sheares Avenue for the very first time.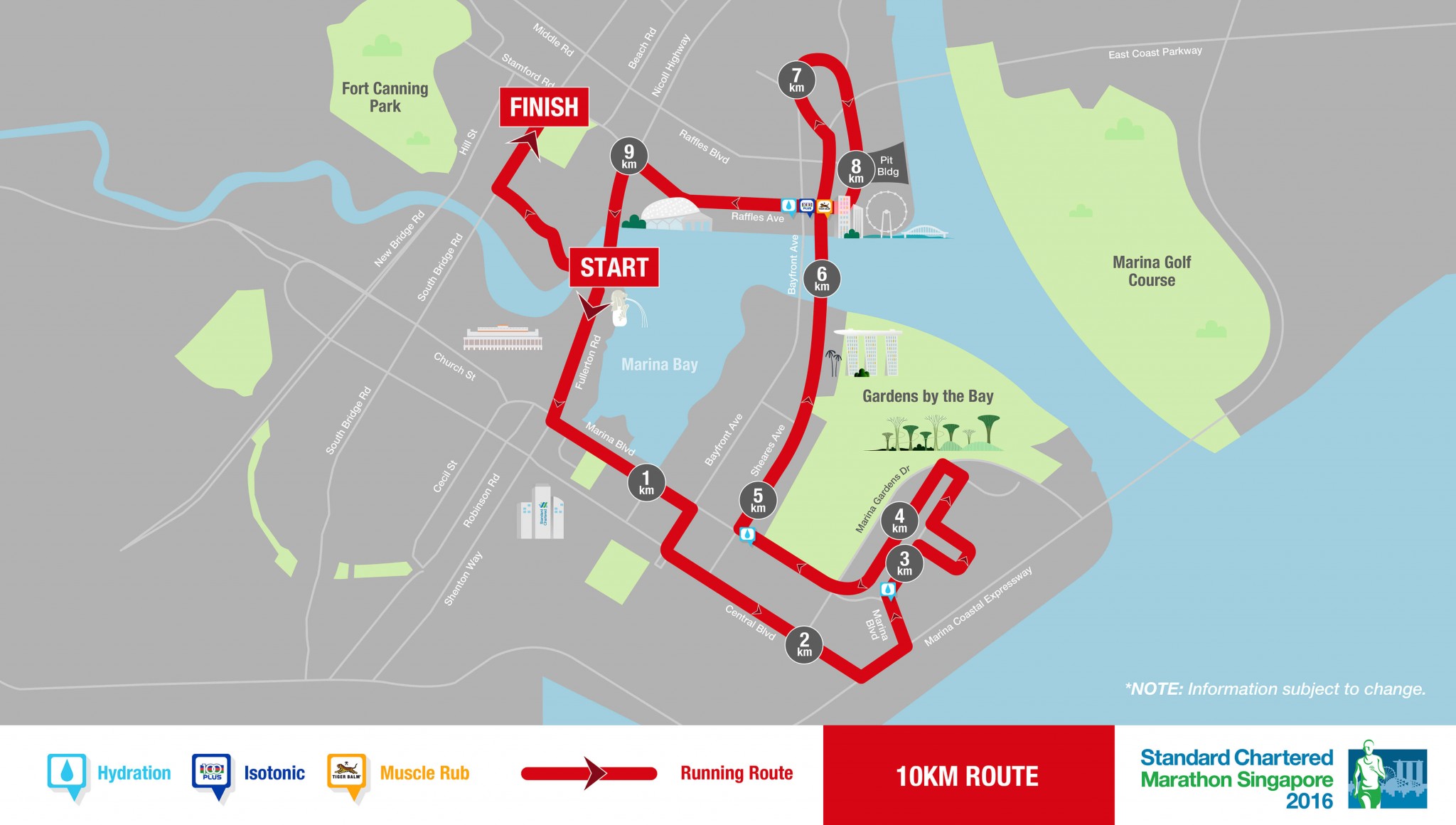 From now till SCMS 2016, organisers have prepared specially tailored running clinics and workshops for runners to prepare themselves by getting tips from professionals. Click here to register yourselves for the running clinics! Don't miss out!