Applauded for his great act of sportsmanship is Singaporean Marathoner – Ashley Liew! During the SEA games Singapore back in 2015, the lead pack of runners missed a U-turn, and Ashley found himself in the lead on the way to a podium finish. But instead of capitalizing on this advantage, he slowed down and waited for his fellow competitors to catch up.
'Ashley Liew has made us, Singaporeans, proud!' – Former FA Minister K. Shanmugam
With his very commendable act of sportsmanship, he effectively gave up his shot at a medal finish which was within grasp. His act of righteousness has been the talk of the town and his heart of gold has been recognized by the International Fairplay Committee.
Ashley Liew will join the likes of Olympians Abbey D'Agostino and Nikki Hamblin in being awarded the Pierre de Coubertin World Fair Play Trophy in the category of 'Act of Fair Play'. Ashley has displayed exemplary sportsmanship, truly deserving this prestigious award. His honest act has definitely struck a chord with all sports people.
AS MANY HAD INSPIRED HIM, HIS ACT TOO WILL INSPIRE MANY.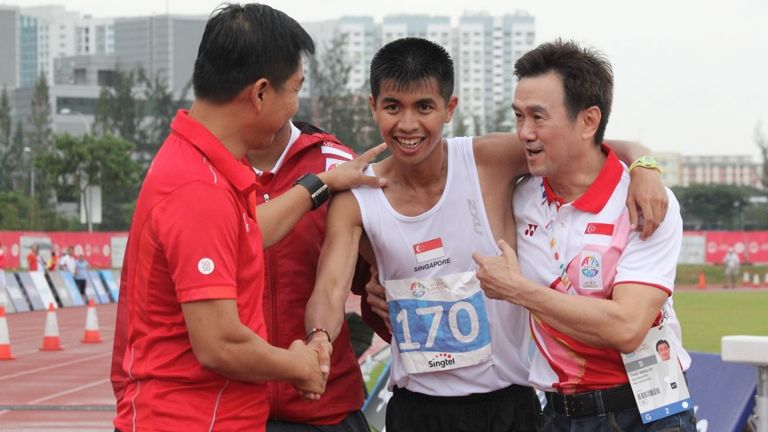 Photo Credit: Channel NewsAsia