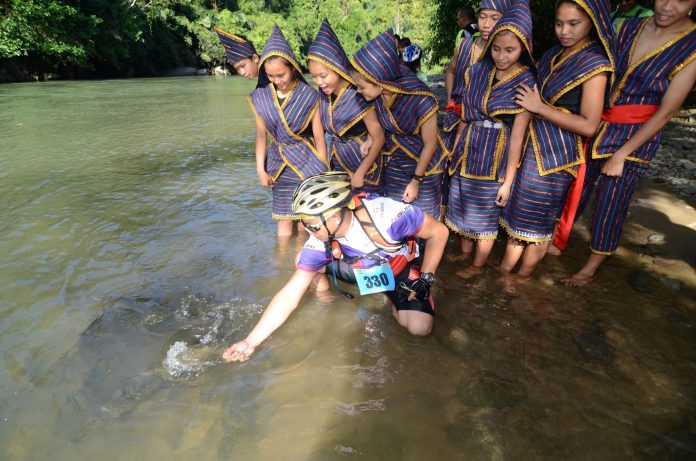 This is Sabah! Calling all adrenaline junkies, wanderlust seekers, adventure scouters, there is no better way to see Sabah than the Kiulu Adventure Challenge! This race showcases the very roots of Sabah. Sabah is synonymous with thrill and adventure! Come satisfy your hunger for challenge! Mark you calendars, book your flights – 4th December 2016!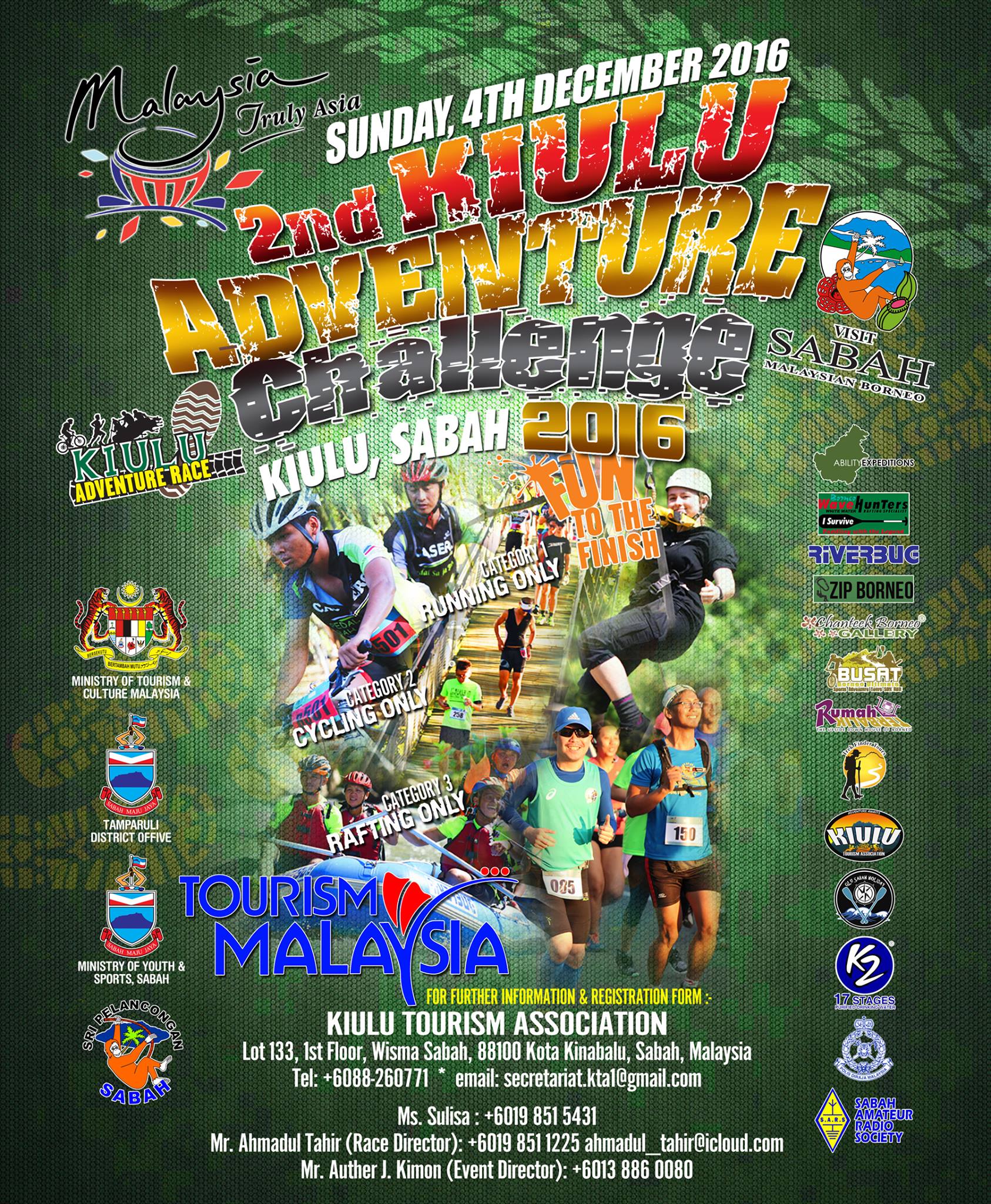 The Most Thrilling Adventure!
This race is designed to challenge yourself! Your adventure is set in the beautiful district of Kiulu. The journey begins with a 13.5km run bringing you through the impressive scenery along the iconic Kiulu Valley. You then mount your bikes on the banks of Kiulu River and go on a bumpy roller coaster ride to Kg. Tulung. The ride will flaunt the amazing landscapes of the Kiulu area and exhibit the rural yet inspiring nature of the villages of Sabah. The icing on the cake will be the refreshing nerve-wrecking exciting ride down the Kiulu river. This is the true meaning of adventure for daredevils.
A True Rural Experience
Kiulu Valley is a small town in the District of Tuaran with a population of just over 2,000 people. Truly interesting is the unique vision of developing an eco-tourism based community, with the aim of transforming the majestic Kiulu into a popular spot integrating sports and eco-tourism. Come visit the farmsteads, live the village life in homestays, and get your heart pumping with activities such as quad-biking, buffalo riding, river tubing and hiking. See a different side of Sabah – rubber plantations, vegetable farms, paddy fields, ginger-filled gardens, pineapple plantations!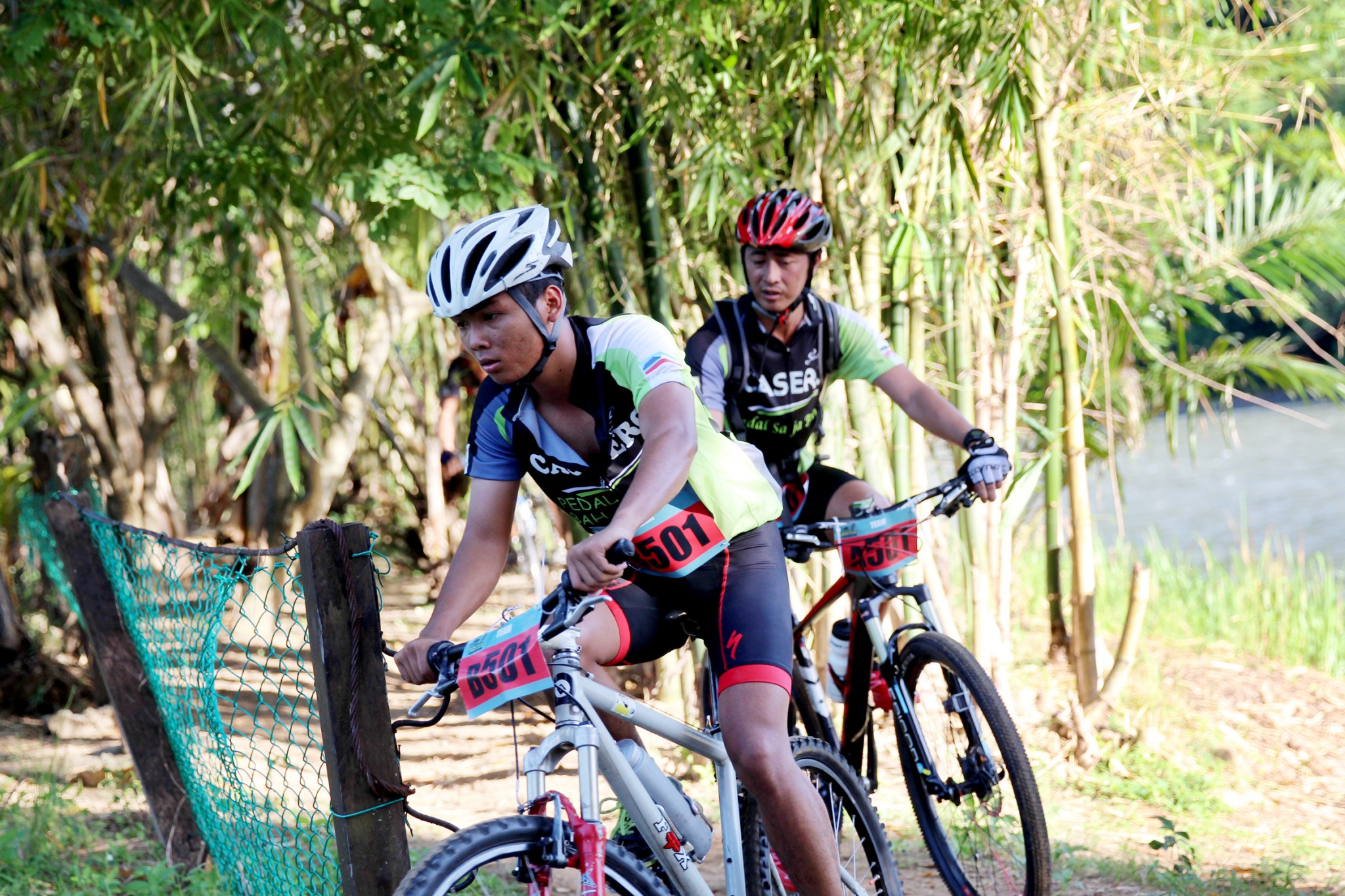 The More The Merrier
Introduce your friends and family and get them hooked on to this great adrenaline pumping experience. It's going to be a fun-filled carnival. Last year, the organizers lined up activities such as zip-lining, tagal fish feeding, suspension bridge crossings, rafting and also mountain biking. We're sure the race organizers will step up their game and give us an impressive entertaining line up of side activities. Your buddies will be kept busy whilst waiting for you to bring the race home! Let your family come out to show you some love and support during your race! Run to the finishing line and be greeted with their proud looks.
Show Us What You Are Made Of
Think you are invincible with a heart of steel and courage of a lion? It's time to put yourself to the test. People always say you either be jack of all trades or just master of one! Come show everyone how you can be master of all! Challenge yourself with this undulating terrain and hardcore race. This race will earn you bragging rights.