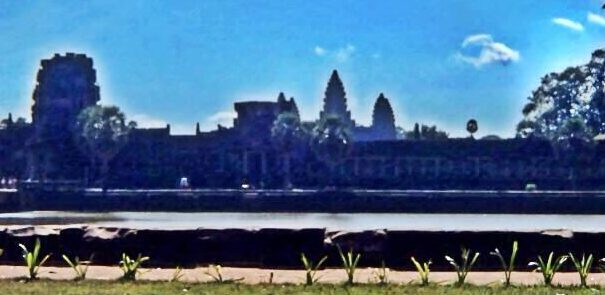 I never like running all my life; it hurts my body so much. When I really started running in mid-2011, I was looking for more flexibility and freedom. I wanted to be able to go out the door and exercise (run!) wherever I might be, whenever the weather was nice.
After I had survived my first few runs I decided to carry on. I ran around the Botanic Gardens – across the road from our apartment, I ran along East Coast Park, I ran along the Sentosa beach and I ran around the residential area in our neighbourhood. I started to love MacRitchie Reservoir since my first Green Corridor race. I kept on running and loved it. Now when I don't run my body doesn't feel good.
I started reading running books, articles, blogs and followed international running magazine Facebook pages. Learning what I needed to know about the correct gear, posture, supporting exercises, fuel-ing etc.
The first couple of months I just listened to my body and ran as far/fast as I felt it could go. Then I started looking for training plans. Seeing how my body was coping I chose to follow a 12 week half-marathon plan from a website. I followed it day-by-day, week-by-week up to my body's ability. But then I became stuck on the final few weeks of the plan for quite some time, I think I was bored and tired and just couldn't move on. However eventually of course I did and I decided to start running races. At the end of my second year I ran 5 races; a 12km, a 10km, a 7km, a 16km.
I ended it by running my first half-marathon at the Angkor Empire Marathon 2014, in Siem Reap Cambodia. After my first year of running I had known that I wanted to do a half-marathon eventually but now, 5 years on, I still don't see myself running longer distance than that!
When I was ready to run a half-marathon I started looking for interesting venues. I needed new, different and exciting scenery to motivate me. I had lived in Singapore for 10 years and I thought I've seen it all and I knew it like the back of my hand.
I checked out the Angkor Wat Marathon, which has been running for 20+ years in December every year. It was August 2013, race spots were still available but flights were not, so I decided to wait and see the following year. I was on the organiser's mailing list and early in 2014 I received a notification that they would hold their first additional race in August that year! I didn't think twice. I registered, booked flights and accommodation right away.
As there were no daily flights, I booked for a 4-day stay, figuring I could do some sightseeing at the same time. I left on the Friday afternoon, picked up the race pack and did some easy exploring, including taking a tuk tuk around the route on the Saturday.
Come race day morning I was nervous, very nervous. It was my first half-marathon and it was in a foreign place. However, I had done my training, I was organized – I brought my own breakfast and I had purchased a hydration bag which I used in a race for the first time. I believed I could do it and I kept telling myself that I had trained for this and that made me feel confident.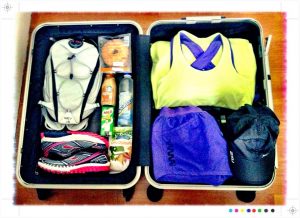 I woke at around 4am on race day and forced myself to eat my bagel and coffee. I had asked the hotel staff the night before to freeze my energy drink in my hydration bag. I like to do this so as to keep my drink cool for longer. Most runners like to run light, with less things to carry for speed purposes, but I'm not a professional I run for my enjoyment and comfort. I like to have sufficient drink on me for whenever I need to hydrate, especially as it was my first half-marathon. I had heard that it gets really hot and humid in Siem Reap but it wasn't as bad as I had expected, I didn't even finish my 1 litre drink.
We had a tuk tuk booked to pick us up at around 5am. It was quite funny and exciting to see all the tuk tuks with race participants zooming through the jungle in the dark to get to the starting zone. The ride took around 15 minutes. I used the restrooms at the only restaurant there, there was a long queue of course and I needed to pay $1, or something, I was glad I had come in plenty of time.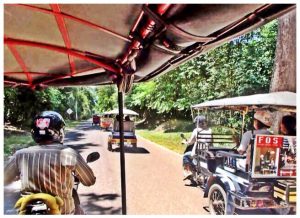 One of the attractions of the race is that it starts before dawn so you witness the sun rising over the incredible ruins. There were only a few hundred participants, so it wasn't crowded and that was really nice, and the first few kilometers were absolutely beautiful. We ran along the road that follow the moats that surround Angkor Wat and pass near the ruins. It was serene and gave a kind of mystical feeling; I didn't even put in my earpiece in the beginning, just to be able to absorb the atmosphere. All I could hear were runner's footsteps and breath. It was absolutely magical.
The second-half of the course was jungle with a few temples dotted around. Eventually I became bored but I kept on running, keeping my pace, non-stop. It was a nice flat road with pretty trees along the way. Local kids were here and there cheering us on, I wished I had brought the whole pack of my (energy gel) gummy bears so I could have given them to the kids. Yes, I don't fuel on energy gels like everyone else, as I don't like the taste, instead I snack on gummy bears! The last 3km was tough, it was getting hot and busy with tourists but I pushed on knowing my poor husband had already waited at the finish area since before dawn.
Cut off time was 3 hours and I completed in 2hrs 33mins. I was exhausted but really happy with my new achievements, amazed that my body could run non-stop for that long.
At the finish line they handed us our medal, a box of local snacks and plenty of drink was available. The whole event was pretty basic but was very well organized. Registering for the race was as straightforward as registering for a local race. Race pack collection was also very smooth. My only disappointment was that we didn't run through the temple sites, which would have been even prettier and more exciting.
The tuk tuk driver had waited for us the whole time. We didn't know how to find him between the hundreds others. We just walked around where they parked until he spotted us.
The race was followed by a much needed massage, then some chilling and more exploring on the Monday and Tuesday before we flew back on the Tuesday afternoon. A flight back on the Monday afternoon would have been ideal but there wasn't one so we had an extra day of relaxing this way. The hotel we stayed at was a tiny, modern, boutique, local hotel with only 7 rooms. It was clean, comfortable, with a good breakfast, good service, good location and a great rate!
By the time I got back to Singapore, I was still hyped and thought I had to run a half marathon in my hometown so I signed up for the Great Eastern Women's 21km Run which was to be held 3 months later. News of that to follow……..