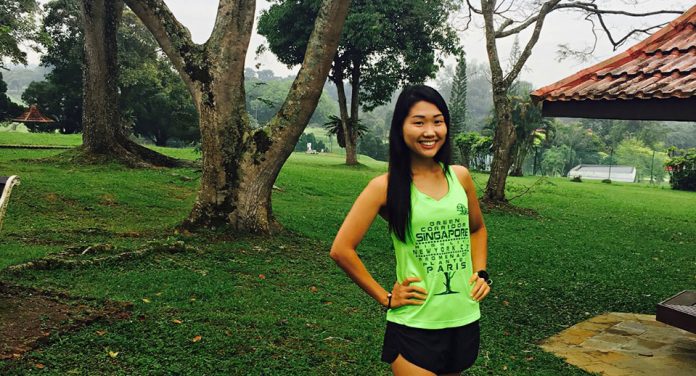 We had a quick chat with Silia, ambassador of CSC Run By The Bay 2016. Check out her video interview and start preparing for the race!
JRL: How will you introduce yourself to Singapore running community? When did you first pick up running and what inspired you to do so?
SP: I am Silia Puah, mother of two boys. I have been active in sports since my school days and took part in a few runs until my pregnancy. I picked up running again after my two sons are more independent because I know that running gives me the strength to look after the two young boys. I have taken part in many races like Sundown marathon, Army half marathon, race against cancer, shape run, 2XU, standard chatered marathon and many more.
I like running because of a few reasons:
(1) it helps me to destress especially after a long tough day.
(2) sweating it out always makes me feel a lot calmer
(3) running clears my mind and gives me new ideas. Perhaps it's the work of endorphins.
JRL: One reason why runners should join CSC RUN BY THE BAY 2016?
SP: Apart from seeing runners coming together to exercise and stay fit, the CSC run is special. It is a powerful feeling when you realise that the runners are also united by the call to serve the country through their ministries. These are just some representatives of the people who form the backbone of Singapore's success.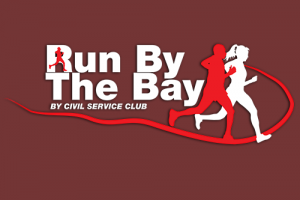 JRL: One advice for aspiring runners?
SP: If u are hesitant – just 3 steps:
Just sign up. Go ahead and take the first step towards feeling like a winner and that sense of accomplishment.
Just Show up – u will be tempted not to when u have butterflies in your tummy so Just show up.
Just find some way of crossing the finishing line – run, jog, walk.. Whatever it takes. It will be a start of a new you.
JRL: What is your mantra for when the going gets tough in a race?
SP: When I like giving up in a race, I fill my mind with positive thoughts and the feeling of accomplishment after i finish the race. I will persevere and press on to achieve my final objective. I hope in some ways, I can be an inspiration to my sons.
Running is both an individual sport as well as people bonding activity. Through running, my family has come together to run in some races and it's nice to see us supporting one another along the way. During races, you will also see strangers cheering you on and celebrating when you cross the finishing line. It's such a joyful feeling.
I made some friends with the same passion for running from the Yishun Safra running club and they were very inspiring
JRL: Finish this sentence: Running is…
SP: Running is good for you, so Just Run Lah!
---
CSC Run By The Bay 2016

CSC Run By The Bay is back for 2016 and is going to be bigger and more exciting! Organised in conjunction with the "National Week of Sports", the event will be held on Sunday, 31 July 2016 at the The Float @ Marina Bay.
This year's CSC Run will include a 21km run, 10km run, 5km fun run and a new category — 21km Ekiden. The routes along the Marina Bay promenade, passing by Gardens By The Bay, will give runners a breath-taking view of Singapore's scenic waterfront.
Save with JustRunLah!
Enjoy S$5,00 OFF when you are registering for 21KM Individual open, 10KM Individual open or 5KM individual open. Use code CSCIJRL during checkout to claim to discount.
For more discount codes, download our free app for iOS / Android here: justracelah.com