This being my first venture overseas for a running event, decided to do a photo journal review of the whole trip instead.
Pre Race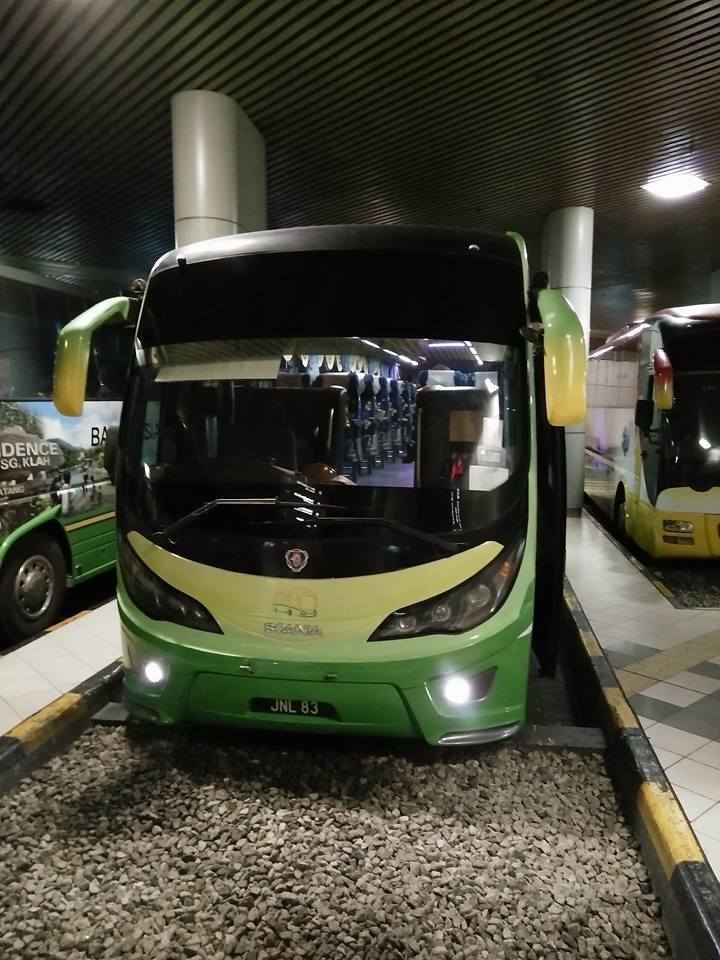 Our Malaysian coach. Smooth ride, comfortable seats.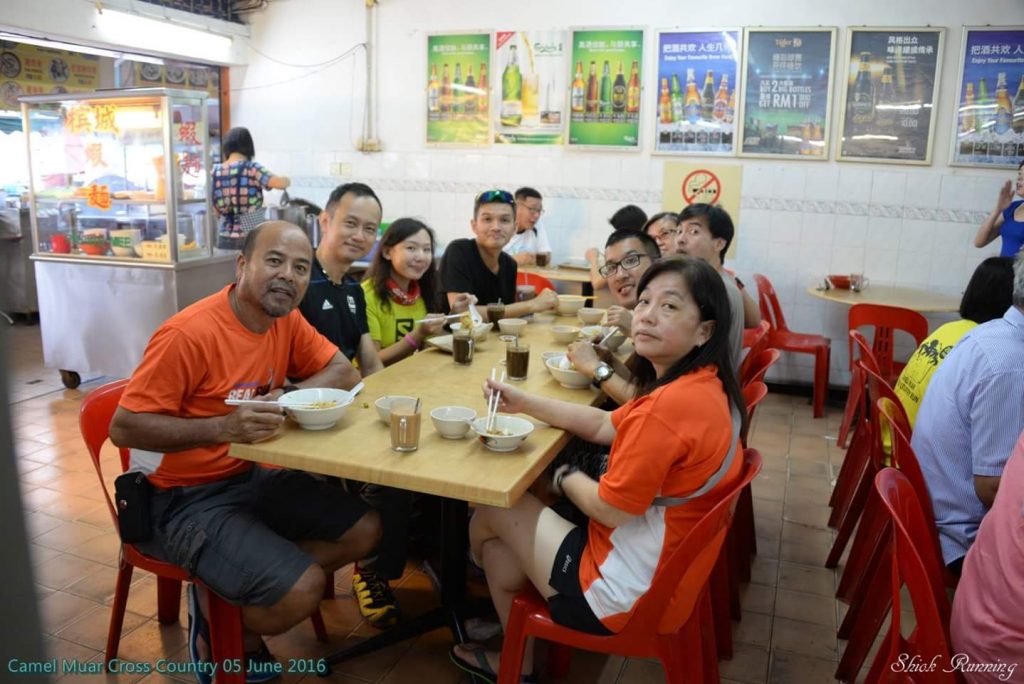 Breakfast stop. Photo: Running Shiok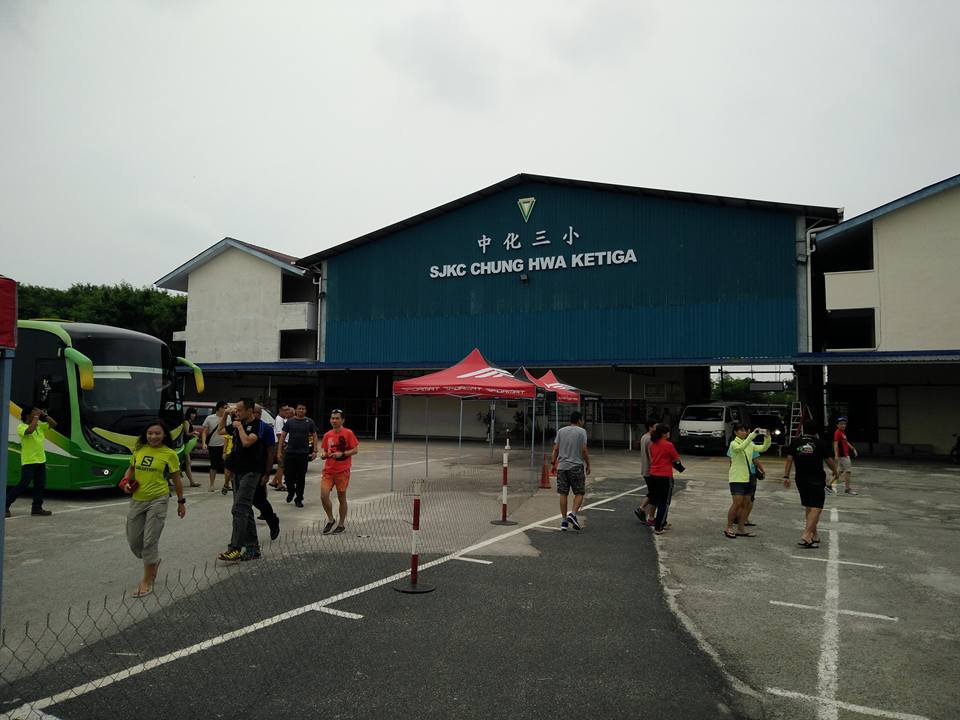 REPC Site, which is also going to be the event site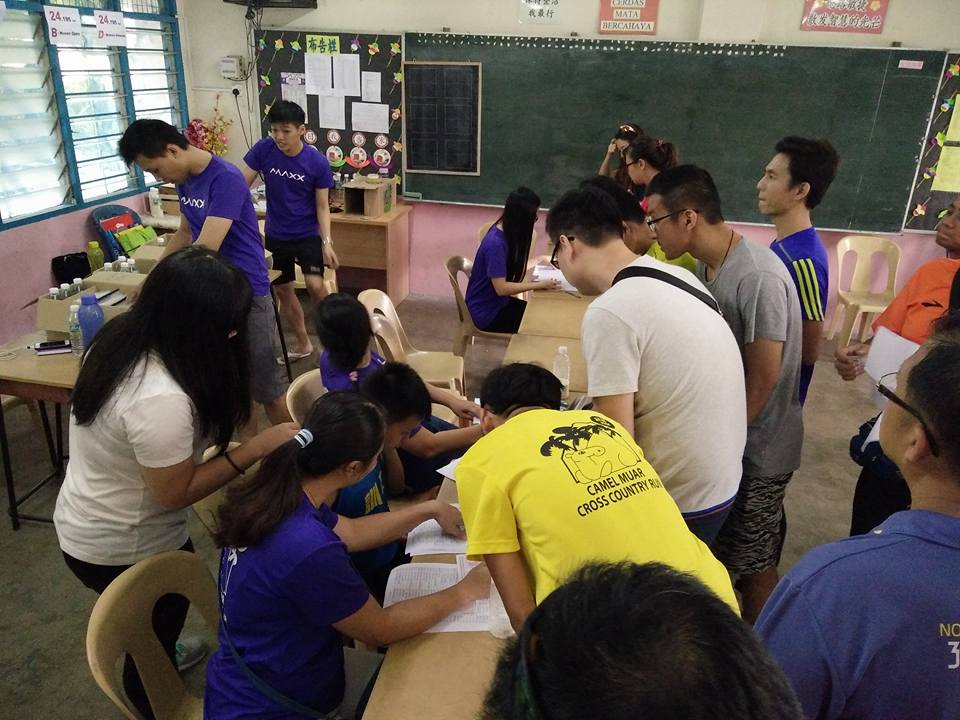 Collection of BIB and Tee, done in a classroom, was smooth and fast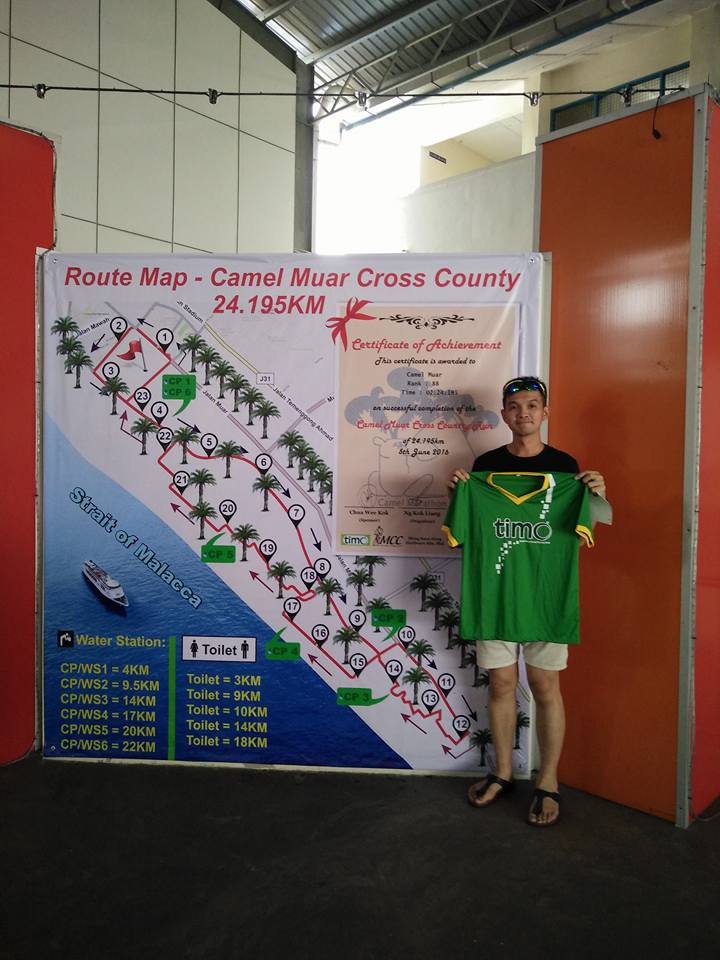 Route Map and me with event tee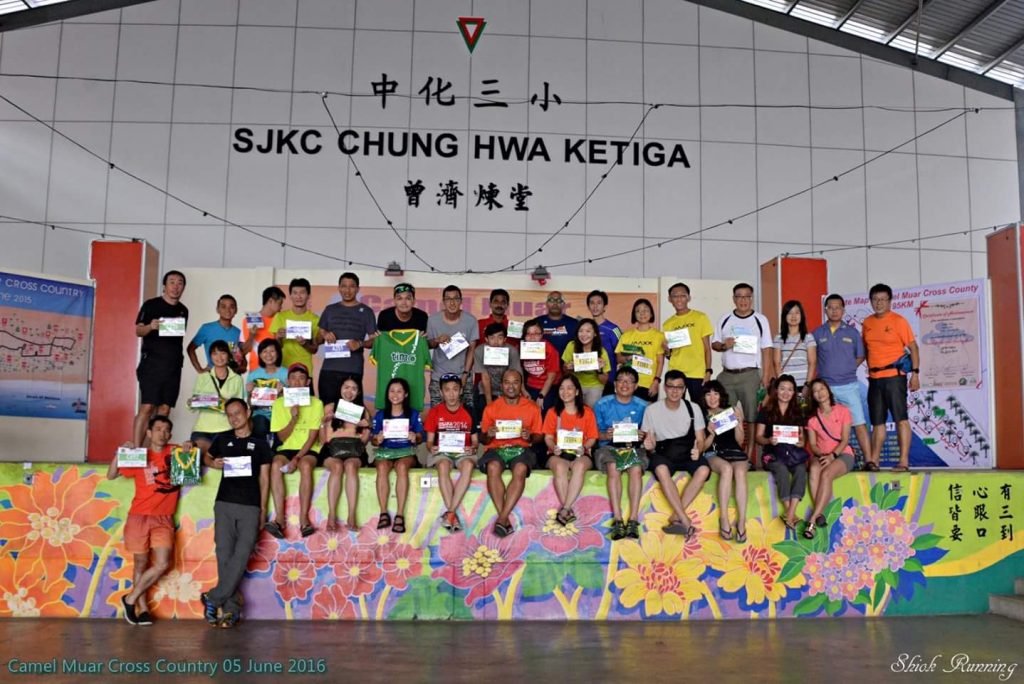 Group shot! Photo: Running Shiok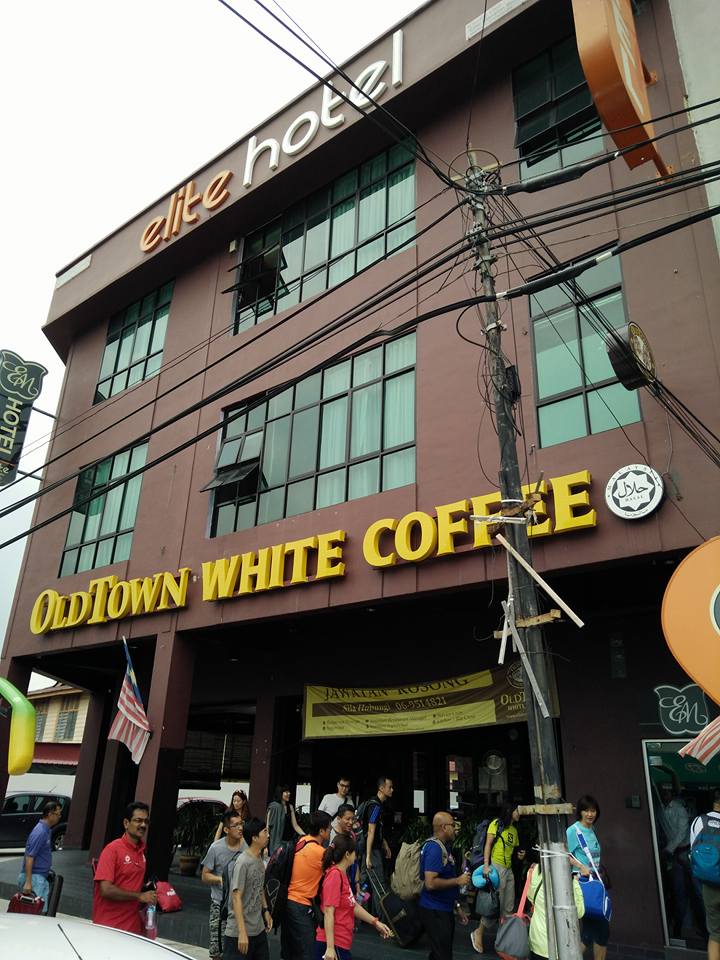 Still find it amusing that we as runners stayed in a hotel aptly named; elite hotel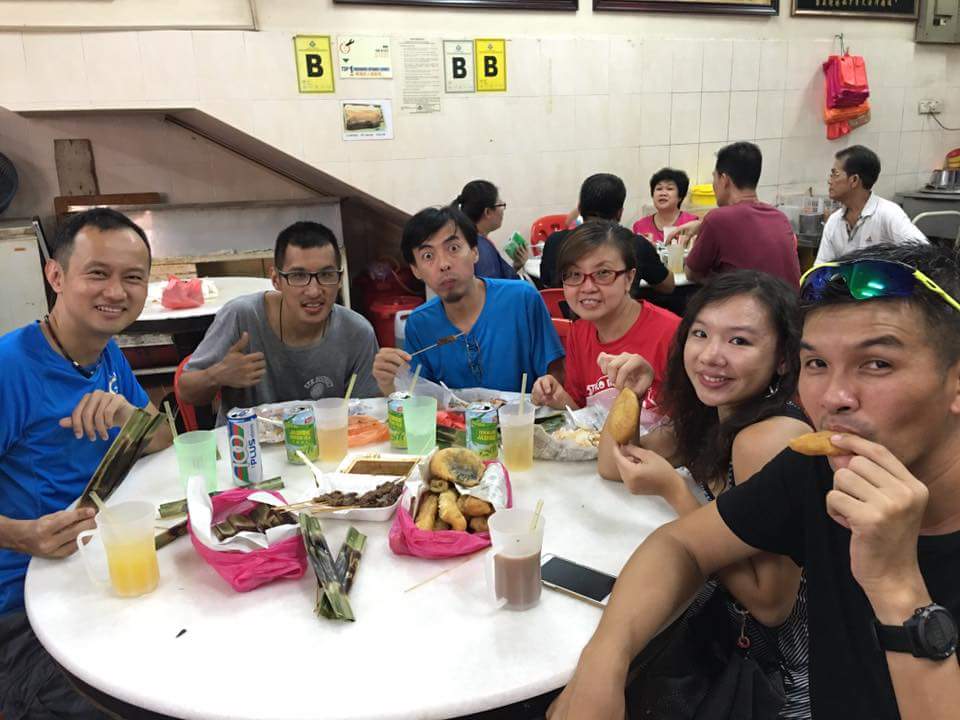 Different type of carbo loading during dinner. Photo: Cora
Race Day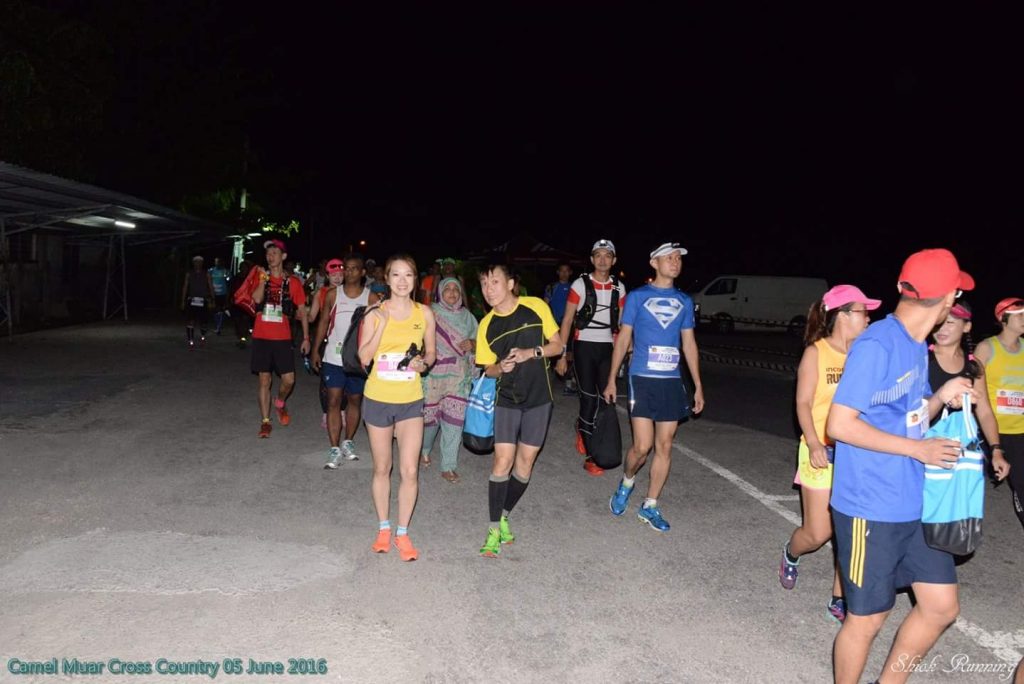 Arrival at event site at 0500hrs. Photo: Running Shiok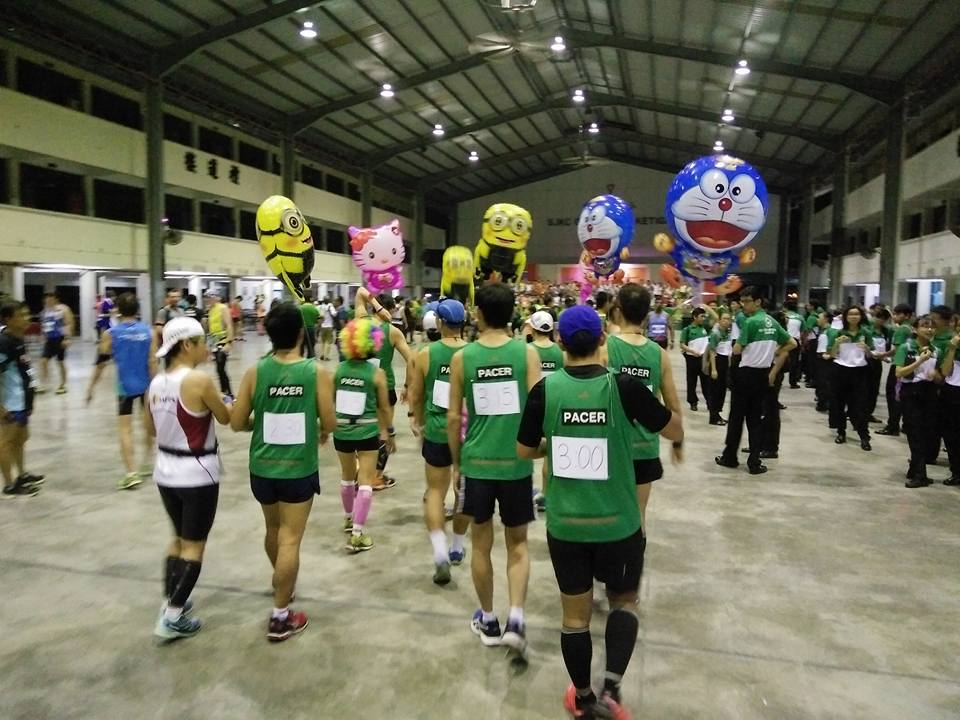 You know this is a fun event the moment you see that these are pacer balloons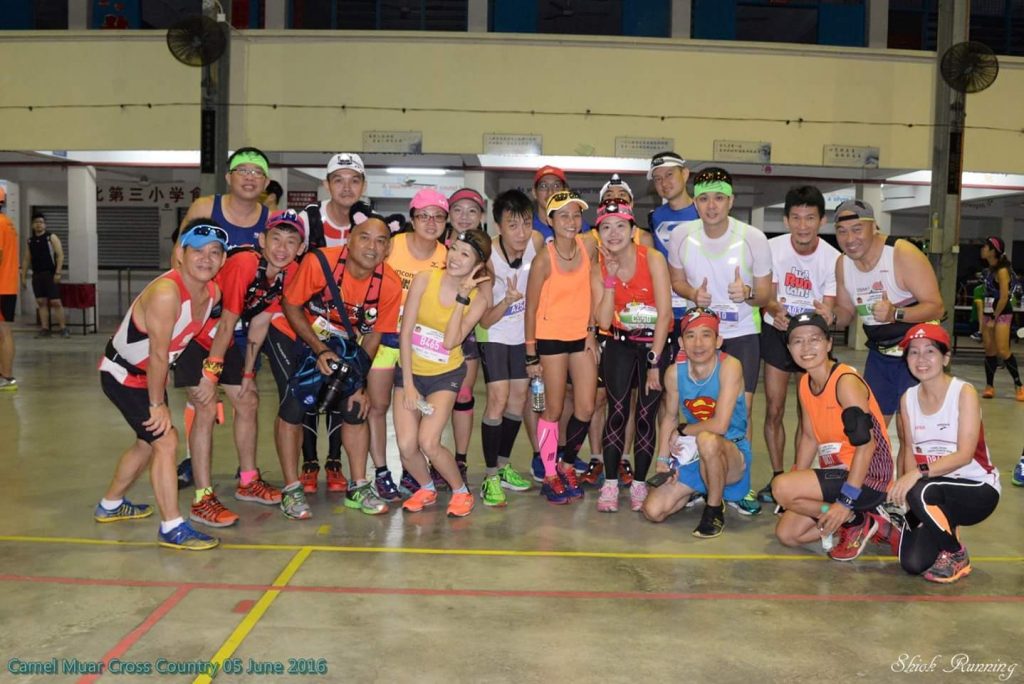 Groupie before flag off. Photo: Running Shiok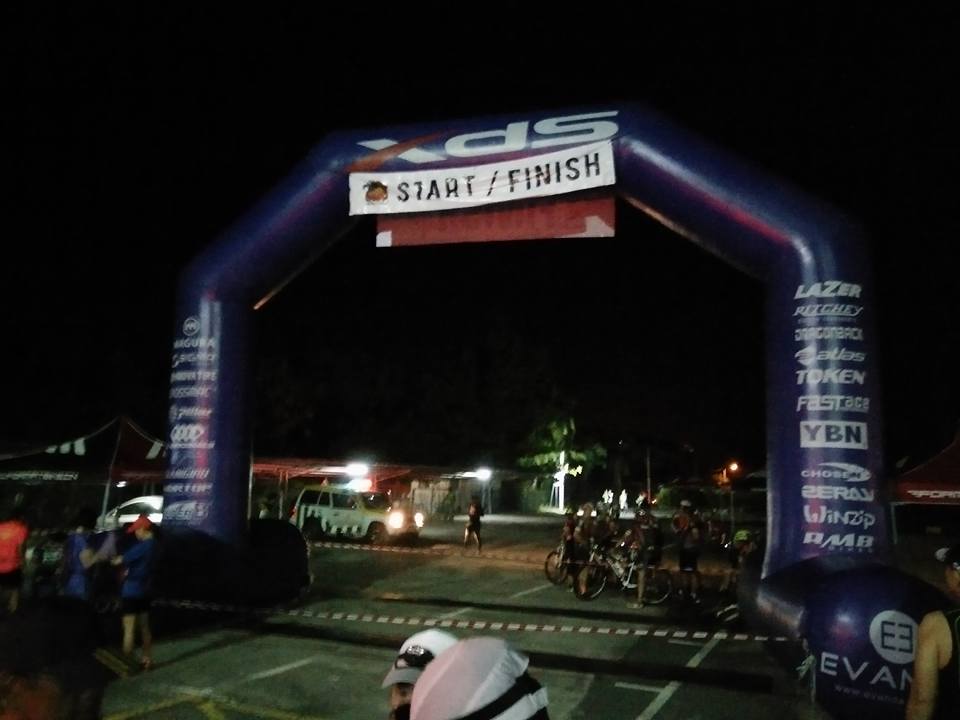 Start/Finish Line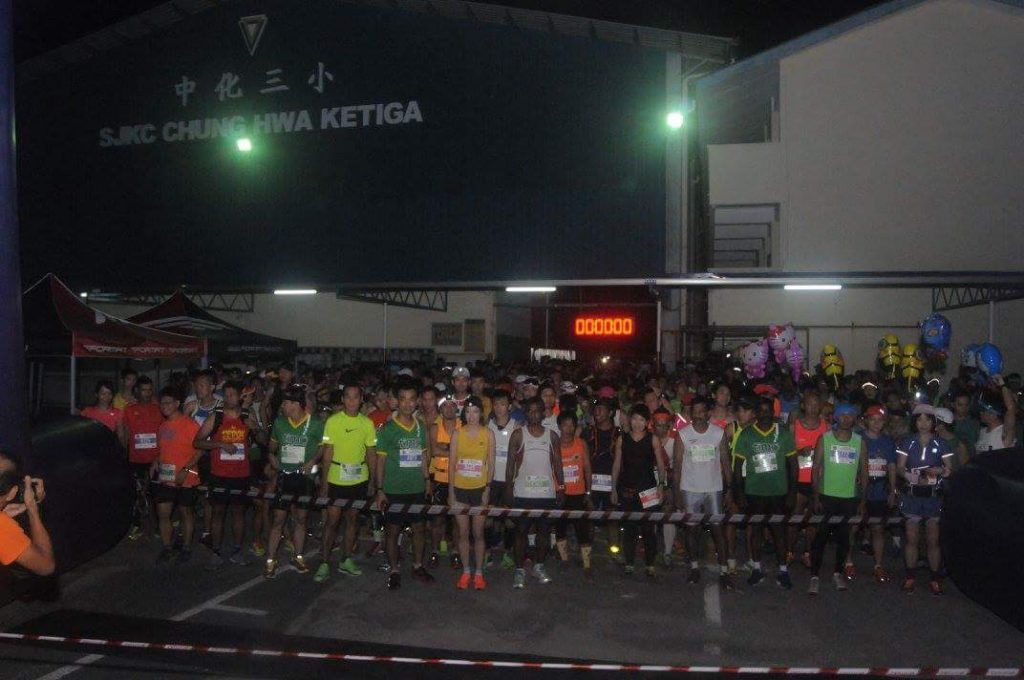 All ready! Photo: Neo Image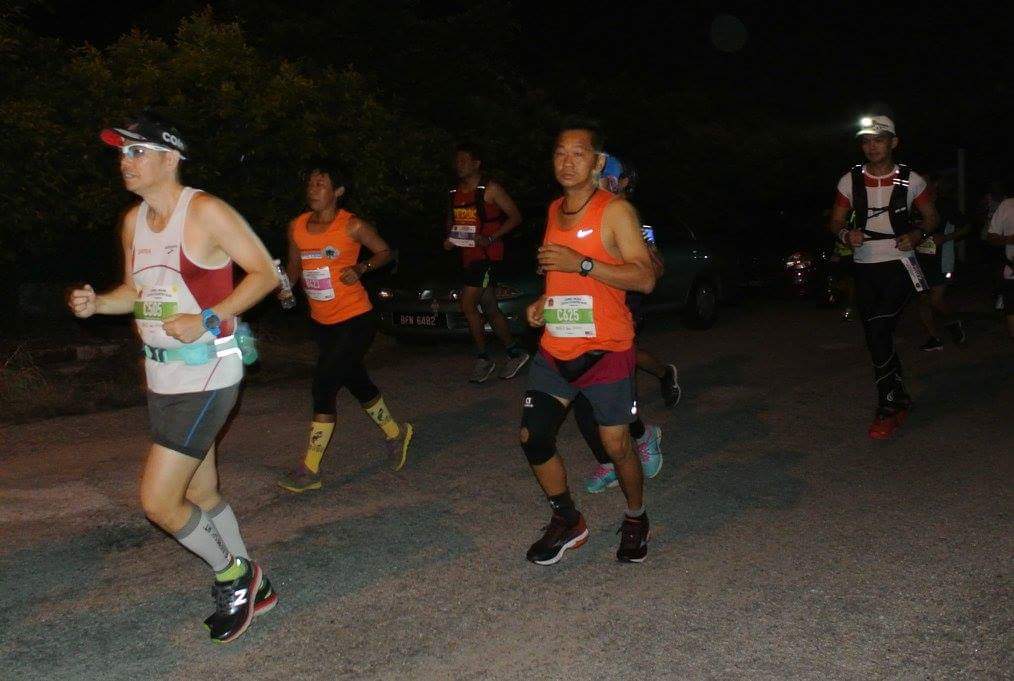 Though headlamp was listed as mandatory, some runners opted not to wear it. But I did.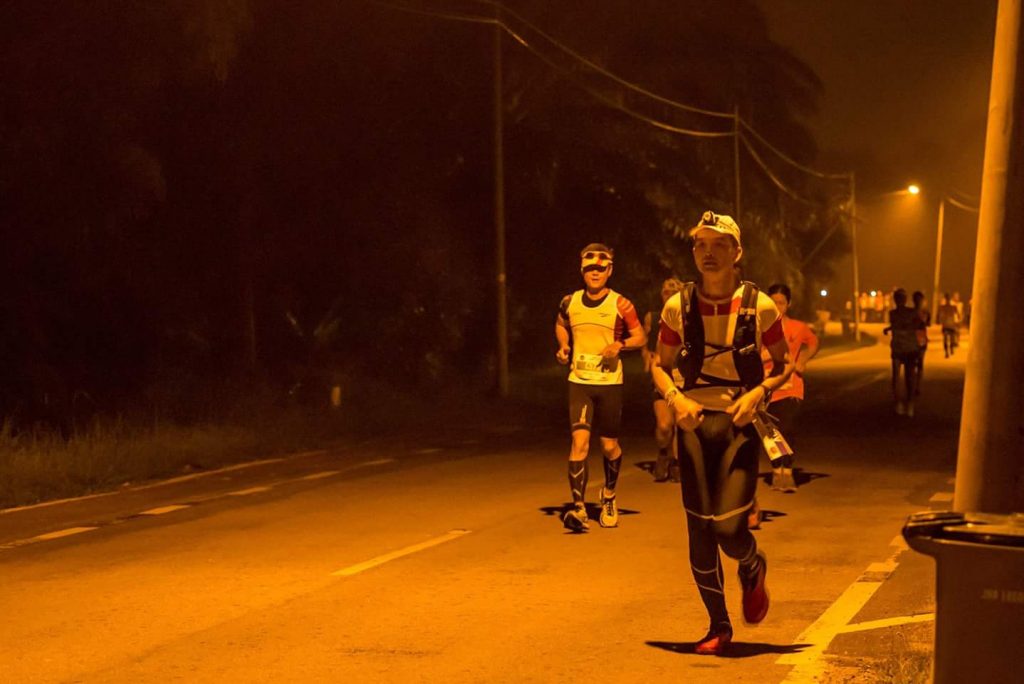 Running in rural areas does gives me the Zen like feel of the surrounding. Photo: Moving Aperture
The wonderful volunteers who gamely posed with me whenever I shouted "Take Photo!" upon reaching the various CPs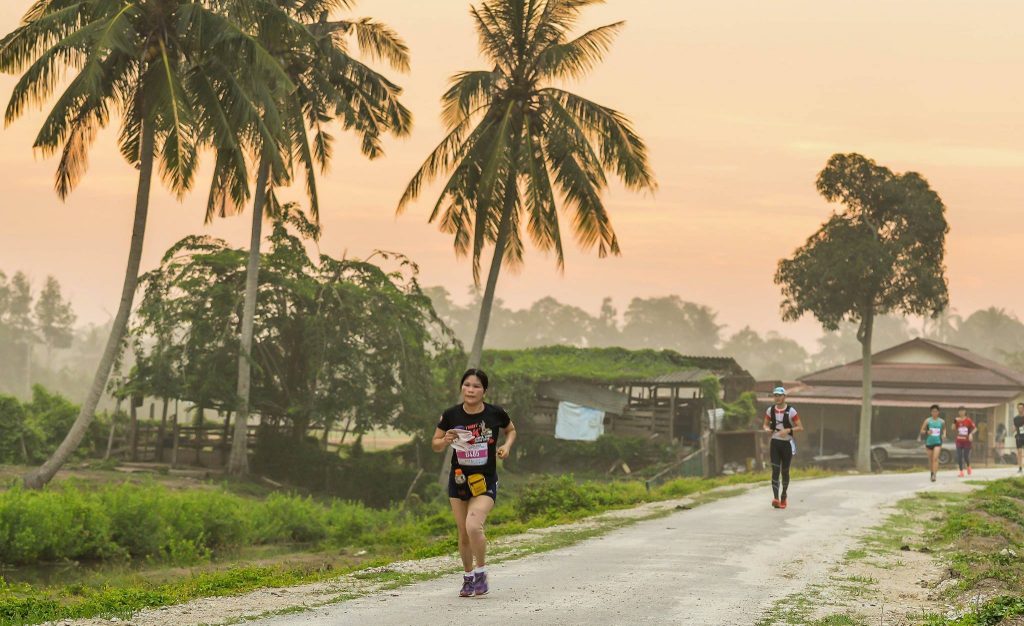 Photo: Moving Aperture
These are what we get for running here; the morning sun, wonderful sceneries, smell of nature (some dungs included in the package ;)), horses and cows
2 thumbs up! Photo: Neo Image
Post Race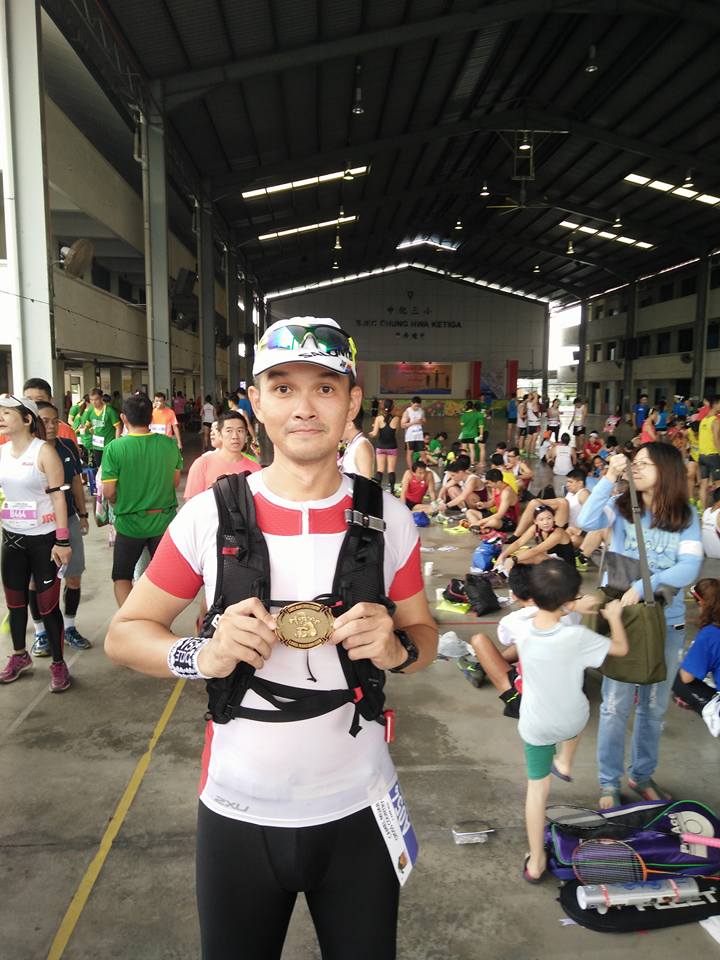 With my well deserved medal belt buckle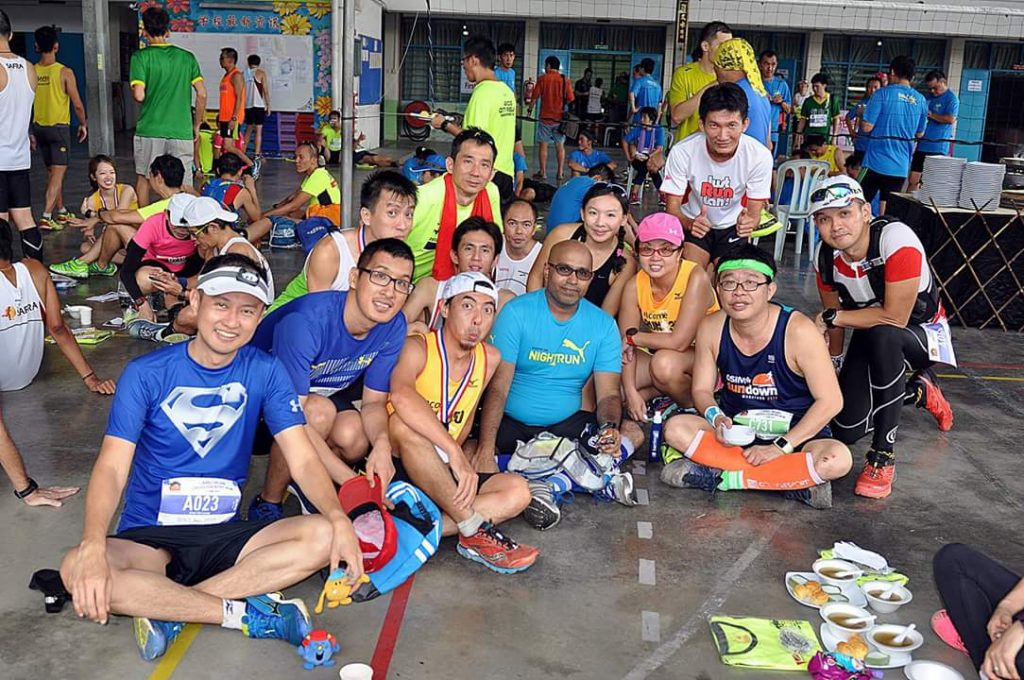 Post run groupie. Photo: Kim Lai
The food spread awaiting after the finishing line; local delights, fruits, ice kachang and the famous Muar Otaks!
The various category winners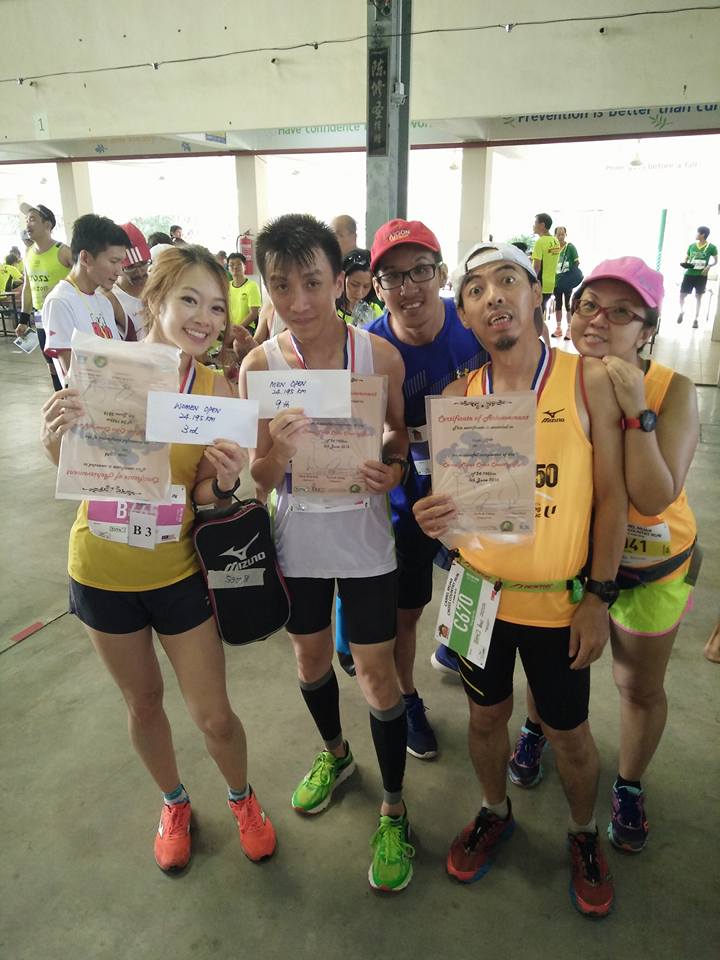 5 of us from our group are podium winners with 3 of them here. Congratulations!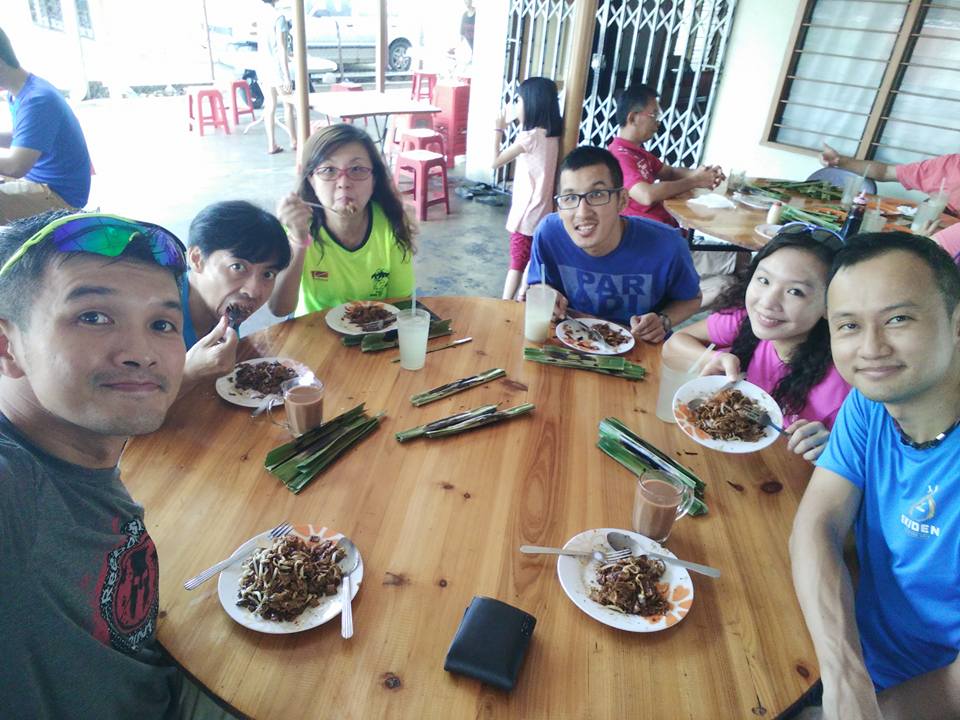 Carbo reload!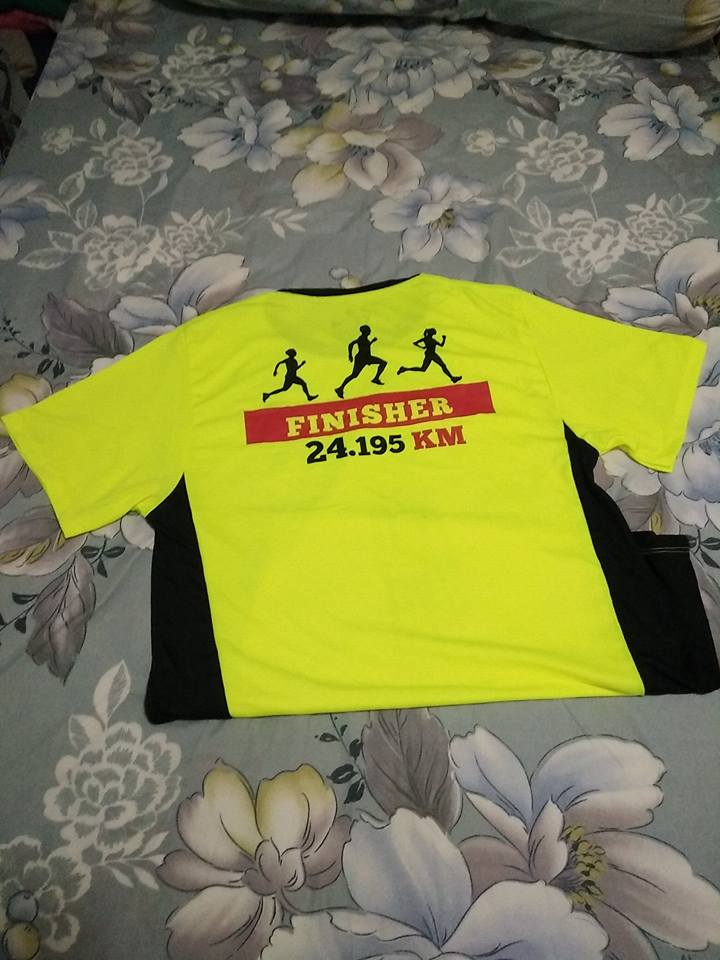 Finisher tee for 24.195km finishers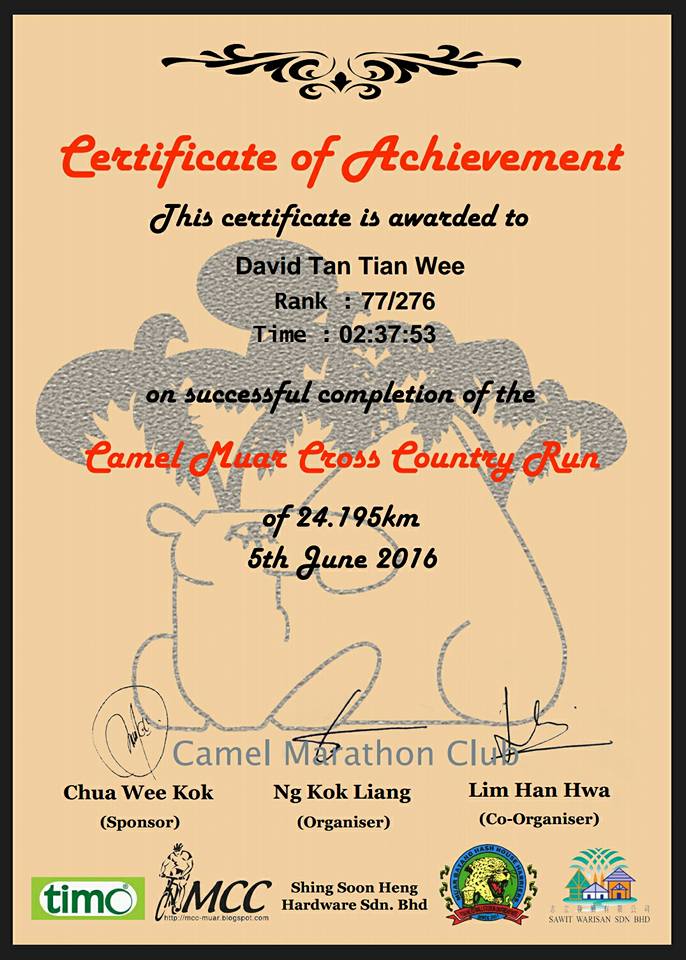 E-certs for all participants
After thoughts
Having heard positive reviews from friends who ran the previous editions and having seen videos of them myself, this run did not disappoint.
Most of those in our group signed up for the 24.195km category and there was also a 10km fun run category for those who find 24.195km a little too challenging. Got to know it was 22km last year and 21km the year before that. So the distance may change year to year.
The journey itself took around 5hrs or so. This was mainly attributed to a major accident along the expressway thus causing a huge jam. If not the usual journey should take around 3hrs or so as I understand from a friend who joined us in the afternoon after making his own way up.
Racepack collecting was trouble-free and the organiser even put up a huge directional banner by the road leading into the school in case we missed the turn in.
Once race started at 0530hrs, volunteers from St John's Ambulance can be seen along the route every 1 or 2 km, not just at CPs, and some of them seem to be students also. Kudos to them for being there so early for us. Volunteers at the various CPs were very enthusiastic and drinks were all ready for us with many of them standing by the road side eager to hand us our drinks.
As I was not one of the leading packs, I did not encounter any problems with finding my way as there were always somebody in front. However once we enter the vegetation around the 10-11km mark, the route wasn't so clear anymore as the site was still dark. But this is also where the supposedly mandatory headlamps came into play. Though it was listed as a mandatory item, the rule wasn't enforced thus many runners chose not to wear one and so, once they entered the vegetation, I can see they had trouble making out the route. With my headlamp on I had no such trouble so I just followed the directional signs and light sticks placed on the ground and came through the vegetation with nary any problems. So, moral of the story; follow instructions as they are for your own safety and well being.
The route itself was very scenic as we ran through the country side and villages. Being raised in urban Singapore since young, I have never experience such rustic surroundings and I really enjoyed what I saw along the way. Terrain was not tough with barely any elevation though the stretch with the granites/stones might be a little uncomfortable for some. Estimated distance we spent in the vegetation maybe was around 3-5km max. Rest of the route were on roads or dirt paths. We also had to keep a lookout on where we land our foot as there were a number of 'landmines' in the form of horse/cow dungs along the way but hey, this is a country side run!
CPs were clearly marked out on the race route map and I must say it was pretty accurate. Even the location of toilets were also identified on the route map so I would advise take a look ladies, as you never know when you might wanna visit the loo in the midst of the run. Guys, well, are easier to settle, if you get what I mean.
Post race at the school was very cosy. Snack buffet spreads were laid out with fruits aplenty. Each runner was also entitled to 1 serving of Ice Kachang and 2 Muar reknowned Otaks (they marked on our BIBs once we collected). A little blemish would be the toilets running out of water. Being in a rural area, their water supply are from water tanks. So I guess once we depleted the water tank, that was when the taps went dry. So sometimes we really took water coming out of taps for granted. We just hang around until the prize presentation ceremony. I was a tad surprised when majority of the winners are from Singapore since this was a Malaysia running event afterall. Guess we have a lot of enthusiastic runners here who made the trip up. (estimated about 4-5 bus loads from Singapore).
During the racepack collection some of us heard from the volunteers that this year's event might be the last ever as the organiser wanted to take a break. If it really is, I feel it would be such a pity as urban folks like me really could do with such scenic and wonderfully executed event away from the concrete jungle.
Recommendation: Yes
If the event does return next year, go for it if for nothing but just to experience the country feel to running. Who says runs can only be done on tar roads?
I would personally like to say thanks to the event organiser, Mr Camel Muar and his team for making this run possible. Also to Jaime who coordinated the various logistics for our group despite having to run herself. Running Shiok, Kim Lai, David, Running Shots – Epalite, Neo Image, Run and Explore, Moving Aperture and Alvin Tew, thank you for the wonderfully taken photos. And to all my running mates, thank you for making this event such an enjoyable one.