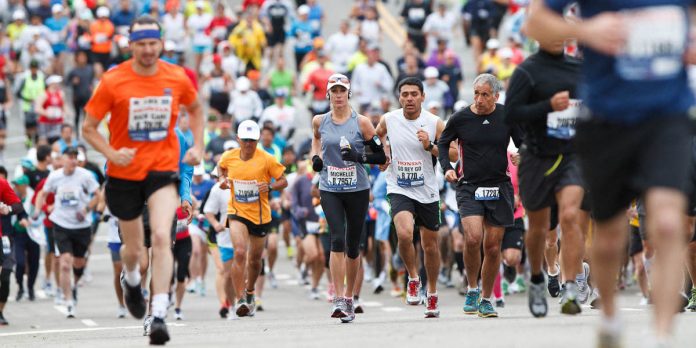 The sports industry has been growing the past decade. This also means that there are more innovations to our sports gear, nutrition, and the technology to help with our fitness demands.
For energy replenishment, we have a variety of choices. We can choose from energy gels, energy bars, and sports drinks. But now, there is a better way for you to tap into this energy during your workout – by using the +NRG Energy Patch.
Instant
While many of us consume glycogen for energy during workouts, we did not realize that in order for the glycogen to be effective, it must first be digested, to make its way through our body, and then to be absorbed by our muscles. In comparison with other energy replenishments, the patch provides an instant and controlled release of ingredients. This gives you an instant energy boost within minutes.
Safe
The 'Positive Energy' patch (+NRG) is loaded with organic vitamins, minerals and antioxidants. There are no caffeine and sugar – which means you can expect to have no jitters and no crashing. It is perfectly safe for you to use on race days, and you do not have to worry about GI problems too.
Effective
The minute the patch is applied, your body-heat activates the time-release function of the formula, while the patch's membrane controls and steadies the release time. Within minutes of applying the patch you can feel the vitamins and minerals starting to work, giving you the ability to perform at your maximum potential without any negative side effects.
Last For 6 Hours
The patch can be applied easily to your skin, and is water resistant. It provides all natural energy via 17 vitamins and minerals delivered in a sustained manner for up to 6 hours. You can put it on for your long distance runs or high intensity workouts – the +NRG will provide you with the energy boost you need to reach your goals.
Here is a review by a fellow runner Janice:
+NRG Energy Patch
+NRG is a best-seller in the U.S., and is suitable for sports performance, studying, working, and even fatigue relief. It also can be used to give yourself that energy boost to stay alert. You may get yours online at http://www.nrgpatch.com.sg/, or purchase it from various outlets.