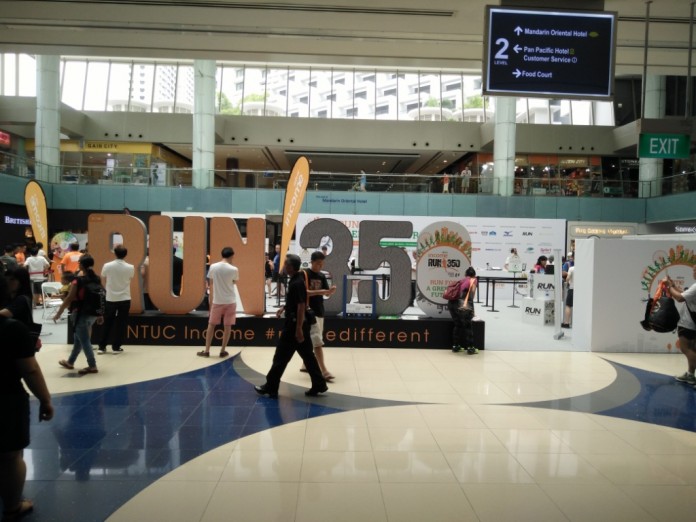 Race pack collection was held over a 3 days period at Marina Square. This being a green run there were a couple of 'Green' activities for us to take part in.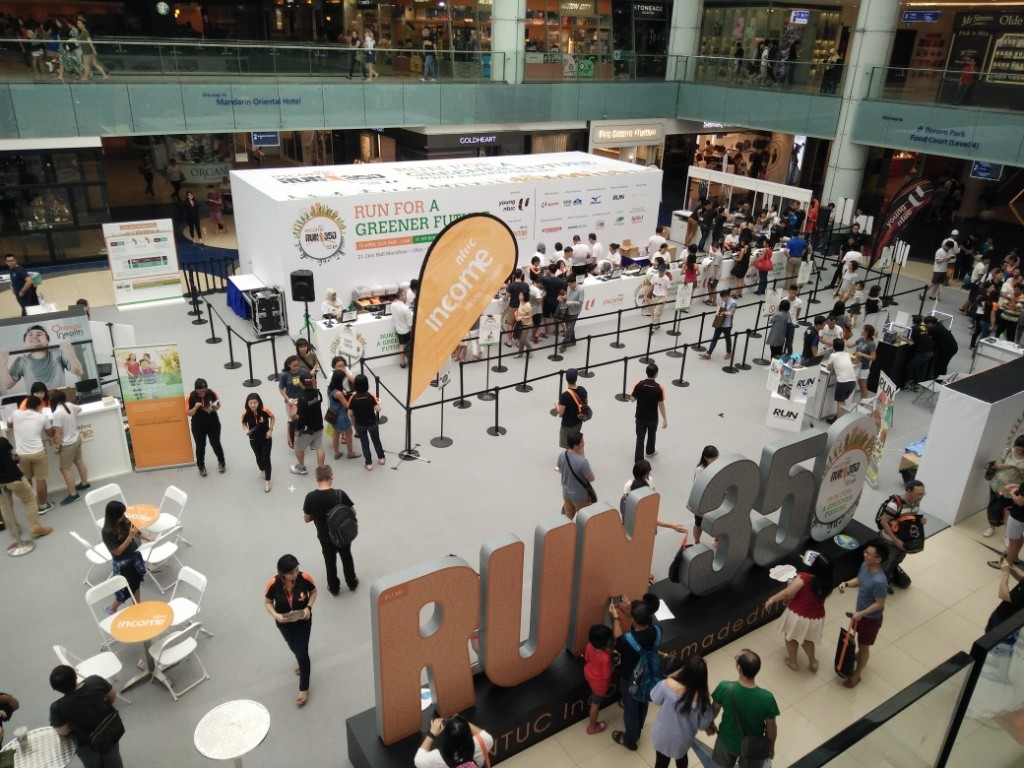 REPC Site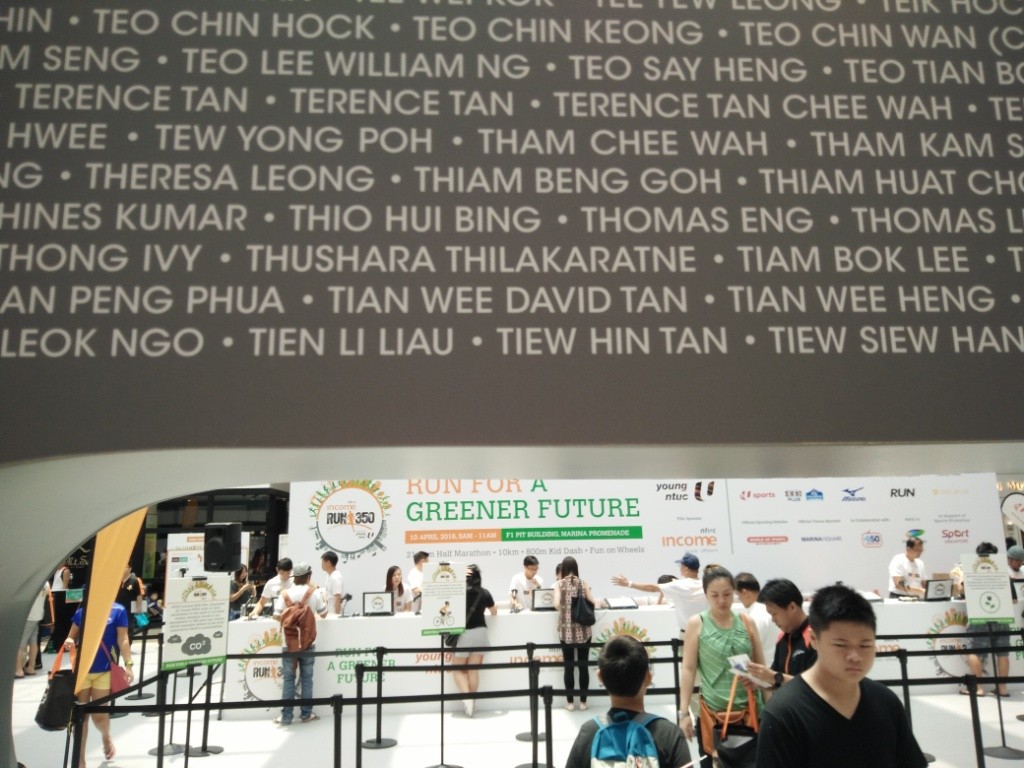 Found myself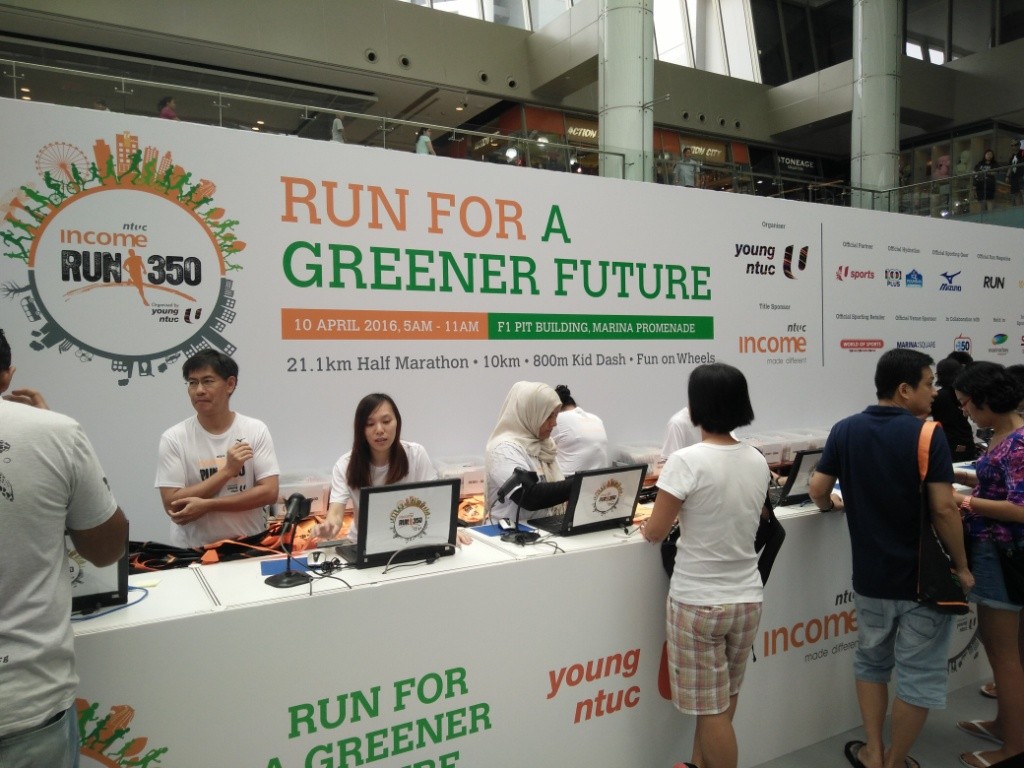 Collection was fast and smooth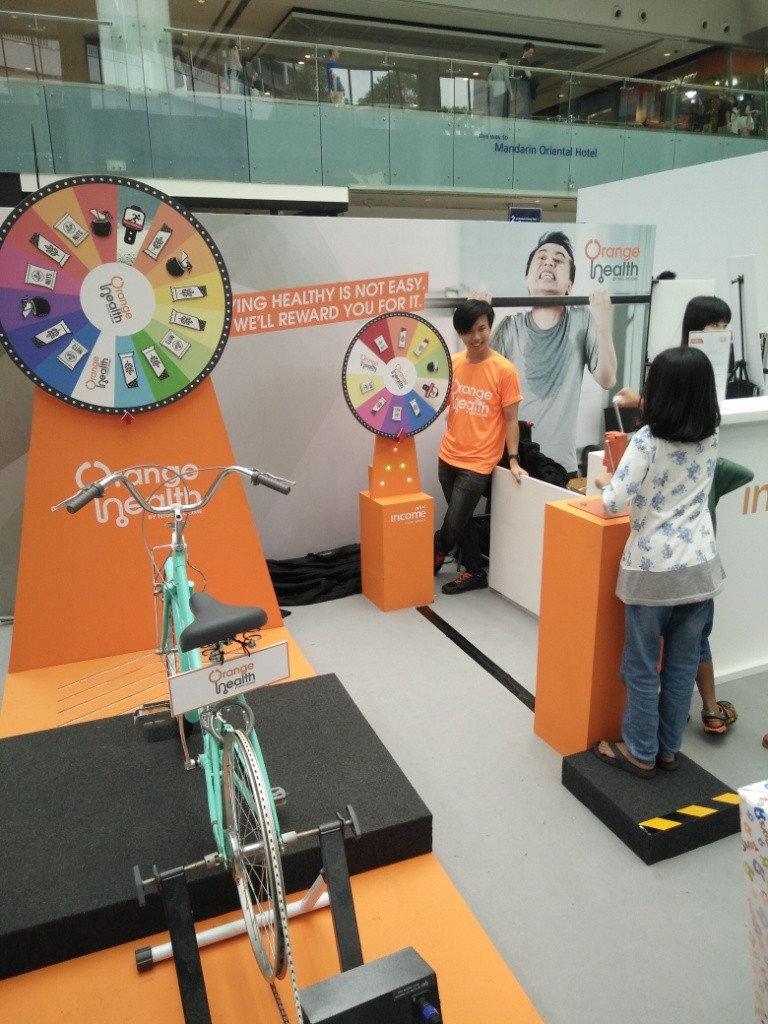 One of the Green activities: Pedal & Win. We can either cycle or hand-cycle the wheel to a certain energy level on the wheels to win a prize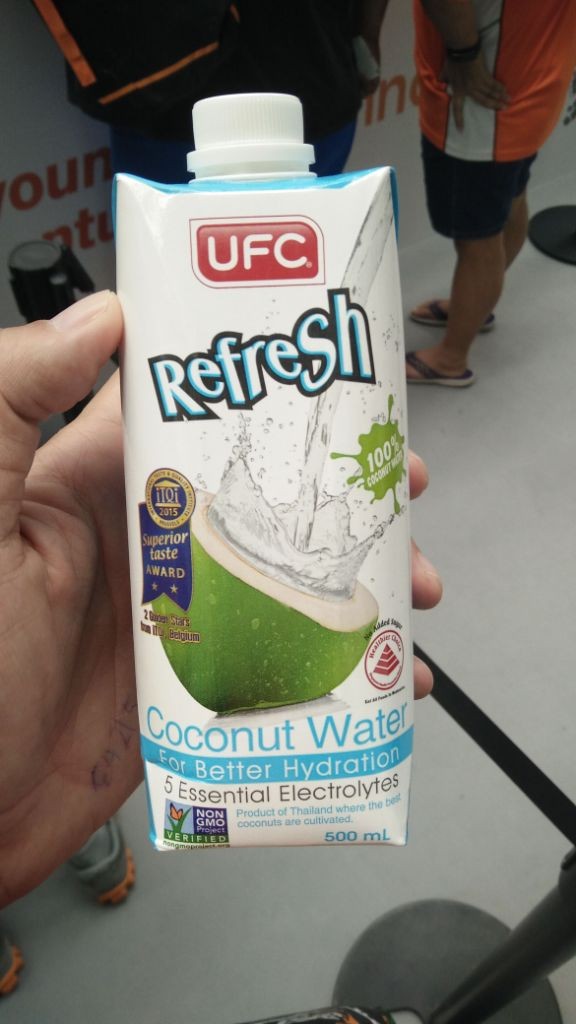 My prize from Pedal & Win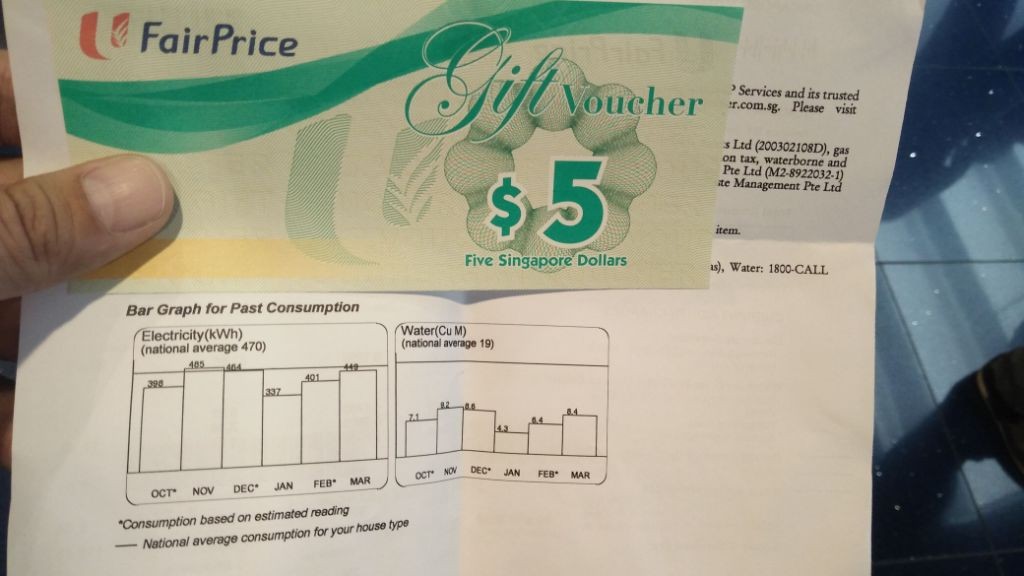 Claimed my $5 NTUC Voucher for fulfilling the Utility Challenge requirement of maintaining my usage below the national average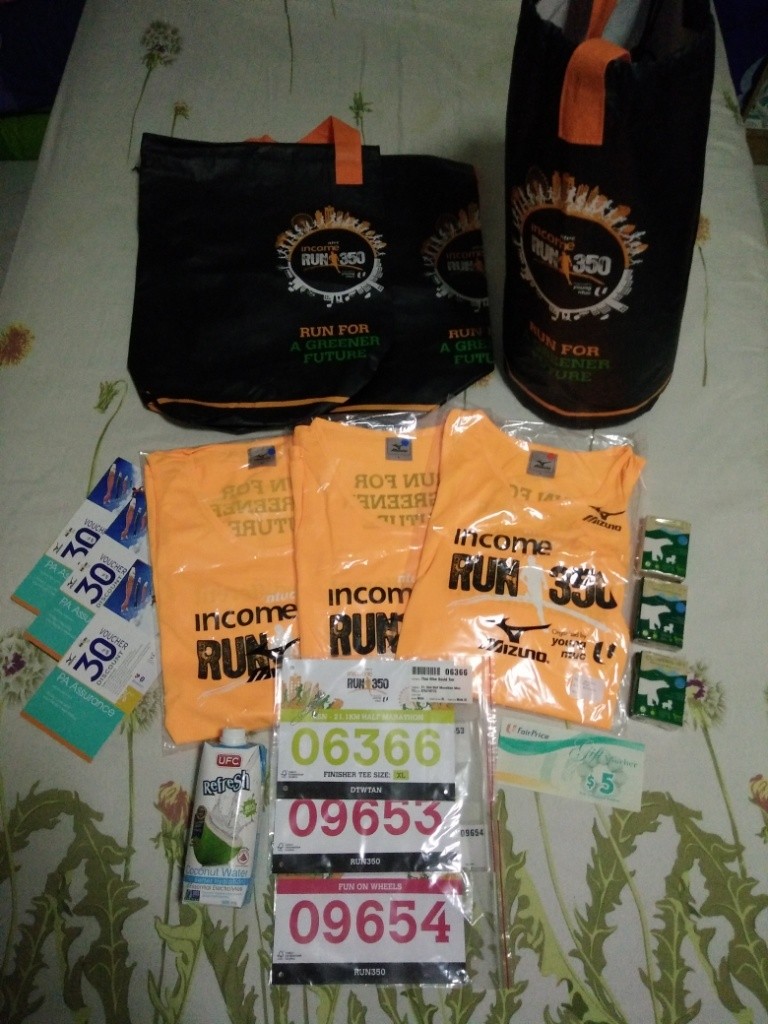 As I have won 2 slots for Fun on Wheels as well, I have 3 race packs. Must say the bag itself is rather unique, much different from the usual drawstrings
Come race day, I was there pretty early at 0320hrs when the flag off for my 21.095km was at 0500hrs.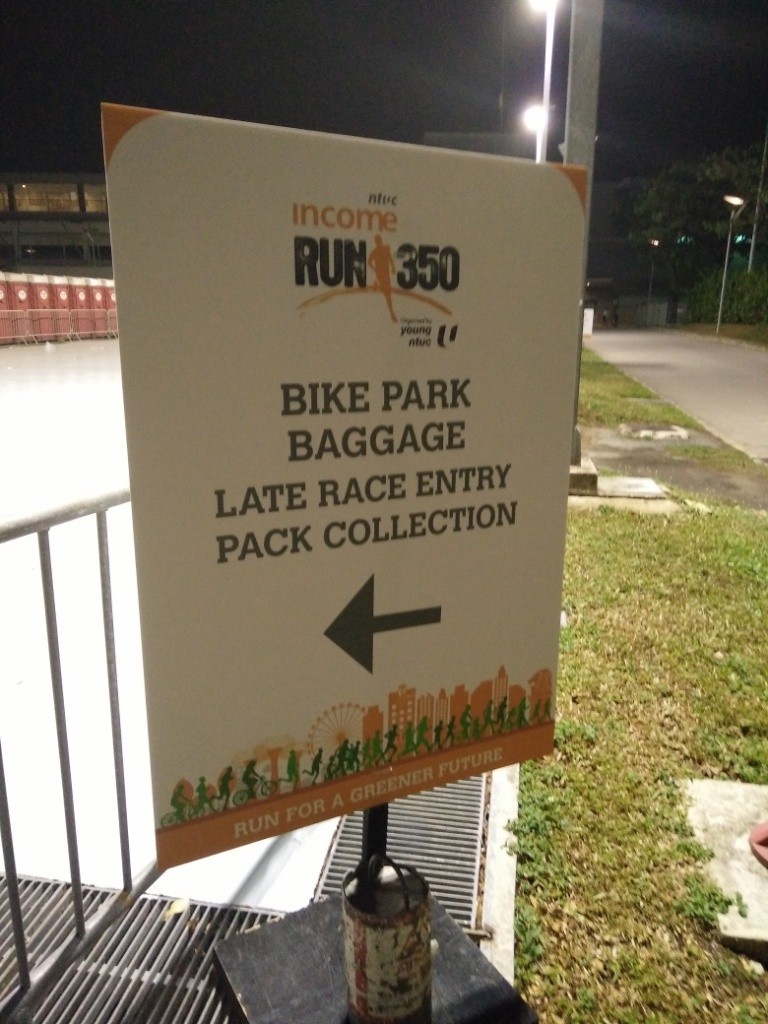 Sign that points to practically everything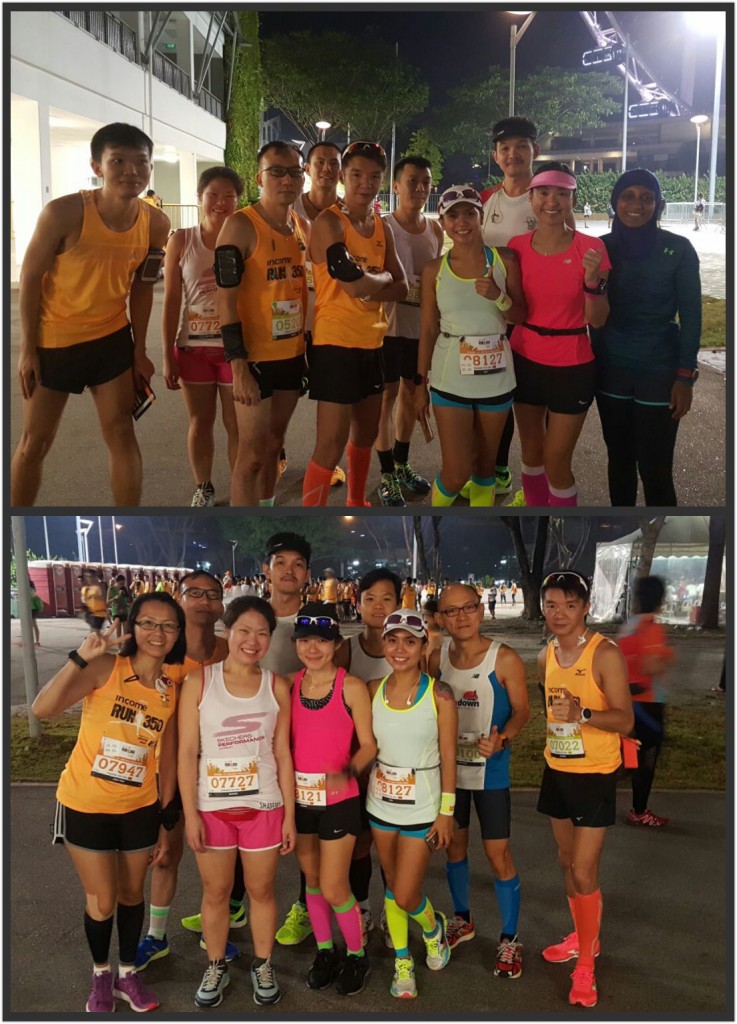 Pre-race ritual: Photos
Moments before the flag off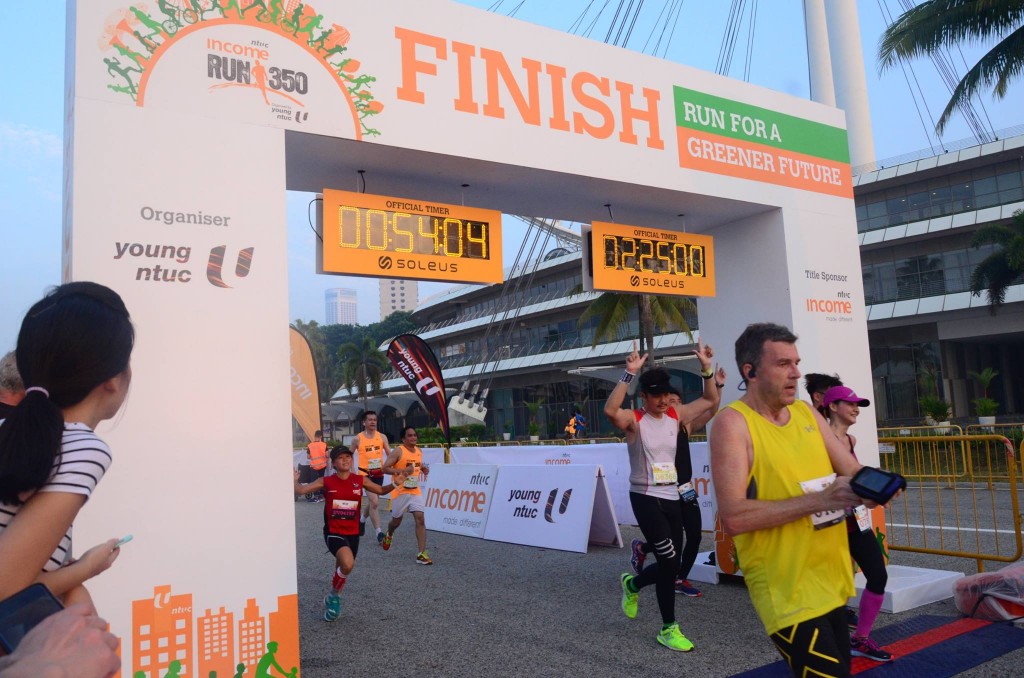 Me past the finishing line! Unofficial Time: 2.24.58. Photo Credit: While You Run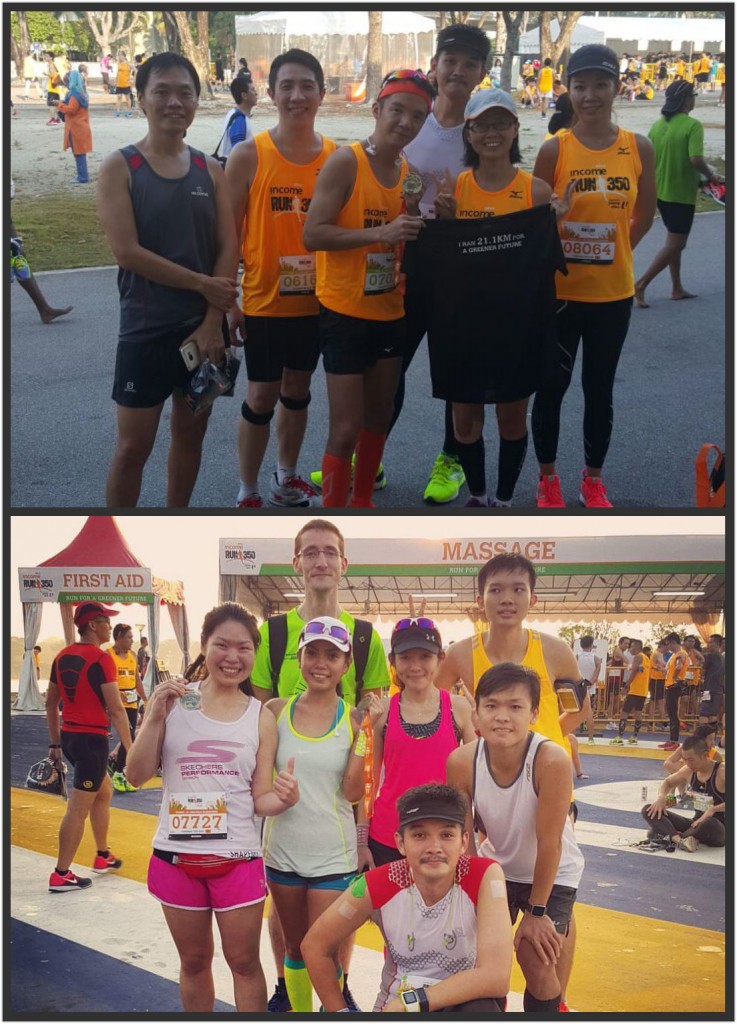 Post-run Ritual: More photos!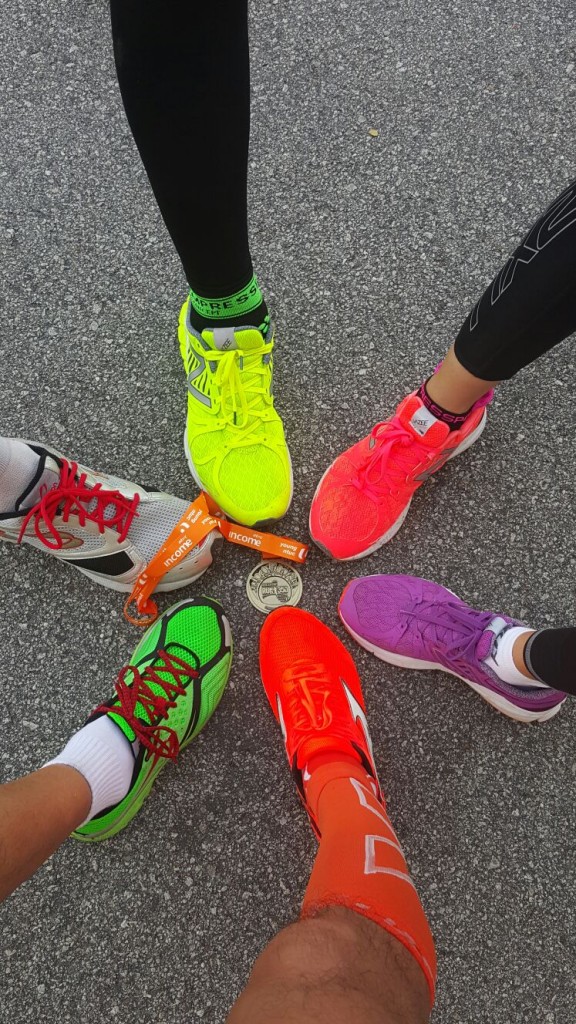 Fun shot! 3 New Balance, 2 Newton and 1 Mizuno = 6 Half Marathoners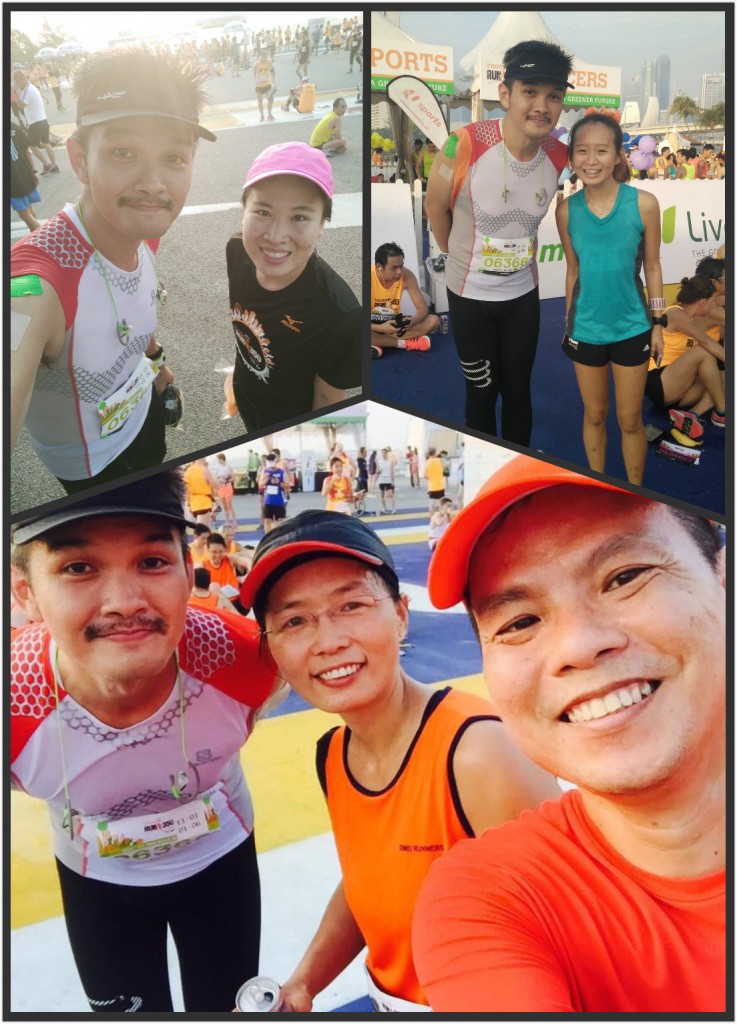 Met some new friends from IG and FB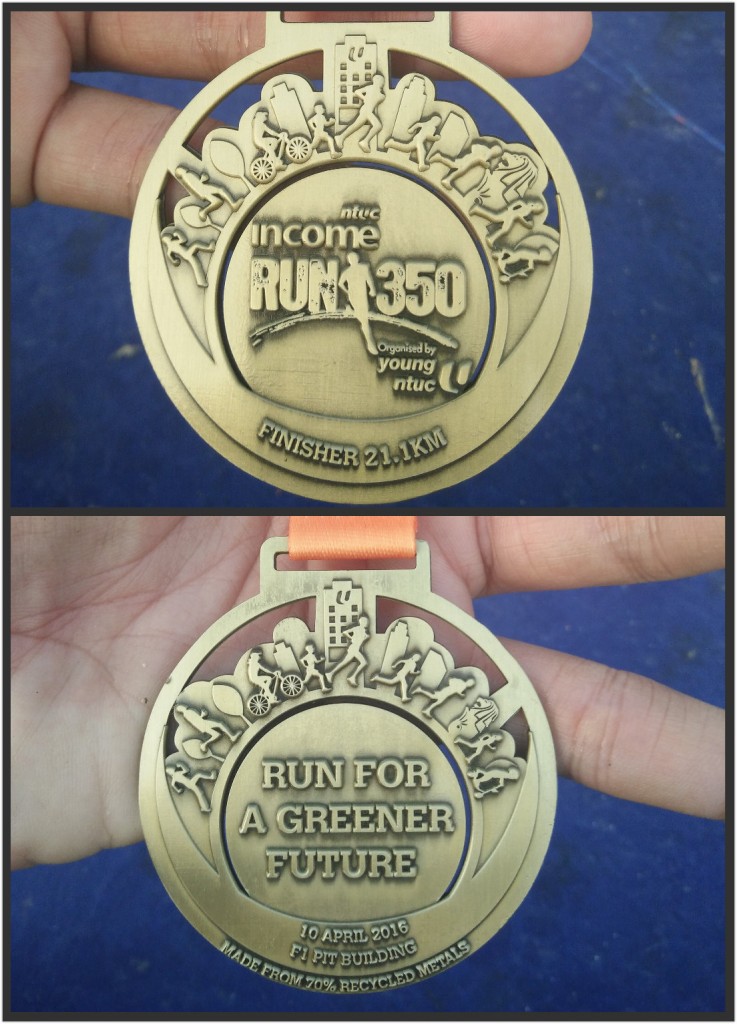 What I get for 2hrs 24mins of sweat
After thoughts
Having missed the other run the previous week due to dengue, I couldn't wait to get this going despite only being given the all clear 4 days prior. Crawl if I must, but run I shall go.
Baggage deposit and collection were smooth and fast, no long queues or problems seen.
There were 2 areas of Portaloos; 1 near the baggage area and 1 near the eco village, so queue time was not overly long. However the area near the eco village was not very prominent as there were no signs at the baggage area directing us to it resulting in slightly longer queues at the portaloos near the baggage area.
Flag off was prompt at 0500hrs. We had a little birthday song singing prior for a pacer who was having his birthday that day. Sweet gesture that was.
Run itself was pretty straightforward with plenty of hydration points. Kudos to the volunteers who managed to get all cups filled up when we are there as I had experienced volunteers being overwhelmed by the runners and ended up we have to pour drinks ourselves at a previous race. There were plenty of volunteers who were standing by the side cheering us on too. I managed to maintain a rather steady pace during the run though I did struggle around the 10km mark before getting my 2nd wind around 13km. Before long I completed my 4th Half Marathon with an unofficial timing of 2.24.58. Not a PB but then, PB was never what I aim for during runs. My motto shall remain as: If every run also can PB, I would be running in Olympics in no time. The run distance was not 21.095km as a Half Marathon should be as most of us, if not all recorded a longer distance on our various devices. Yes, we ran further but I personally do not see it as a major issue just taking it as extra miles thrown in FOC.
Now for something that disturbs me quite a bit. The theme for Run 350 is "Run for a Greener Future". Despite the theme, I do not see any difference in runners' behaviours before, during or after the run. While waiting for flag off, I saw runners drinking can drinks; 100 Plus, Red Bull, at the starting line and then just dumping the empty cans on the floor. Come on, you can do this if you brought your maid along but since you did not, who you expecting to clear up for you? And this is before the race even started. Paying your registration fees does not mean you can dump anything and everything anywhere and everywhere. During the run, the usual long stretch of paper cups littered by the side of the road can be seen. There are trash bins you know? I am not promoting myself here but I can say my cups always end up in the trash bins and I do drink a lot; 2 cups at every hydration point (not advisable). 1 cup will be at the trash bins right after the hydration points and the other I carried till I saw trash bins. Yes I do hate holding stuff in my hands while running but I told myself, I have to be responsible for the cups since I chose to drink. After finishing the run at the eco village, I also saw empty cups, empty cans, banana skins left on the floor. Duh, I can only hope that's what they do at their own homes too. Come on folks, not that difficult to clear up after yourself right? Sad to say, I do not foresee any change in such behaviours anytime soon.
Okay, done with my ranting. Overall, the run was managed efficiently with no major or even minor hiccups experienced by myself. I enjoyed the run and would not mind doing it again next year. To those who are considering such runs, or thinking whether to do a 10km or Half Marathon, I would say just do whichever distance you think you can manage. No one is born to run a 10km, a Half Marathon or even a Full Marathon. You need to experience it yourself to really know how the runs feel like. You have to start somewhere. As Dean Karnazes, an American Ultramarathon runner who ran 350 miles in 80 hours and 44 minutes without sleep in 2005 once said, "Run when you can, walk if you have to, crawl if you must; just never give up". So you never have to worry about walking during runs.