We're steadily going into the month of April. Almost summer! How many of us are still holding onto our New Year resolutions? Thing is, these work best if there is a clearly defined and measurable goal. If your resolution is to be more active, keep fit or maybe to even improve your running performance, it helps to put that into a specific race time or race distance.
Let us guide you through!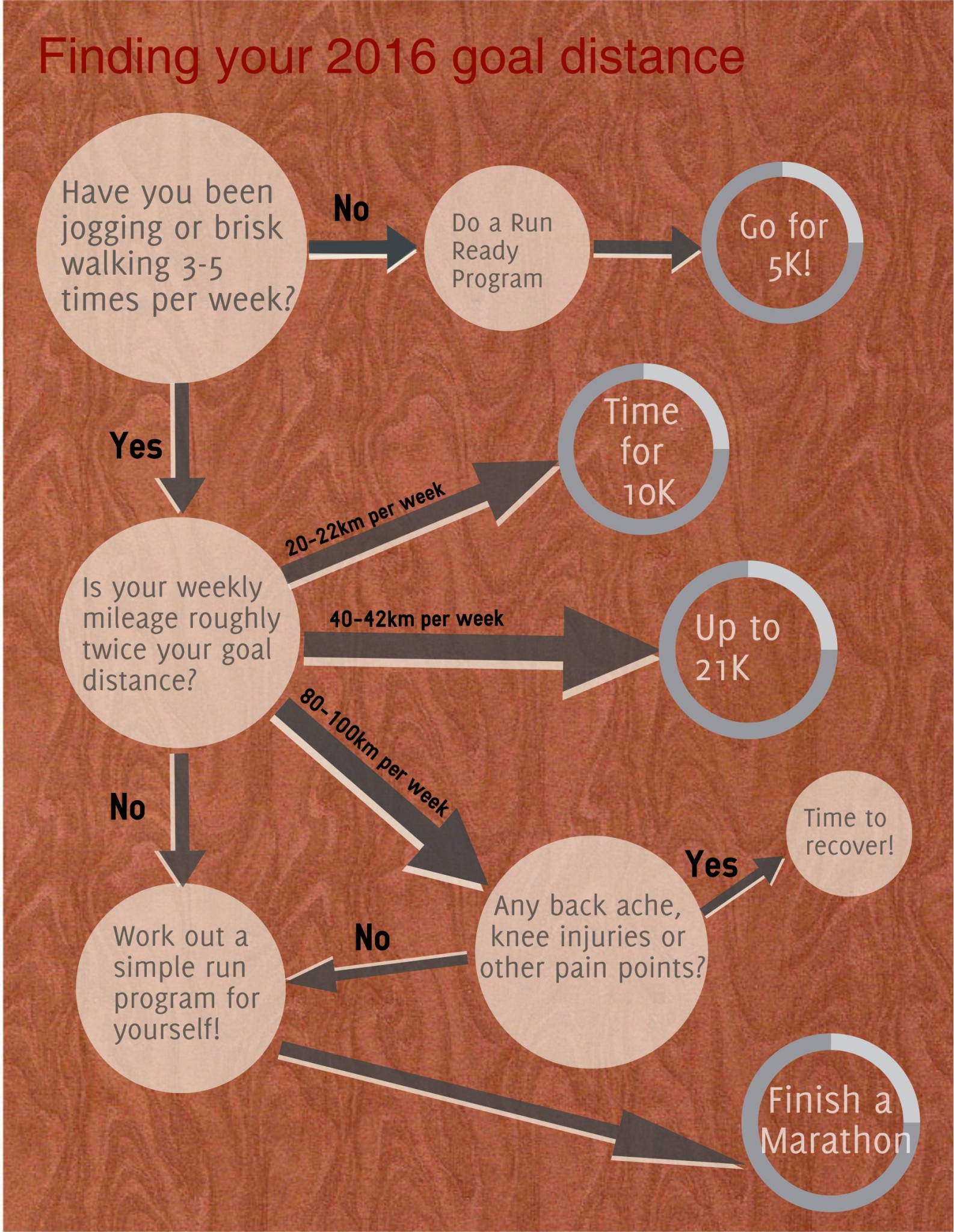 Like any other exercise, running has to be progressively challenging. Suddenly going from a weekly 10K mileage to 40K is just setting yourself up for injury. The general guideline is to not increase your weekly mileage by more than 1 to 2 km.What's more important is consistency. Even if you happened to have missed a few weeks of training! Apart from training your runs by running, including cross-training days and other workouts can also add variety.
A quick Google search would bring up so many run training programs. Lucky for you, they're really easy to understand. For example, there's always a long run day for endurance runners, usually on weekends when you're not rushing to work. If it's your second or third time running this distance, there'd probably be speed work such as tempo runs and interval trainings to help improve your PB. Once you know you can train for a weekly mileage about TWICE your goal distance, you're ready to sign up for the next 5K, 10K, 21K or the magical 42.195KM.
We've put together the above infographic to guide you through. If you've any questions at all, feel free to comment!