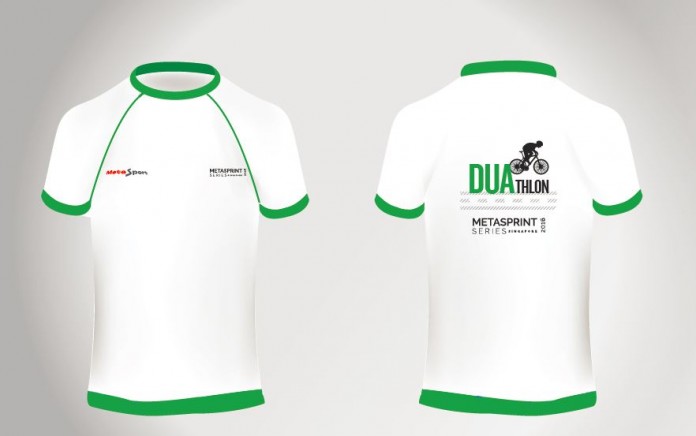 Whenever I see friends taking part in Triathlons or IronMans, I can't help but admire their courage and fitness levels to be able to partake in such rigorous activities. However as I can barely swim, I know such races are beyond me. Thus when I came to know of something call Duathlon that does not require swimming,  I just knew I had to give it a shot. After emailing them to clarify some issues like the fact that I do not have a bicycle and getting almost immediate responses, I duly registered for the Duathlon, Sprint Category which consists of a 3km run followed by a 20km ride before ending with another 3km run.

Various category
Racepack collection was on 15 March, which was a Tuesday. Kinda odd that a REPC was scheduled on a working day when such events are usually held over weekends. Perhaps because it was a working day, collection was a breeze.  The e-guide to the race, which was emailed to us at least twice, was also on display at the collection site. This was a great help especially to first timers like me.
As I was in Wave 6, due for wave off at 0645hrs, I arrived around 0530hrs, as advised by the organisers. I collected my rented bike from S-Lite which includes a helmet without much fuss.
My rented bike with helmet hanging by the side
Went to check in my bike at the transition area and was lost for a moment. There were rows of bike stands with numbers and alphabets but there were no signs explaining what they meant. Took me a while to figure out the numbers are our BIB numbers while the alphabets are for ease of locating our bikes (I guess) during the change over later.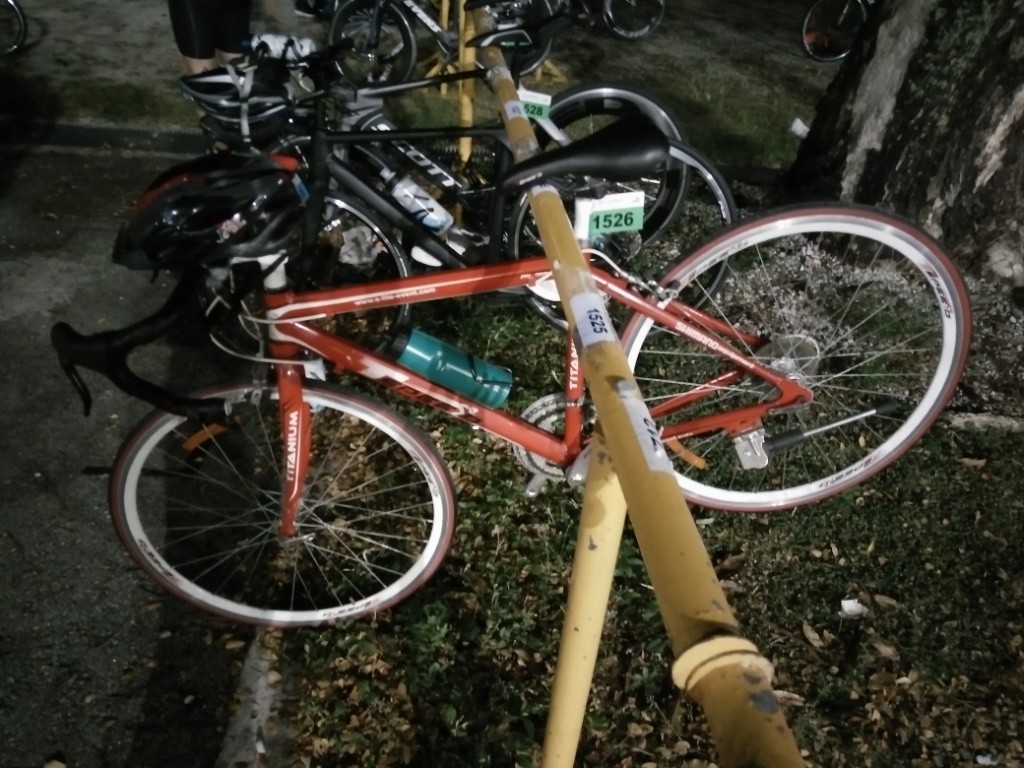 My bike at my designated lot in the transition area
Took a walk around the event site and saw a tent from Cannasia which offers simple checks and maintenance for our bikes. Think this is pretty nice though I am not sure if this is standard for all bike related events.
Right on cue at 0601hrs, Wave 1 which was for the Elite Women, commenced their race.. Before the wave offs, we were informed the ride would only be 19km instead of the published 20km. We were also again briefed on our route sequence and the emphasis was on 3 loops on bike which we have to remember on our own. Subsequent waves were waved off right on time with no delay at all. Come 0645hrs, I was waved off too.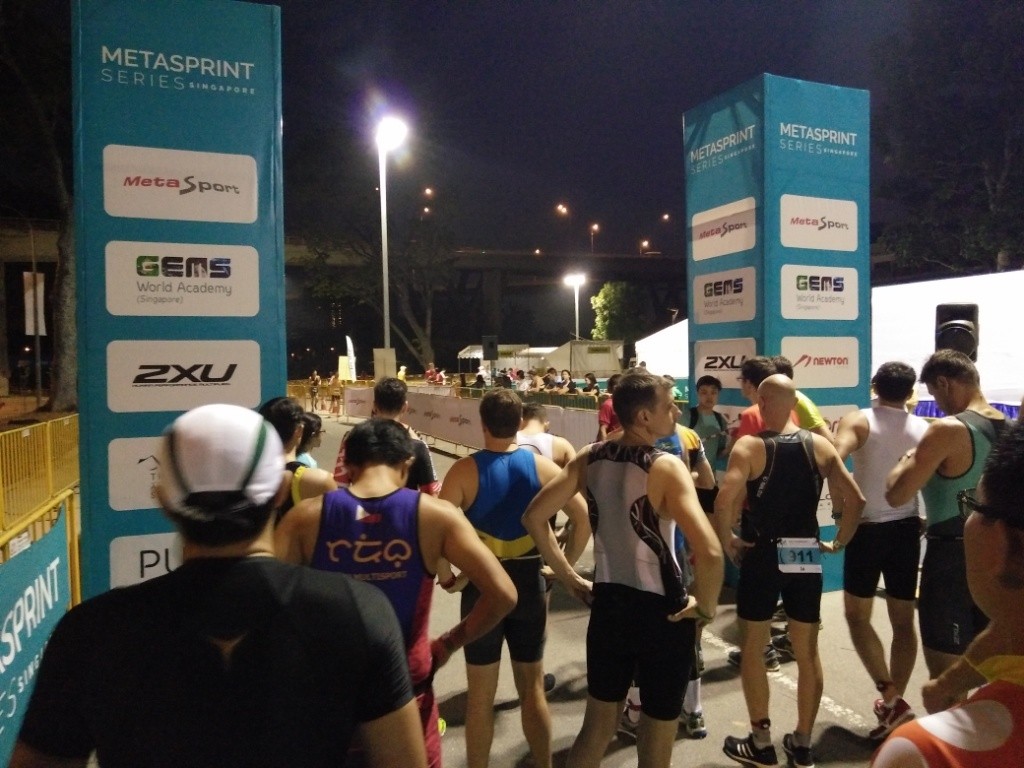 Awaiting my own wave off
The first 3km run was pretty straightforward. Once I was back at the event area, I ran towards the transition, don my helmet, pushed my bike to the 'Mount Here' area and off I went. Though I cycle occasionally, I have never actually raced in them. After barely 2km, I can feel my quads starting to ache. Yes, just 2km in I was already suffering. But can't give up can I? So I just pushed on. After a while though my quads are still aching, I started to enjoy the ride amid the shouts of "To your right!" when fellow racers were overtaking. Scenes from the movie "To the Fore" started to flood my mind and I remembered the male lead was told to maintain a speed of 80km/h in a particular race. So I took a glance on my watch to know my speed and to my shock (or maybe I should not be), I was only hitting 24km/h. That's the difference between a real racer and a casual biker.
Once I completed my 3 loops, I entered the transition area to park my bike. Found it amusing that when I got off, I could barely walk, much less run. It was only after a short slow run later that I managed to perform something more resemblance of a run. When I saw the finishing line, I was pleasantly surprised they were actually putting the finishing line ribbon up for every runner! Thus, for the first time in my life, I ran through a finishing line ribbon. Really hope there is a photo taken for that moment.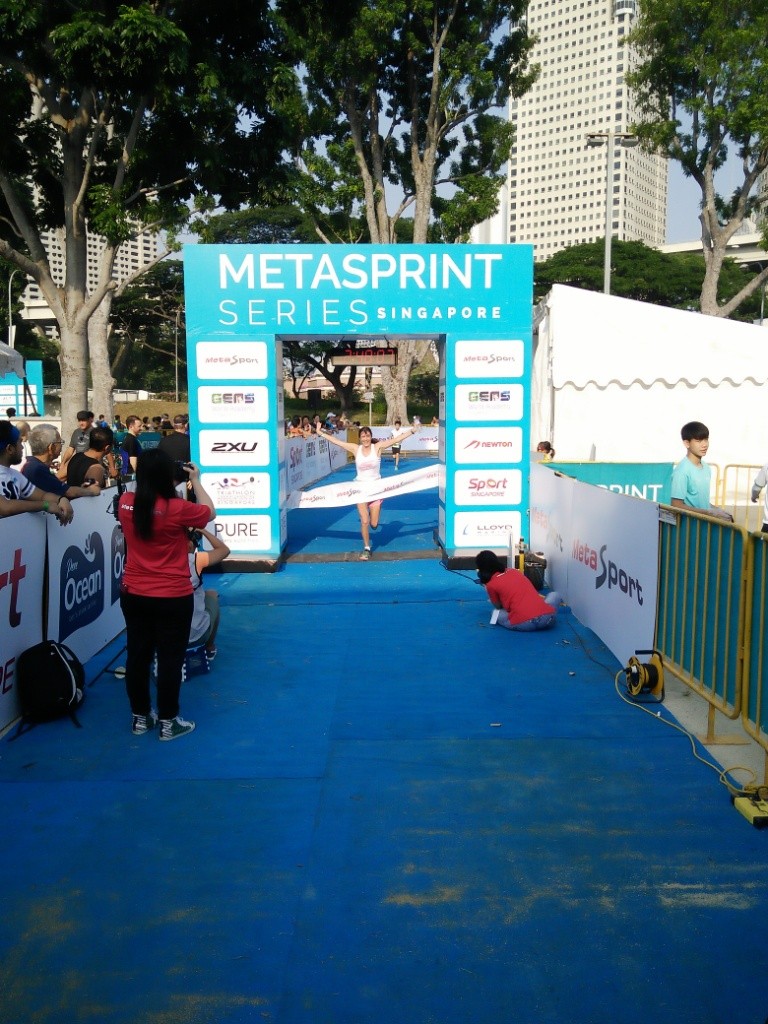 Another runner running through the finishing line ribbon
Once past that, a volunteer gave me my medal by looping it around my neck akin to medal presentation. A nice gesture in my opinion. My timing chip was also removed for me before I exited the finishing area.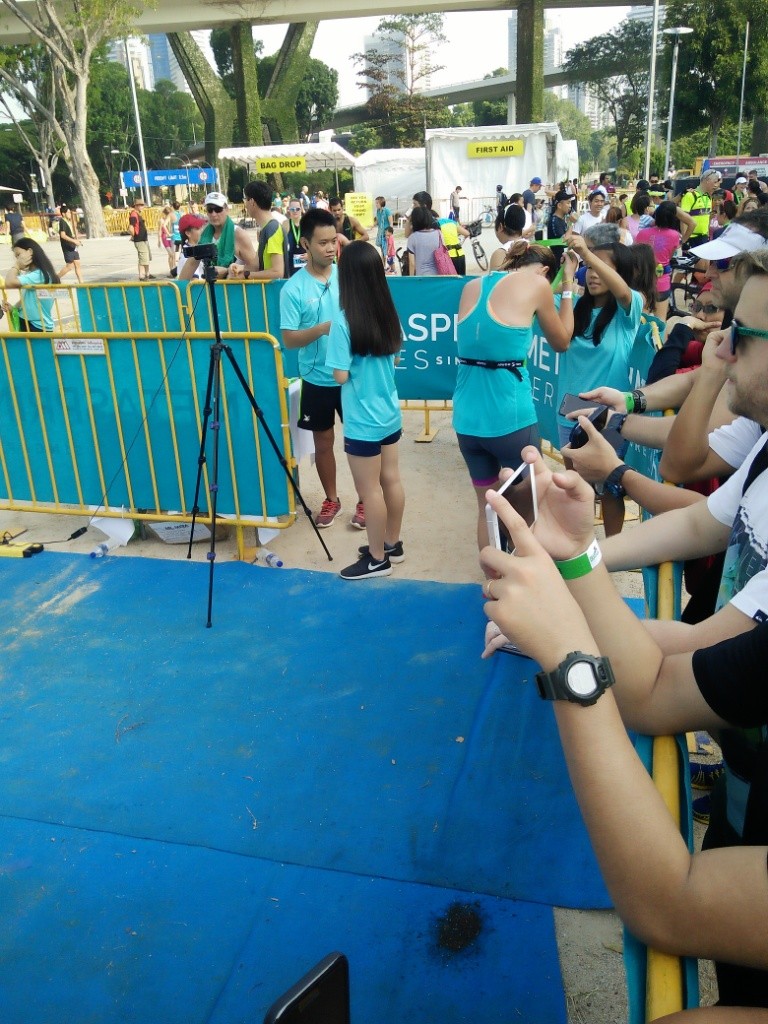 "Medal presentation"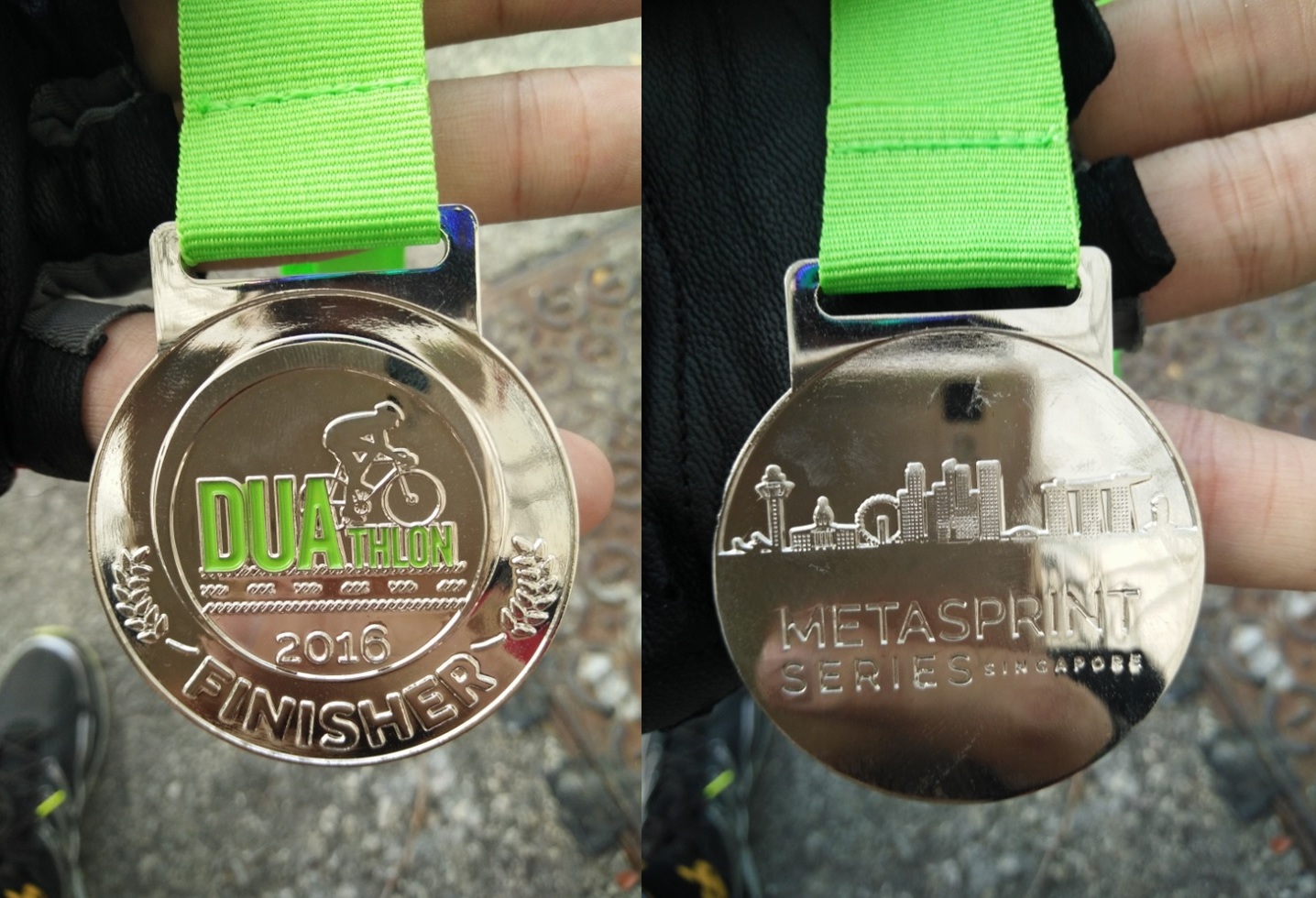 "My Finisher Medal"
Pure Sports Nutrition drinks were served alongside water. Noticed that race results can be printed out immediately and I did just that. Collected my bike, joined the queue to take photo with it at the Meta Sprint Series backdrop, retuned my bike to S-Lite, and that's it. My first Duathlon ended.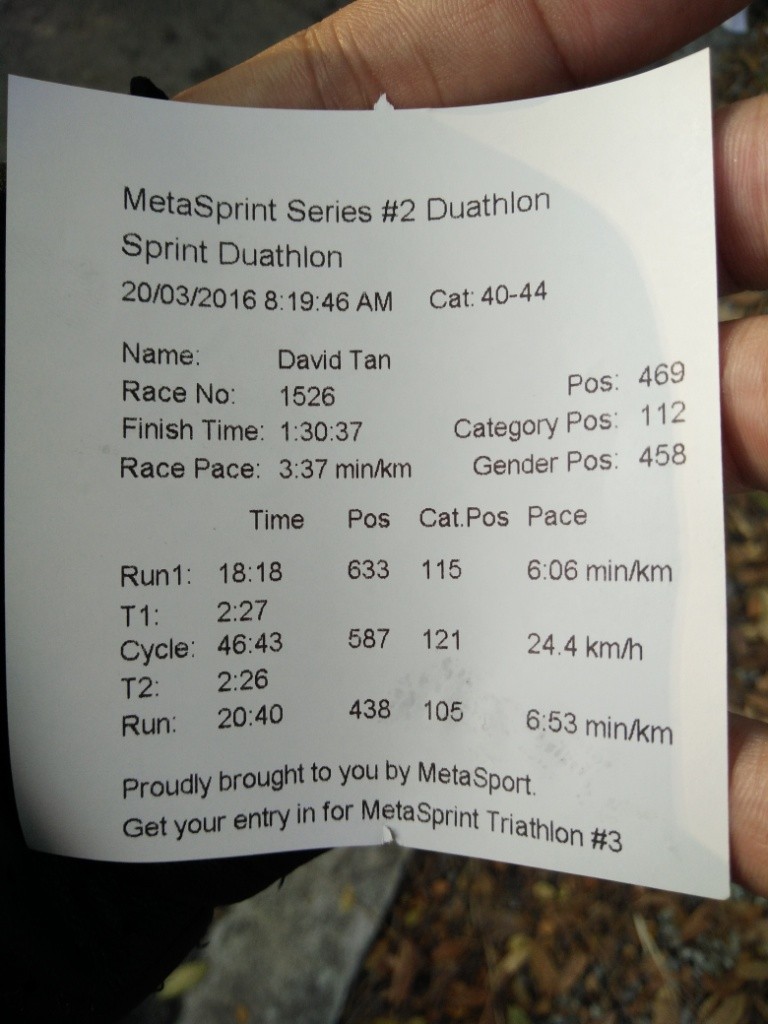 This aint fast, but this is my result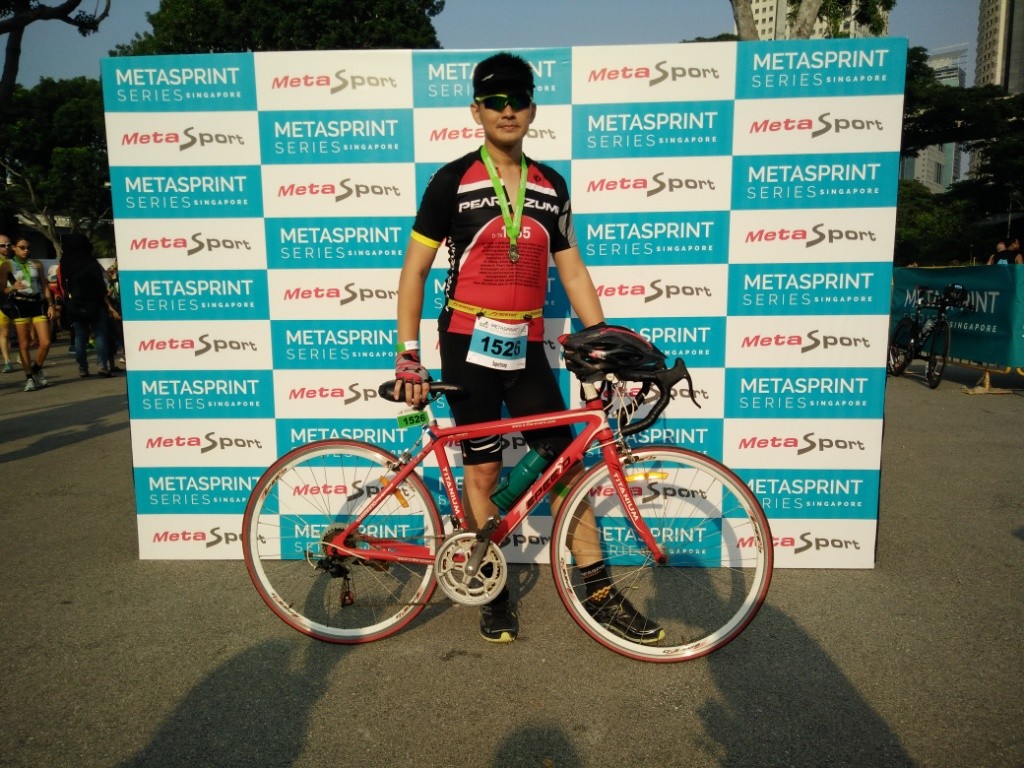 One for the camera
Overall I would say the event ran smoothly without a hitch, at least for me. Those without bikes like me collected their bikes in no time. Bag deposit was fast in depositing and collecting. Hydration was aplenty though we were supposed to bring our own hydration during the bike phase. Runs started on time, finishing point well managed. Am was real surprised so many kids took part in the run as well and seeing them running/biking happily somehow light up my day as well. So those runners with kids, do consider the next edition of this for your little ones. Think they will enjoy the experience.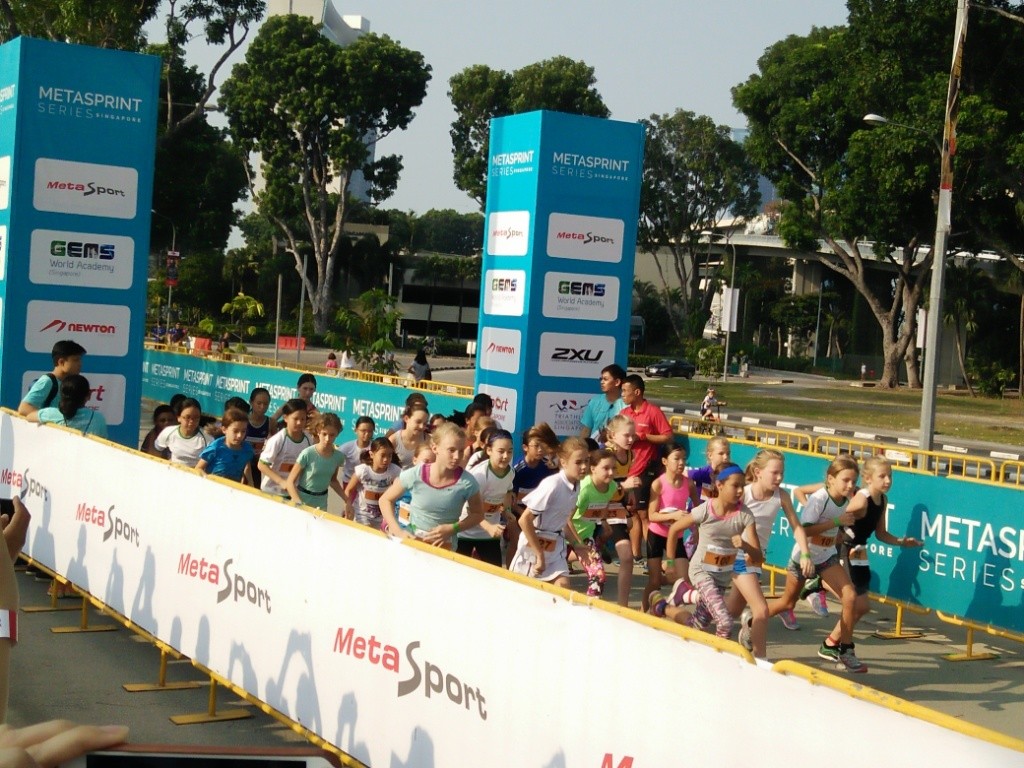 Happy kids dashing off!