We had 156 races in Singapore in 2015, with at least 1 race occurring almost every week – that shows how running is a popular culture in Singapore. While some may say that the races in Singapore are growing saturated, it is still no doubt that the local running community is still growing and more people are joining these races. And whether people are joining races or returning to races, are dependent on how well a race is organised. These are the 3 biggest running event organisers in Singapore, do you know them?
Explomo

Mostly known for: Run For Hope
Explomo Consulting Pte Ltd offers a full range of sports events management and consultancy services. They conceptualize, plan and execute sports events across all levels with their strong industry knowledge and passion. These attributes tailored successes like MINDSET Challenge (Vertical Marathon), HomeTeamNS-New Balance REAL Run, tHe Spring Live Active Run in Sarawak, as well as the first ever Green Corridor Run back in 2013, which was Singapore's first run along the preserved railway track. Their solutions are customized in accordance with customers' business objectives, and delivered by a team of experienced event organisers, specialized in their own fields.
Infinitus

Mostly known for: Great Eastern Women's Run
Infinitus is an event design house that specialises in challenging limits. They create events that help individuals push their own boundaries and discover a sense of infinity within themselves. Backed by theirr years of experience and technical expertise, Infinitus formulates large-scale activities that take participants on an exhilarating new journey everytime. Some events under their belt include the recent Illumi Run and the upcoming RUN 350.
Orange Room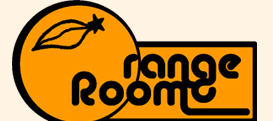 Mostly known for: Tri-Factor Series
The Orange Room is a Singapore-Based events company set up in 2006 that was built upon the success of its sister company, The Swimming Room. The dynamic team comprises of energetic athletes & professionals that have combined expertise in the various event management sectors such as sports, Leisure, entertainment and media.
An acronym of their name also describes the services they offer:
O : Organized your scope and objectives
R : Realize the details and any potential impediment
A : Analyze the overall schedule, resources and scope
N :  Negotiate for the absolute best cost for our clients
G : Galvanize the implementation plan with style timely
E : Execute swiftly to meet your target goals