You wake up while the sun's still resting. The night chill still hangs heavily in the air, threatening to push you back to bed. Everyone tells you that you're crazy. Who goes for a run so early in the morning? What time did you sleep the night before?
Truth is, you just want to run. And there can be a million reasons for that. It could be health, family or just to instil some form of discipline in you. Signing up for an overseas run gives an additional benefit. You get to travel and soak in a different environment at the same time. Singaporeans have been swarming to Australia and Malaysia for races because they are so accessible. Why don't you try something new this 2016? Here, we share with you specific races in the Great America instead.
2. For Couples: Honolulu Marathon
The Honolulu Marathon, as its name suggests, is set in the capital of Hawaii. Its scenic course includes spectacular ocean views alongside world-famous Waikiki Beach, and Diamond Head and Koko Head volcanic craters. On race week itself, there are a host of activities you can participate in including race expo and the All-You-Can-Eat Luau (carbo-loading party). Waikiki Beach itself has near flawless weather, gentle waves and vibrant nightlife. After the race, you and your partner can have a romantic stay at one of the many hotels along the coast and bask in the beach culture that Hawaii has to offer. If you're keen, watch out for international registration opening in April!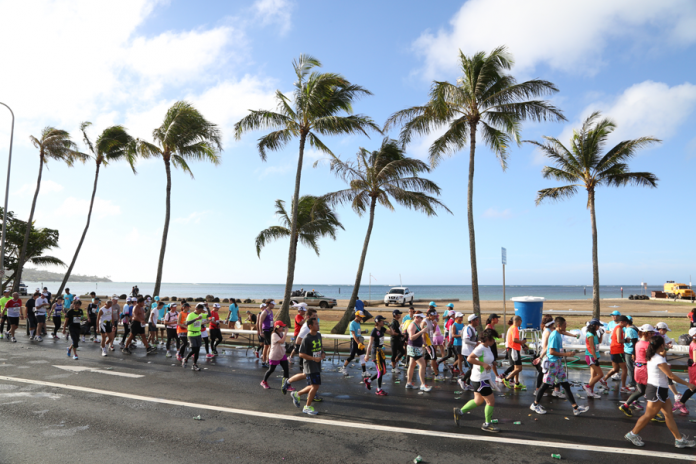 Photo Credit: FC Active Travel