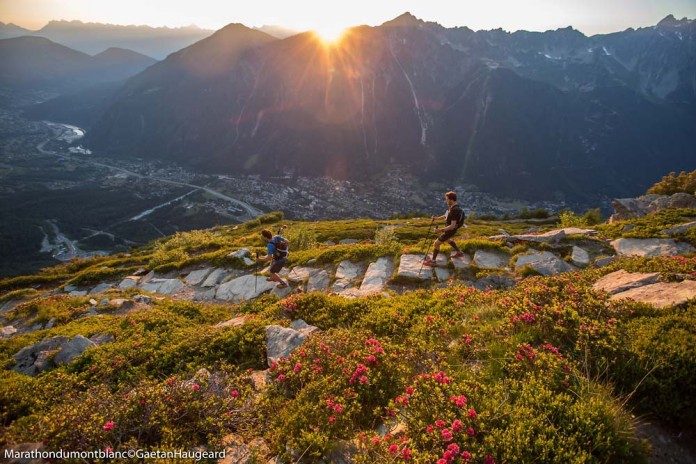 Trail races are a great way for runners to explore a new place and get close with nature. The beautiful sceneries and the fresh air are just some of the reasons why more people are signing up for trail races every year. There are plenty of trail races with beautiful sceneries in the world, and most of them are ultramarathon races. For those who love nature, but not ready to challenge an ultra distance footrace yet, here are top 5 trail marathons you can consider in 2016:
Hoang Lien National Park, Vietnam
Next race: September 24th, 2016
Vietnam Mountain Marathon is the result of a lifelong love of running and a fascination with Vietnam. The mountains of Vietnam are home to thousands of yellow rice fields, water buffaloes and colorful ethnic minority groups. The small dirt roads and narrow trails will take you through the beautiful mountain ranges of Hoang Lien National Park and valleys near Sapa that are only used by locals. Each route will encompass challenging climbs, exhilarating descents and a true glimpse of local life through the rice fields and ethnic minority villages.
Khövsgöl Province, Mongolia
Next race: 3rd August 2016
Mongolia Sunrise to Sunset is an annual event that allows runners to experience some of the most spectacular and pristine trail running in the world as well as an opportunity to visit Mongolia – the land of Chinggis Khan, nomadism and infinite wilderness.
Whether you come to challenge the Mongolian champions over the 100km distance or to challenge yourself in trekking your first Alpine marathon, Mongolia Sunrise to Sunset offers you a week of discovery and exploration. The event takes participants to Hovsgol Lake on the northern border of Mongolia (adjacent to Russian Siberia) where the wide open spaces, dry and temperate climate and naturally soft terrain are ideal for running.
Chamonix, France
Next race: 23 June 2016
Run against the dramatic backdrop of mountains at the junction of France, Switzerland and Italy.
Mont-Blanc Marathon is one of the world's premiere trail races, and starts in Chamonix's central square before leading runners on a 26.2-mile loop around the surrounding valley. Along the way, racers pass through ancient hamlets and high-alpine meadows, all in the shadow of Western Europe's highest mountain. This is ultra athlete Kilian Jornet's training ground, so be prepared for a burly ride, including more than 8,000 feet of climbing.
Meili Snow Mountains, China
Next race: 28th May 2016
The Shangri-La Marathon is a challenging adventure race, a mountain marathon and ultramarathon, which takes place on some of the most breathtaking mountains in the world. The Meili Snow Mountains, or Kawagarbo Mountains as it is known by local residents and pilgrims, is part of the grand Himalayan Mountain range in the Yunnan province of Southern China, bordering Tibet.
The location is absolutely incredible with breathtaking sights to experience. The course features diverse range of terrain and climate with some good elevation gains, ranging from a combined 1,775m (5,823ft) for 21k Half Marathon runners to 5,288m (17,350ft) for 100k Ultramarathon runners, the first 5k is the most challenging with a 1,000 meter climb.
Entabeni Game Reserve, Limpopo Province, South Africa
Next race: 25th June 2016
Here is your chance to literally run wild with the animals in the plains of South Africa.
First organised in 2005, the Big Five Marathon is an annual race that takes runners through Entabeni private game reserve. The Big Five refers to the five famous game animals: lion, leopard, elephant, rhino and buffalo. The course boasts magnificent savannah scenery while runners get the opportunity to run close to wildlife, even traversing lion territory. Safety is a non-issue however, with helicopter surveillance and armed rangers.
The Big Five Marathon is quite a tough race requiring a certain level of fitness and experience. It starts and finishes at Lakeside Lodge on the upper escarpment. The surface varies from deep sand, dirt tracks and trails to paved roads and pebbly surfaces with holes, and the course will be ascending quite a lot from beginning to end. Weather conditions, the sun can be brutal on the open savannahs despite being in the wintertime.
Looking for the best marathons around the world?