Hands up if your New Year resolution is to complete a marathon.
Now, there are so many out there to choose from. If you were to extend that overseas, there's going to be way more options available. To make choosing easier for you guys, we've narrowed down the options to present you the one marathon you should never, ever miss – the OSIM Sundown Marathon 2016, Asia's largest night-marathon.
Newbies, 'siao-on' runners, budget students… This race is the one for everyone. Let us tell you why.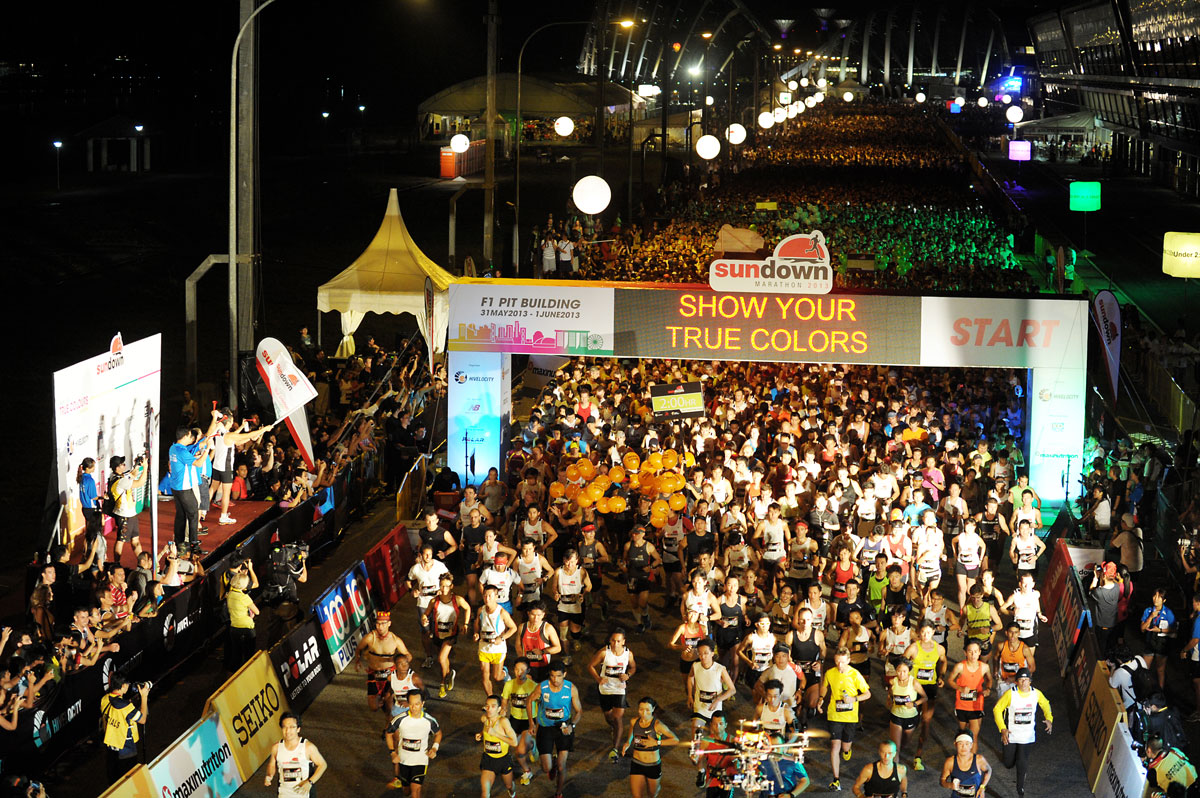 For hardcore challengers:
When night falls, our body starts to switch into sleep mode. During which, there is a general loss of skeletal muscle tone and active sympathetic nervous system. Let's break this down. Muscle tone is a continuous and passive part of your muscle that contracts. This contraction acts as a resistance when your muscle experiences a sudden stretch or pull. It protects your muscles! Then we have the sympathetic nervous system that speeds up your heart rate and gets more blood and oxygen throughout your body. That's important when you're running. All these tend to shut down when night falls and your body clock tunes to sleep mode. So I'm not saying that the Sundown is a road to death but it's going to take training, which also makes it perfect for those who loves a challenge.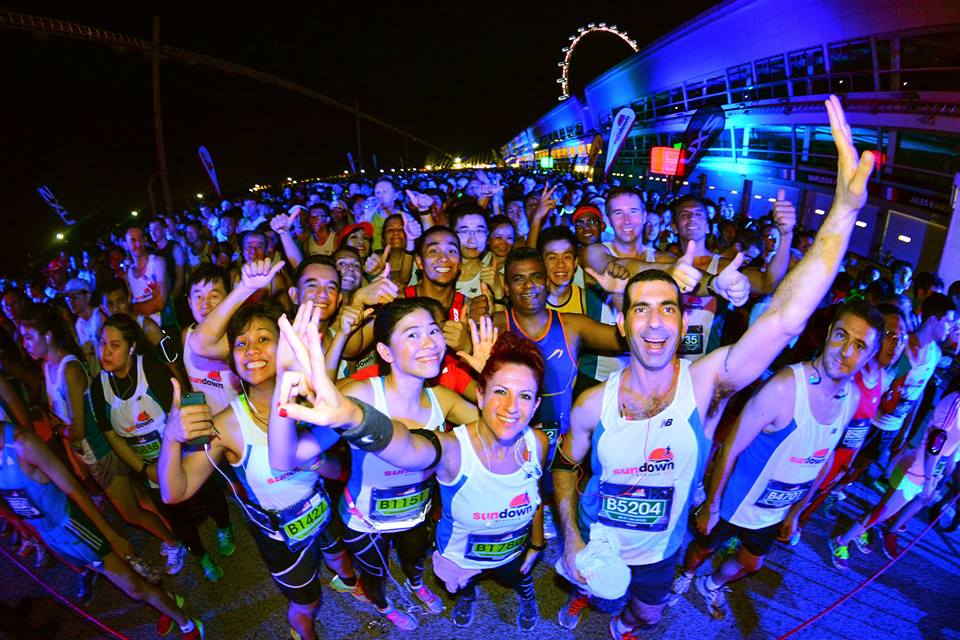 For all ages and levels:
Sundown has grown from a humble 6,000 participants in its first year to an expected 30,000 in 9 years. Starting as an ultramarathon event in its first year, the organisers have progressively introduced more race categories for everybody to participate. So, regardless of your current level as a runner, this year you can experience racing safely in the heart of Singapore in the wee hours by going for either a Full Marathon, Half Marathon, 10km or 5km. What's more, since last year, kids from age of 6 years old and up can take part in the 5km fun run!

For value hunters:
Races typically range about $50-$100. Those culminate to paying for the race route, the sports singlets and most importantly, race logistics. Everything from baggage collection to ensuring your welfare during the run itself is covered. Imagine how much more needs to be done for a night race! There has got to be proper lighting, more water points and first aid-ers readying at every turn. For Sundown to be offered at a similar price range as any other race but with so much more, it's definitely "value for money."
Well, truth is we all have various reasons for why we choose to join a race and why that particular race. So you might end up signing up for this marathon, or you might turn around and end up with another. It's all up to you, the runner. The good news is that if you think Sundown is for you, we have a discount code for you!
We are pleased to offer our readers special Loyalty Rates from now till 31 March 2016. Use code 
OSDM2016LRJUSTRUNLAH
during check out to enjoy the discount! 
Click here to sign up
JustRunLah! is proud to be Running Portal Partner of Sundown Marathon 2016.