You've got your race bib, checked. And didn't prick yourself while trying to put it on. You've also got your shoes laced up tight, maybe too tight but it should be fine.
The first-time for anything is nerve wrecking. A lot can go wrong, some of them you could never have fathomed. But a whole lot you imagined stays just as a flicker of thought. In helping first-time racers out there, here are 5 essentials that can make the difference that matters.
#1 Remember your pre-race fuel
Many of us choose to skip on the meal before a run. After all, it's not always feasible to wake up at 3am to prepare for your 5am run. Neither does running with undigested food jostling about in your stomach sound appealing. For easy pace runs below 60 minutes, it shouldn't do much harm to run on an empty stomach. Anything more intense than that can quickly deplete your energy stores and leave you too tired to maintain your pace. Instead of skipping a meal altogether, consider simpler snacks such as a peanut butter sandwich and a piping hot cup of Milo.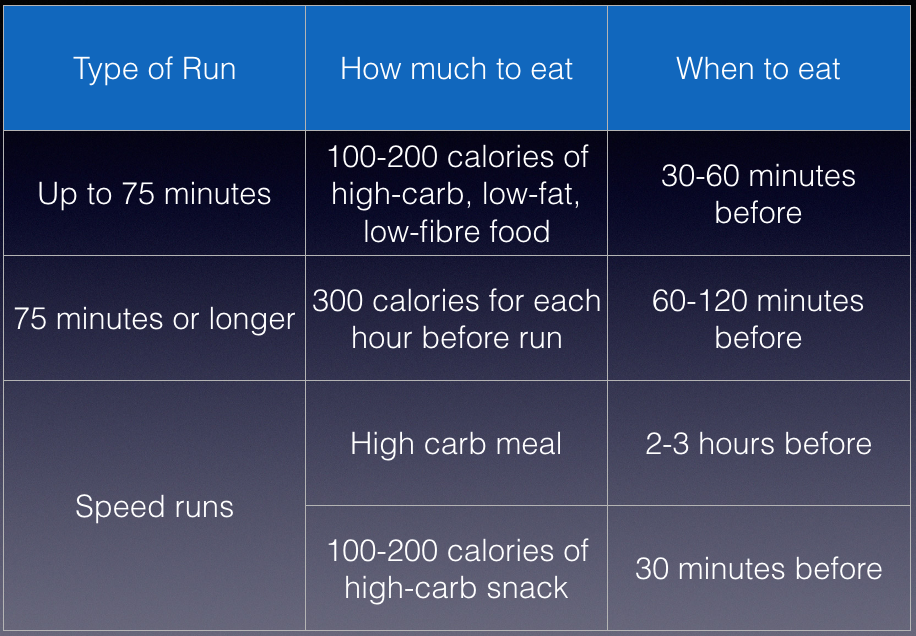 #2 Do a couple of deep squats
Squats provide huge benefits to runners, so much so that it's a wonder we don't do more. It's a full body warm up and because you've moving up and down, it gets your circulation going. It also targets the muscles around your knee, which are also the muscles that propel you forward AND stabilise your knee. Working in some deep squats would wake up the quads and hamstrings needed for your race later.
#3 Dress comfortably
There are some outfits that we know would not cause our thighs to itch, or expose our unhappy belly. We won't end up feeling irritated, jittery or distracted. We are more confident about covering that race distance in them because they're so broken in that we feel entirely comfortable in them. On race days, wear those. Especially when the race singlets always come out too short, wearing running outfits that you're familiar with would help you through the crawling distances.
#4 Pack light
Races these days are outshining each other with their logistics management. You aren't trapped in a queue for a good few hours and you don't wring with fear about losing personal valuables. Still, if you're the kind who get nervous before a race or just aren't the kind fully functioning at 5am in the morning, you won't want to have anything else to think about. So, pack light. Dean Karnazes, the remarkable man who completed 50 marathons in 50 days, carries only his handphone, a couple of important cards and some cash every time he goes out for training runs. You can even ditch the extra change of clothes and get into your finisher's tee instead!
#5 Make 'Having Fun' a goal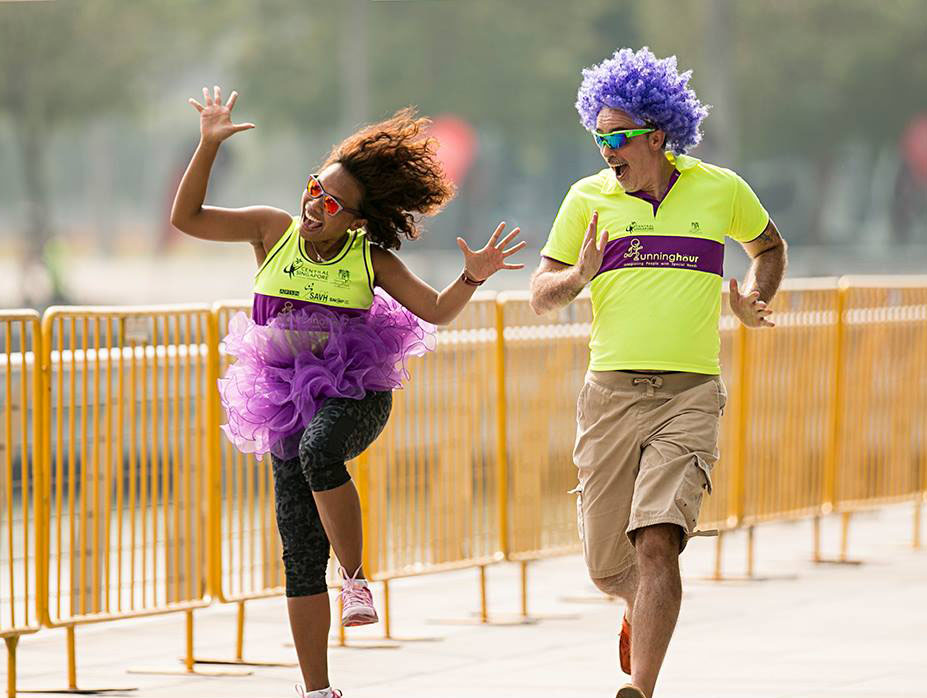 It's easy to forget having fun, and even if you do, it's probably a good to have. Especially if your friends would ask you at the end of the race, "So how long did you take?" You must know though, that you're running for yourself. And in the last leg-breaking few kilometers of the race, it's the reliable beat of your heart and the familiar rush of lactic acid to your legs that keep you going. It's going to end up as an experience quite unparalleled what you'd have expected, and having fun is going to jack up the value of that experience. Savor it. For yourself and those hours of training, have fun.