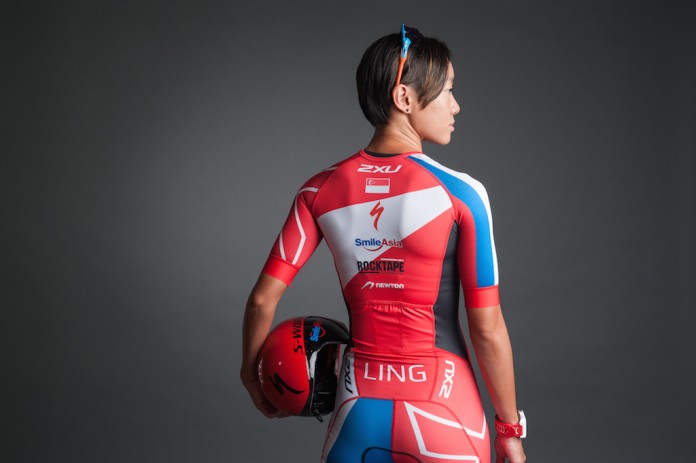 The Ironman World Championship 2015 concluded last month on 10 October 2015. Homegrown triathlete Choo Ling Er was the only Singaporean to qualify and competed in the World Championship twice, where she achieved her personal best in crossing the line within 11.00.53hrs. We had an inspiring chat with Ling Er about her triathlon journey and how she keeps pushing on for her passion in sports.
JustRunLah!: How will you introduce yourself to Singapore running and fitness community?
Ling Er: Hello! My Name is Choo Ling Er and I am the first full-time triathlete in Singapore. I am a very simple girl trying to chase a not so simple dream of being the first Singaporean to ever stand on the podium of the super prestigious, Ironman World Championships.
JustRunLah!: When did you first pick up triathlon (what age) and what inspired you to do so?
Ling Er: I picked up Triathlon during my Poly Days. I was on the school track & field team at that point of time when I picked up planta fasciitis . I had to lay off running and it was during that time, I self taught and learnt swimming. One thing led to another, I soon pick up a bike to ride and once I was cleared of my foot injury, I took part in my first multisports race. The rest as they say, is history.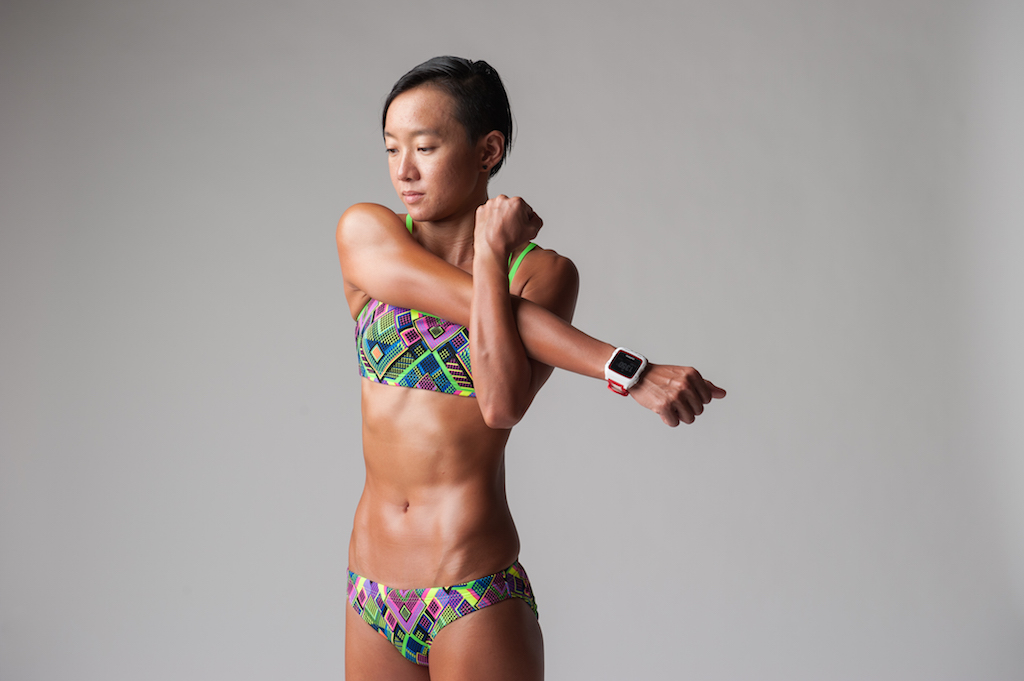 JustRunLah!: Would you say that one needs to have a certain mind-set to take on IRONMAN races?
Ling Er: To be really honest, I feel that how one approach an Ironman is purely based on the kind of experience and goal you wish to achieve when you cross the line. But determination is certainly key due to the nature of such long hours form of racing. I have seen athletes at the World Championships over the age of 70 years old crossing the finishing line. That sheer determination knowing that they will never be as fast as athletes half their age still did not set them back from finishing the race.
JustRunLah!: Turning professional in 2012. How has this IRONMAN journey been for you?
Ling Er: It's really flattering to be regularly named 'Professional' but I am simply not! Haha! I do not race on the pro circuit nor do I get a salary to pay me to race. I am an age group athlete who is doing this full-time, in hope of turning professional one day. I do get many people asking why not turn pro now. The answer is simple. I am trying the raise the level of racing here in SEA and when I do turn pro, I need to be in shape to be competitive and not just simply finish the race in the pro fields and be contented with the results. I want to be the one to show women out there that we too, deserve to be in the mix with the men's and can achieve results equally as well as them! ☺
JustRunlah!: What does the word "BELIEVE" meant to you?
Ling Er: I have it tattooed on my right wrist! It's a reminder to me that even with the adversity I've faced in life, if I really set my mind into it. Nothing is impossible to achieve. I've broken both my legs and the doctor's diagnosis was that I will never resume full functional biomechanics. Here I am 4 years later. First Singaporean to ever qualify and finish the Ironman World Championships in Kona, Hawaii as of 2015. ☺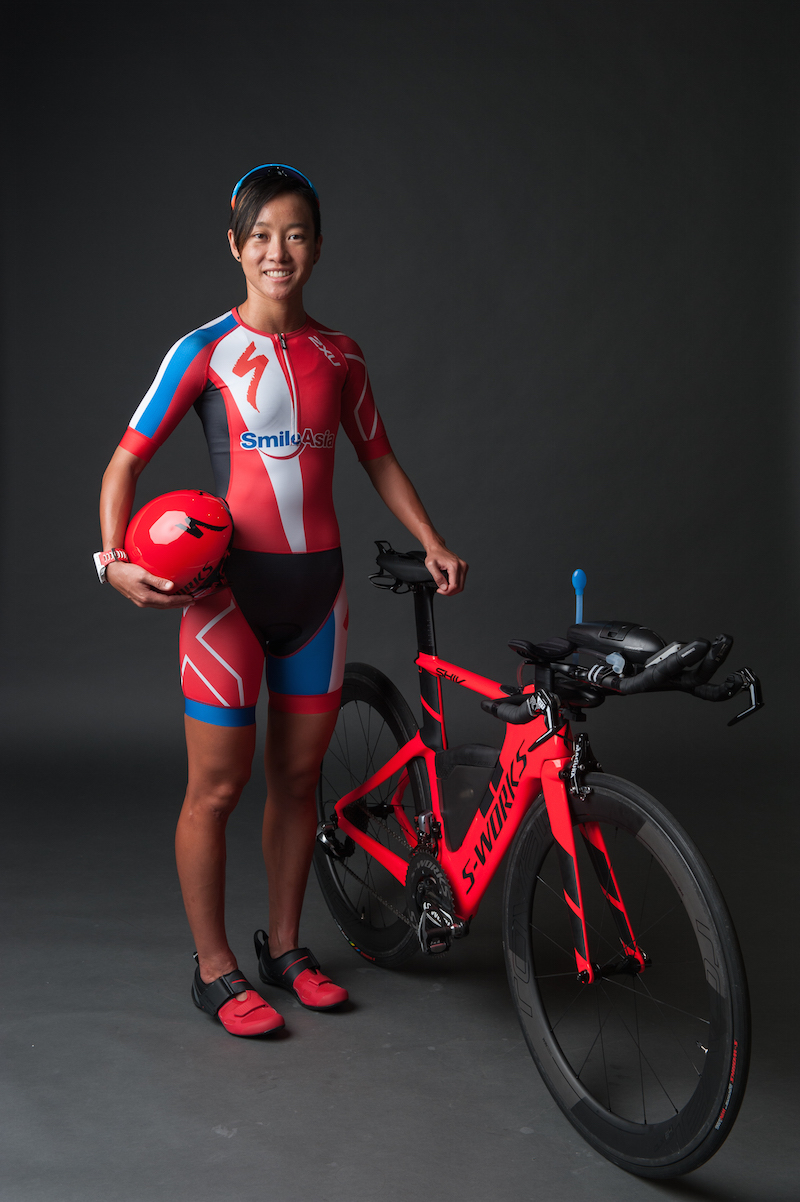 JustRunLah!: What is your mantra for when the going gets tough in a race/training?
Ling Er: Mainly due to the set-backs I had to go through before I finally got to where I am today, I've never once not look forward to training. I wake up every day, thankful to have been given another chance to do this again and I pledge to do everything I can to make the most out of it. On days when I feel really sore and tired, all I need to do is to think for the 8 months I spent in clutches after breaking both my legs and I will immediately jump out of bed to get changed into my gears to workout!
JustRunLah!: What are your future goals?
Ling Er: Now that I have achieved my short term goal of being the first Singaporean to ever qualify to the Ironman World Championships, my next goal is to make sure I put Singapore's Flag up on the podium. This is a feat that have never been done before. But I sure am going to give everything I can to try!
JustRunlah!: Any message for Singapore?
Ling Er: Smile and the world will smile back to you! Don't be too caught up chasing numbers while doing sports. Always remind yourself why you picked up sports in the first place if it wasn't for the love of it! Love what you do, do what you love and you will never dread a day doing it!
JustRunLah!: One advice for runners training for their marathons? One advice for triathletes training for their IRONMAN races?
Ling Er: I would say that the most important advice I could give is that for both triathlete and marathoners who are looking to do well, engage a coach. A good coach will be able to tell you when to ease off as well as to give you a good kick in the butt when you are not putting in the effort you need to. Not everybody is able to do this full-time like me and having somebody to monitor you takes a whole lot of pressure of training apart from the daily routines of a job and family.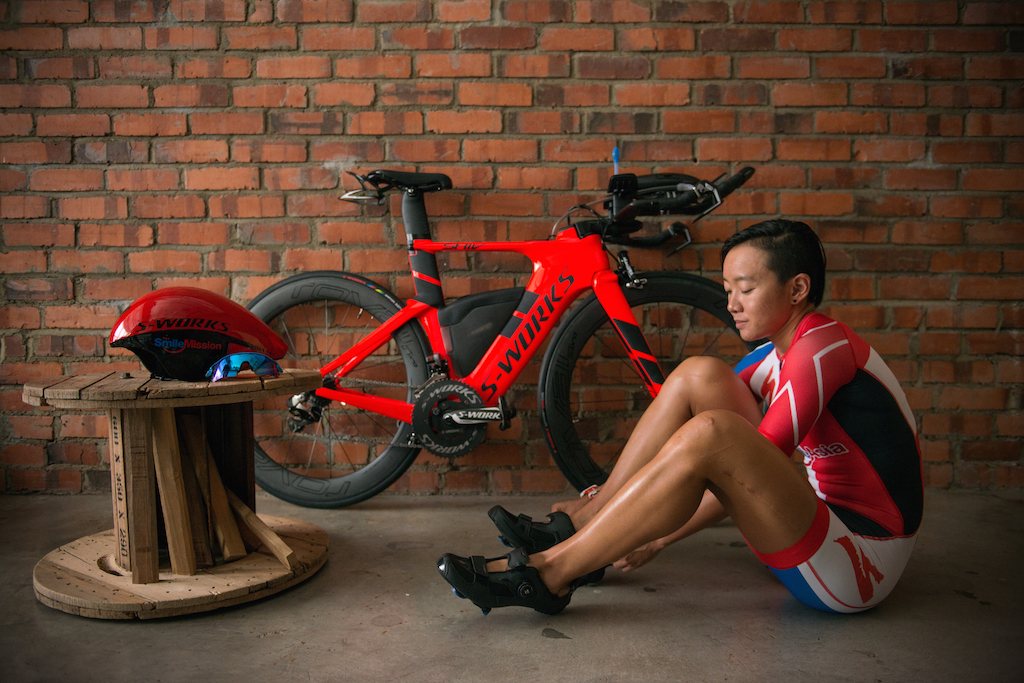 JustRunLah!: One thing most do not know about Ling Er?
Ling Er: It might not come as a big surprise since it was all over the web during the week of the world championships. I was a major in music and worked in the music industry for some time! Complete contrast to what I am doing now!
JustRunLah!: Any particular person to thank?
Ling Er: My family and friends who have been supporting me throughout every race and training that I go through. Every single words of encouragements spurs me to take another step forward in the race.
Not forgetting my fiancé, Alan. This boy has been the pillar of strength behind me and stood by me all this while. Leading up to the world championships, I didn't have the best of preparation. Having to deal with the mental and emotional aspect of comments made from male counterparts wasn't the most encouraging. Alan always gets my focus back on track and is committed to me doing well as much as I am to my training and races! On top of that, he is also my Athlete's Manager and manages all the sponsorship, logistical and budgets. All this while holding a fulltime job that requires him to travel all the time! What more can I ask for in a man!
JustRunLah!: Finish this sentence: Dreams are…
Ling Er: … will only be dreams if you don't act on it! As long as you act on it, results will flow!
Photo credits: The Studio Loft