Anybody can run as long as you have the determination and motivation to do so. Kate shows us that age is not a limiting factor to how strong and how fast we can run. Kate shares with JustRunLah! how she keeps this running spirit high for so many years and just run lah!
JustRunLah!: How will you introduce yourself to Singapore running community?
Kate: I love running! I'm a mother of three children under the age of 9 and I have lived in Singapore for 8 years. I'm 43 and I'm a stronger and faster runner now, than when I was in my 30's. I have competed in many 5k-10k road races, triathlons and occasionally half marathons. It has only been in the past two years that I have started running Ultra's and full marathons.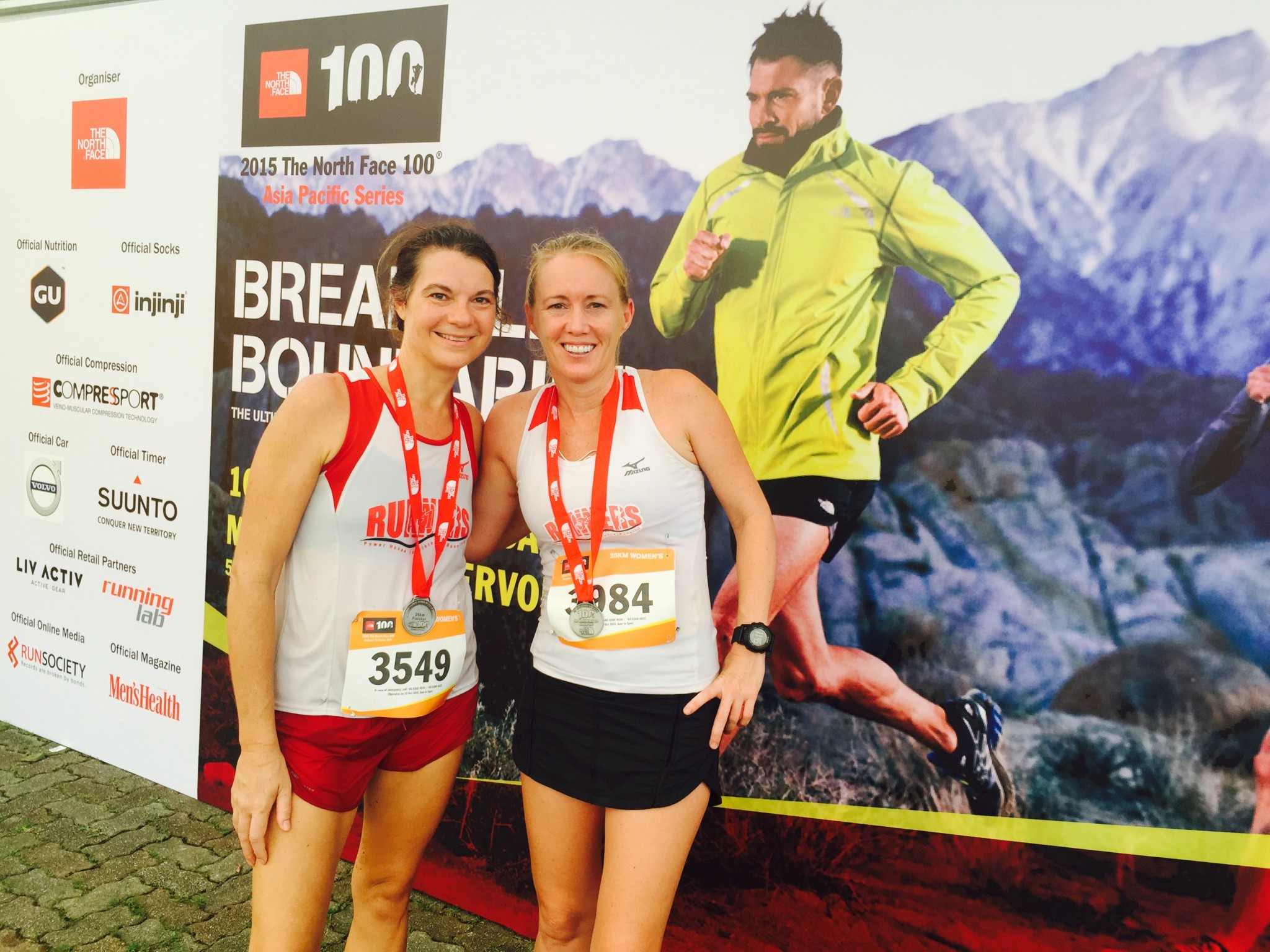 JustRunLah!: When did you first pick up running (what age) and what inspired you to do so? 
Kate: I started running with Little Athletics in Australia as a young child and then came back to it in my late 20's. I love the freedom, strength, and general enjoyment I feel when running. It's very empowering. Running downhill fast is so much fun, it takes me back to being a child, like I could just take off and fly.
Travelling and running is a great combination. I'm so fortunate as running allows me to travel to spectacular parts of the world, places that I may never have thought to visit. I also find that running is a form of meditation, an escape from daily routines. I enjoy running on the road but there is nothing like running trails surrounded by nature, wildlife and open spaces.
JustRunLah!: Would you say that one needs to have a certain mindset to take up the challenge of Polar-Circle Marathon?
Kate: My running coach Lexxus Tan from F1 runners, sums this up with one word; dedication. I also believe it takes determination.
Dedication to your training plan
Dedication to ensure you maintain a balanced family and social life with training
Dedication to your coach and running friends
Dedication to yourself, look after your health, make sure you eat well, get enough sleep and listen to how your body is feeling.
Determination to do the very best you can and get to that finish line!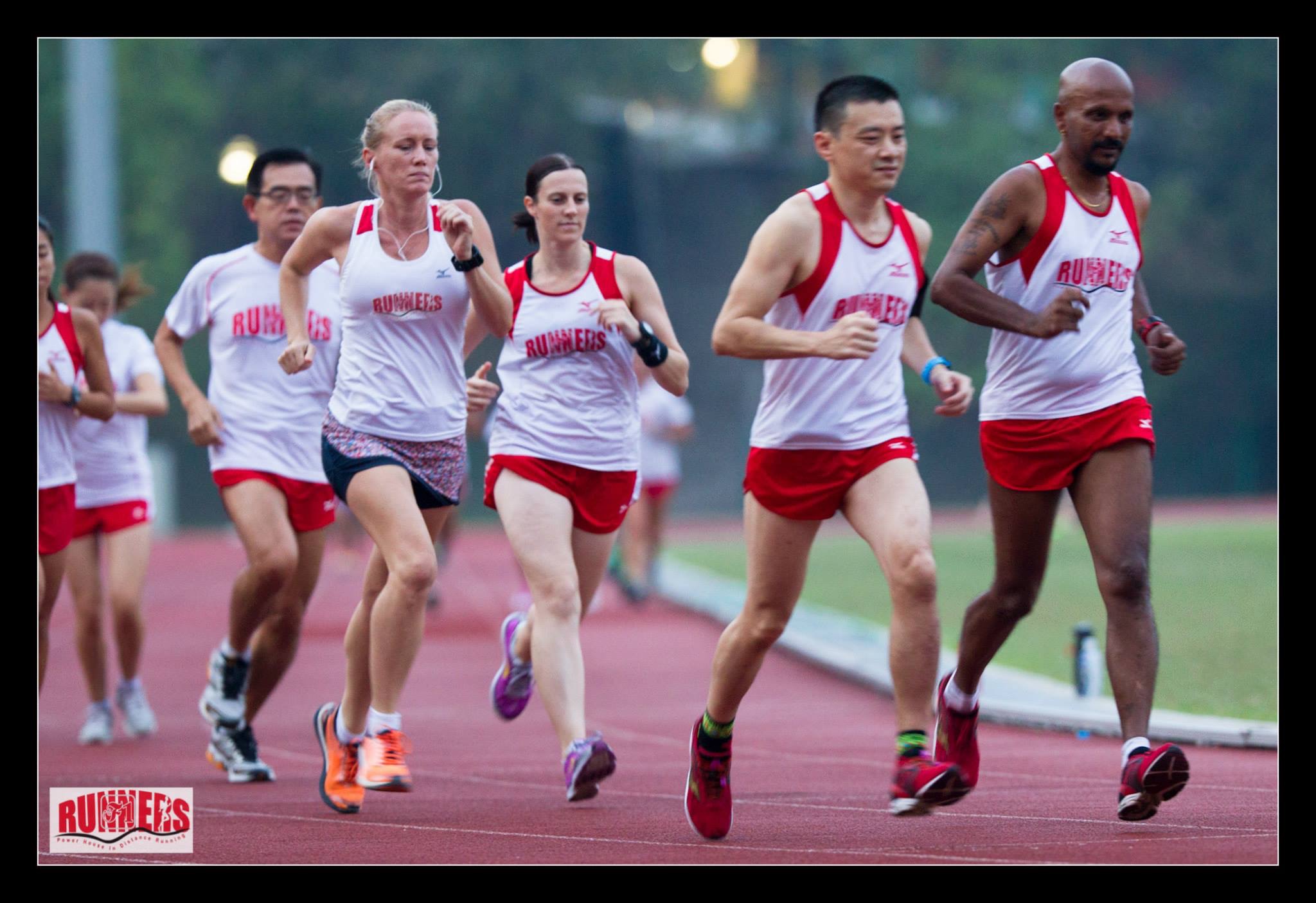 In 2013, I ran the Annapurna100 – 50k successfully. I loved this race. The training and event gave me insights into what my body is mentally and physically able to endure. In 2014, I competed in the Mt. Rinjani Ultra 52k, then the New York City Marathon and in 2015, the London Marathon.
When reflecting on my past races, some of my happiest memories are the races I shared running with friends and when I have taken the time to look around and enjoy my surroundings. I'm also so grateful for the support and love I have received from family and friends. I believe it takes more than one person to run a race.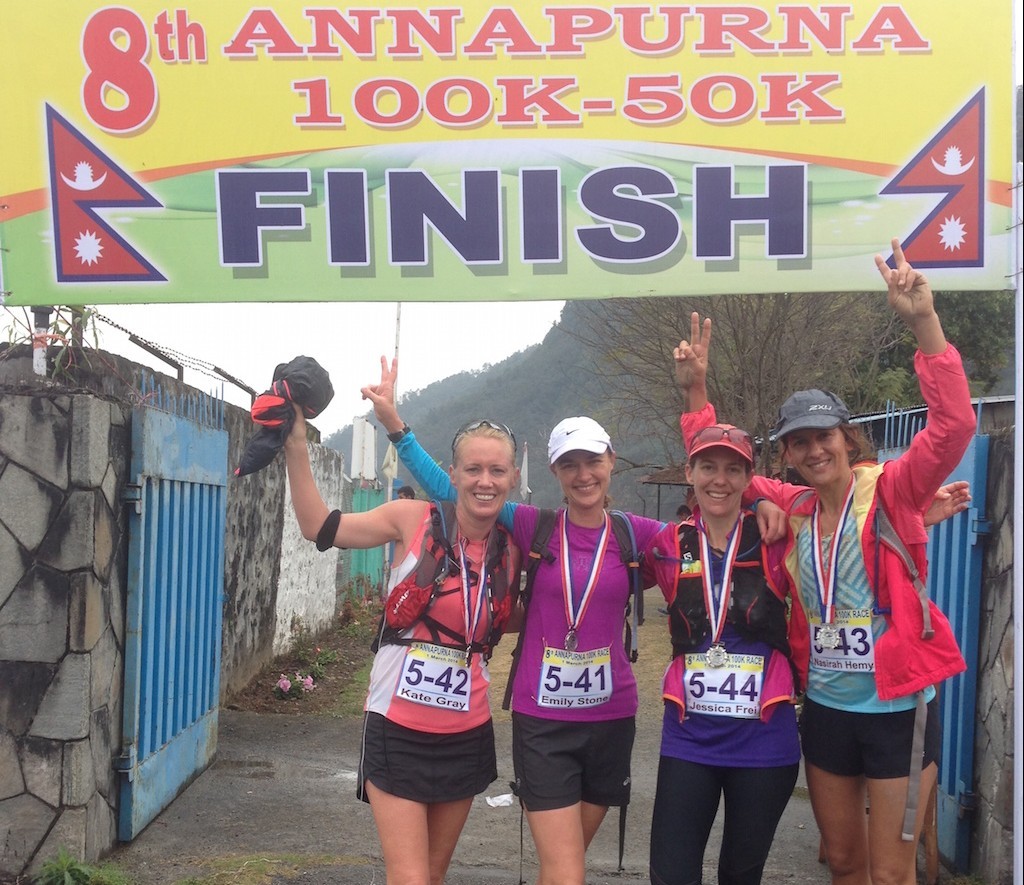 When deciding what the next adventure will be, I wanted it to be a race that would challenge me again mentally, as well as physically and to be located in a place that isn't a typical family holiday destination.
The Polar-Circle Marathon! "The coolest race on earth" I couldn't think of anything more challenging than running a marathon in the complete opposite weather conditions of Singapore. The race is being held 24th Oct 2015 in Kangerlussuaq, Greenland and they are expecting -10 to -20 degree temperatures. I'm nervous about the challenges the weather will bring and excited about running in such a beautiful remote place. I'm running with two wonderful friends and I know this race will be another amazing experience to treasure.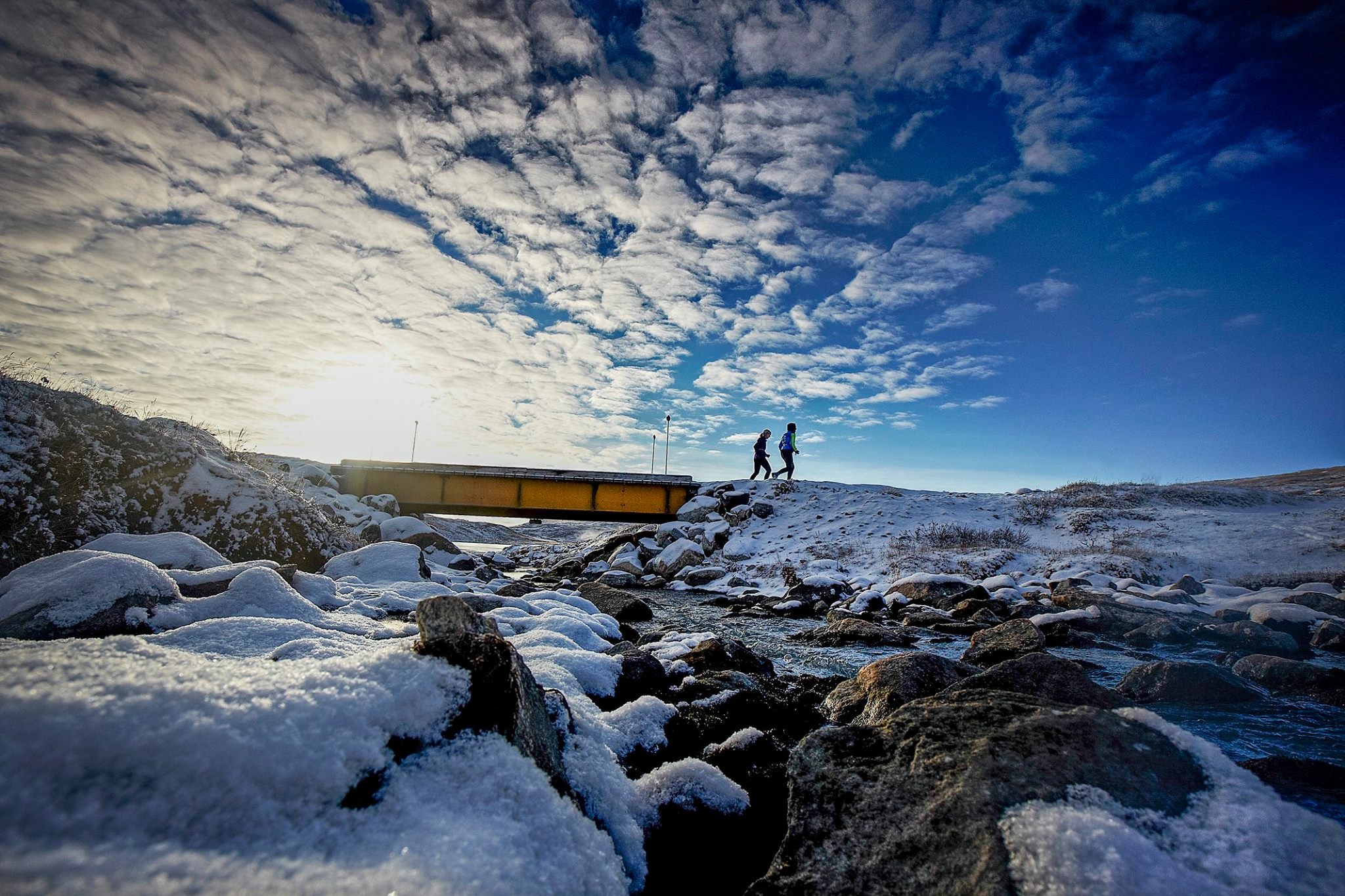 JustRunLah!: What advice would you give to all participants at any marathon?
Kate: The day before a race, I will visualize running the entire race in my mind. I always study the race route and work out my timing goals for the various distance points. When it comes to the race day, I will feel more relaxed, as I have a plan and I feel familiar with the race.
Stop and take a breath. I have learnt that it's important to take it all in. You have worked so hard for this race and sometimes due to the nerves or just focusing too much on running a PB, you forget to enjoy the moment. Make sure to look up many times during a race and see your surroundings. It will go by very quickly and you want to remember more than looking at your watch to check your time.
JustRunLah!: What is your mantra for when the going gets tough in a race?
Kate: It comes back to your determination to get to the finish line. I find that after 30k, it's mostly a mental race. I don't let myself think about the total distance of a race when I'm running. I break the race down into shorter sections in my mind. If I'm hurting, I try to stop thinking about the distance and focus more on just finding a good steady rhythm.
JustRunLah!: Anybody to thank for this incredible journey?
Kate: Yes, everyone!
Big thank you to Kirsty Smith and Sarah Galvin, my running friends who I'm sharing this adventure with. I can't wait to experience this journey with you. It's nice to know I have friends with me and I won't be the only one freezing!
Thank you to my beautiful family! My kids and amazing husband David, they are my biggest fan club. I couldn't have done it without their support, patience, encouragement and love. Also, my Mum and Erich who travel here from Australia to help with the kids every time I take off to another part of the world.
My wonderful coach Lexxus Tan from F1 Runners and the F1 running members. Thank you Lexxus! He never (only sometimes) laughs when I turn up to training announcing what my next crazy adventure will be. He helped me achieve an incredible PB this year, shaving 34mins from my finish time in the London Marathon. I have learnt so much from Lexxus about running techniques and how to train effectively. My number one learning point has been how important quality training is versus quantity in effectiveness.
JustRunLah!: Finish this sentence: Running has……
Kate: made me a happier person.