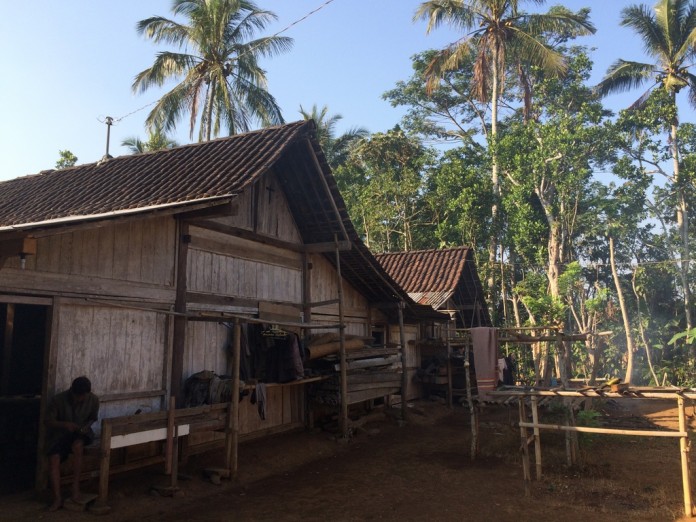 The 2nd day of the 3D2N travel and run trip was spent doing an easy run, exploring the resort while checking out the activities available. There is a 4.8km designated route around the resort for guests to walk/run. The route brought me through the rustic villages. I also saw a group of school kids running (some of them without shoes!) very fast.
After the morning workout, there are plenty of facilities and activities available for the resort guests to spend the day on. First thing we did was to fill our stomachs. The breakfast area is nicely set up with traditional Javanese feel and located by the infinity pool. Variety of food served was also sufficient to satisfy any guest.
We then went for a coffee plantation tour led by one of the friendly staff, after a warm shower. The staff was very knowledgeable and spoke fluent English. It was an informational tour around the plantations which ended with some coffee and tea tasting.
The exploration around the resort continued as we checked out the "Jungle Gym". As the name suggests, it is a place where we can workout, the primitive way.
After some gym session, it is then time for some relaxation for the body and the soul at the massage spa.
Finally, to end off the day, I spent some time at the day bed surfing the internet, chilling at the lounge where we had afternoon tea and enjoyed the sunset. It was a great day getting myself physically and mentally prepared for the race the next day.