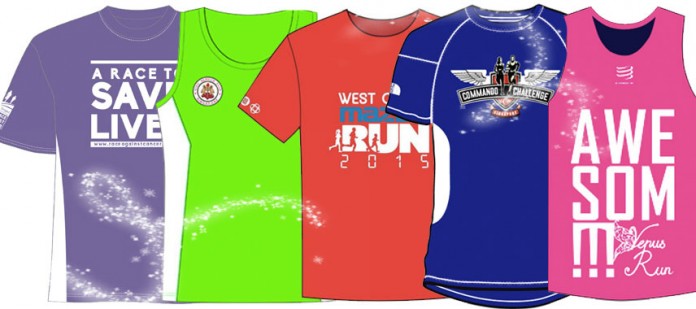 Bright colours are in!
You have probably noticed that almost every runner is geared up in a bright display these days. Do you find yourself buying them too? Here are two reasons why bright colours are in trend, and why they might actually be a good idea to wear!
– Looking good is the first step to get out of the door.
When we look good, we are more inclined to love ourselves and enjoy running more. When we feel good, we run more often and longer. With inspired confidence and eagerness, don't you find that you wish to get out for a run more often?
– Easily identified, Safety and Branding
Running clubs and events are choosing bright coloured race apparels to stand out of the crowd, promote team spirit and differentiate themselves. Lastly, many runners and teams will make such a choice for safety reasons, specially for training in the nighttime.
No matter what the motivation is, they have definitely created a vibrant running community.
What do colours mean?
Bright Yellow: Helps to clear the mind, making it open and alert.
Neon Orange: Inspire greater confidence and better self-esteem.
Neon Green: Inspires youthfulness, naivety and playfulness; it is liked by most teens. It creates a feeling of anticipation, and helps to clear the mind of negativity.
Neon Blue: Inspires determination and ambition to achieve great things, a sense of purpose in striving for goals.
Neon Pink: Inspires a more passionate, playful and sensual love. It exudes warmth and happiness and a love of life.
Neon Purple: It protects the vulnerable and assists the humanitarian. It is the colour of the evolved soul.
Black: Black is power and control of the self and others. It creates fear and intimidation.
The above may assist to put into perspective why event organisers chose a certain colour for their race apparel.
Every week we race, every week we collect race apparel. Which has been your favourite?
The directory of Singapore race apparels is available here.