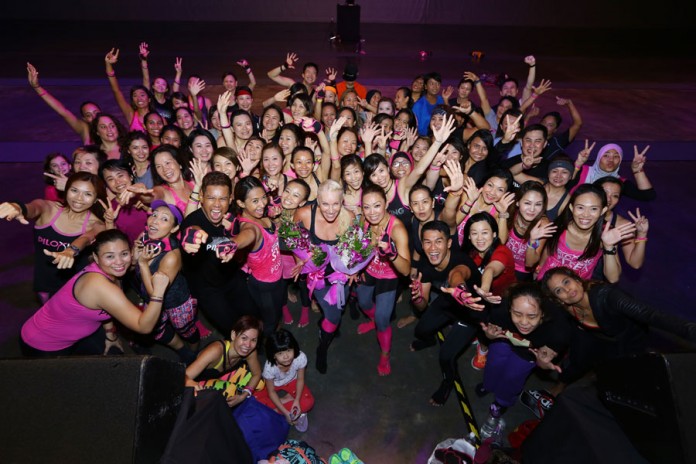 The Sports & Fitness Asia 2015 event successfully concluded after a fulfilling three days of business, exciting competitions and group fitness workouts & exercises amongst all sports enthusiasts alike.
The event saw over 6,200 visitors from 11 countries in attendance at the Singapore Expo, Hall 3. The figure represented a good 72% increase in total number of visitors as compared to 2013. Slightly above 9% of the registered visitorship came from overseas. More than 1,500 of the visitors have made at least, one return trip to SFASIA2015 over the three show days.
"We are satisfied with the outcome of Sports & Fitness Asia series in 2015, like most of our visitors, we were thrilled with the various sports competitions being held at the same time and many claimed that they were, flabbergasted to see such an unique combination of exhibition displays, sports photography challenge, real-life sports competitions and group exercises and workouts, all at the same time under one venue!!" Visitors have expressed their trips "fruitful" as they managed to catch a list of awesome displays and competitions which, they have never hear of or known to exist, till then.
The launch of the FitXercise Singapore 2015 on the last show day attracted more than 500 participants for the 8 different group workout sessions. Troupe of regional instructors and trainers flew in to join in the awesome group workout sessions on Saturday at Hall 4A.
"I would like to thank the team for a job well done and I am also very grateful to our various partners, exhibitors and sponsors who supported us in so many different ways. We will definitely look forward to deliver a much bigger & more exciting sports competitions and event in the next series!" said Mr Jackson Yeoh, Managing Director of Vision Xpertize Pte Ltd.
The opening ceremony welcomed guest speakers, Mr Patrick Chang, VP of the Singapore Manufacturing Federation, Dr Benedict Tan, Chairman of Exercise Is Medicine Singapore & Chief & Senior Consultants of Sports Medicine, Changi General Hospital and finally, Mr Spencer Low, Asst General Manager of HQ Consumer Marketing Center, Sony South East Asia.
The opening ceremony ended with amazing demonstrations from the Singapore Full Contact Karate Championships, Southeast Asia Grappling Challenge and Southeast Asia Wrestling Senior Championship 2015.
To know what's coming for the next series, simply visit us at www.sportsnfitness.asia and follow us on our face book.