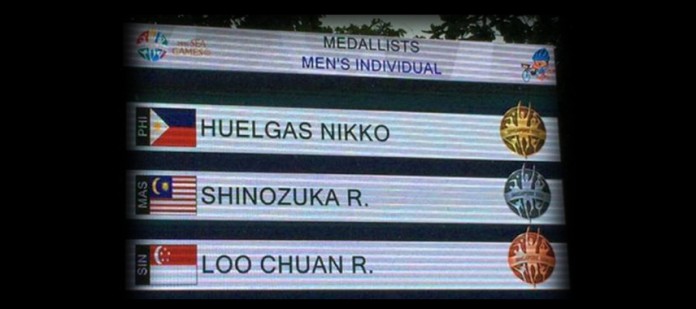 Bronze for Singapore.
Men's Individual Triathlon took place today, Sunday the 7th of June at East Coast Park, Singapore. The race concluded with an amazing run in the last lap!
Gold medal went to Nikko Huelgas, representing The Philippines, who finished with a top time of 2:04:32. Singapore's own athletes Chuan Rong Loo and Sheng Ren Chow came in the 3rd and 4th place, respectively, behind Rikigoro Shinozuka of Malaysia who was awarded the Silver medal.
Official results:
#Triathlon winners Huelgas (#PHI/Gold), Shinozuka (#MAS/Silver) & Loo (#SIN/Bronze) Photo by Francis Chia/Sport SG pic.twitter.com/4P4YLIN30H

— 28th SEA Games (@seagames2015) June 7, 2015
More info and results at the Official SEA Games 2015 site.