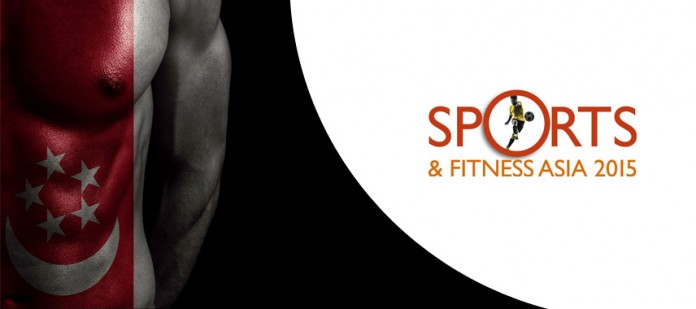 Event aims for 10,000 visitors; coincides with Singapore hosting the SEA Games after 22 years!
Following the success of the inaugural Sports & Fitness Asia in 2013, Sports & Fitness Asia 2015 (SFASIA2015) will run from 11-13 June 2015 at the Singapore Expo, Hall 3.
Singapore will be hosting the 28th Southeast Asian (SEA) Games from 5-16 June, after a gap of 22 years. The event is the largest sports competition of its kind in Southeast Asia, with more than 5,000 regional sports athletes from 11 nations expected to compete in 36 different sports.
Jackson Yeoh, General Manager of Vision Xpertize, said: "In celebration of sports, SFASIA2015 is proudly timed to coincide with the SEA Games 2015, targeting competitive athletes and sports professionals, sports academics, sports enthusiasts, healthcare professionals, wellness and sports business communities in Southeast Asia."
Organised by Vision Xpertize Pte Ltd, SFASIA2015 has attracted more than 125 exhibitors from 10 countries and is expected to draw some 10,000 visitors to the show floor during the three days.
SFASIA2015 will feature the latest strength and cardio training machines and equipment, fitness equipment, sports performance apparels, sportswear and accessories, sports medicine, functional nutrition, personal care and beauty products and more.
The programme also includes four regional sports and fitness competitions: Singapore Full Contact Karate Championship, Southeast Asia Grappling Challenge, Southeast Asia Wrestling Senior Championship and the inaugural Southeast Asia Streetworkout Championship 2015. Over 325 registered contestants, officials and judges from Singapore and neighbouring countries are registered to participate in the various competitions.
There will also be workshops where fitness professionals can learn from master trainers the latest insights and best practices the industry has to offer. These include a personal trainers' workshop, golf clinic and Exercise Is Medicine certification class.
One of the highlights is Fitxercise Singapore 2015 on 13 June. It will be Singapore's largest group exercise and dance marathon with eight non-stop group fitness and workout sessions over eight solid hours under one gigantic roof in Singapore Expo Hall 4.
Fitxercise sessions will be led by different master trainers and instructors from Les Mills, Piloxing, ZUU, Yoga, Bokwa, KpopX Fitness and many more. Such an event and scale has never been organised in Singapore or ASEAN and hundreds of trainers within the region have registered for Fitxercise Singapore 2015, making a record for our very own "uniquely" Singapore event.
Jackson Yeoh added: "This year's Sports & Fitness Asia 2015 is timely as it is held against the backdrop of the 28th SEA Games and Singapore's golden jubilee. It is a not-to-be-missed event for every sports and fitness enthusiast. Whether you are sourcing for sports goods, want to gain knowledge at our themed workshops, take part in Fitxercise or even just to cheer on your favourite teams in the competitions & Challenges, there is something for everyone. We hope that visitors to the event will have a fun, fruitful and sporty time at SFASIA2015."
For more information or to pre-register for SFASIA2015, visit www.sportsnfitness.asia
JustRunLah! will be at Sports & Fitness Expo 2015!
Come see us at stand #J3-4 , Singapore Expo Hall 3, 11-13th June
About Sports & Fitness Asia (SFASIA)
SFASIA is a premium sports, fitness and active lifestyle exhibition and conference in the Southeast Asian region that aims to promote a culture of sports and fitness, showcasing the latest sports and fitness technology and solutions in the sporting arena.
SFASIA 2015 comprises a three-in-one exhibition – Outdoor & Leisure, Wearable Technologies and Wellness & Beauty. Other highlights include Personal Trainer's Enrichment Classes and Workshops, Golf Clinic and Fitxercise Singapore 2015.
About Vision Xpertize
Vision Xpertize was established in July 2012, Singapore and has since established itself as a premier conference and exhibition organiser in the sports, fitness and wellness arena. In 2013, Vision Xpertize held its inaugural Sports & Fitness Asia exhibition and conference, attracting a high level of attendees with both local and foreign participation.
Backed by a team of committed professionals, Vision Xpertize has built a strong international agency network spanning 14 countries, allowing Sports & Fitness Asia to reach out to international manufacturers, agencies suppliers and buyers from overseas.
With its strong partnership with sports industry partners, government trade bodies, associations and education institutions, Vision Xpertize will continue to deliver dynamic events to meet the needs of the sports, fitness and wellness industries.