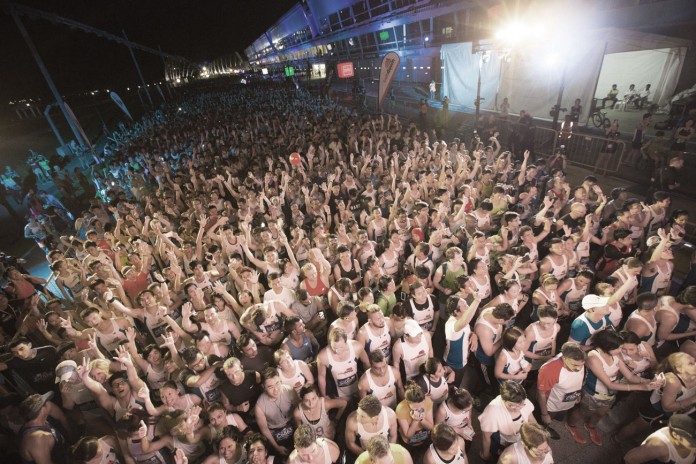 Asia's largest night race has been around for a good 8 years. Growing from 6,000 participants in 2008 to over 30,000 runners from all around the globe last year, OSIM Sundown Marathon 2015 is one of events that we are really looking forward to joining this year! In this video / editorial, JustRunLah! remembers some of the race's milestones.
Timeline
2008 – Inaugural Sundown Marathon: First-ever night marathon event that brought together 6,029 nocturnal runners.
2009 – Race The Night: 10km Women race category introduced. Girl power!
2010 – Beat The Sunrise: Half the distance, double the fun: We have our first 21.1km Half Marathon race category.
2011 – Sleep Can Wait: Sundown Marathon initiates one of the largest sports/running-centric Expos in Singapore, Run Bike Swim Expo, welcoming 80,000 visitors in its inaugural year, which was later renamed to Sundown Expo in 2014.
2012 – Light Up The City: Sundown Marathon moves to the heart of the city, where a fresh dose of excitement is injected with a new route weaving through the night serenity of the Central Business District.
2013 – Show Your True Colours: Launch of Sundown With Love – an heart-warming charity initiative that encouraged runners to run for a beneficiary of their choice.
2014 – Bring On The Night: Retained our record number of almost 30,000 runners, where we hit an all-time-high percentage participation of overseas runners at 35.4%.
2015 –  A new page in our history book to be written by YOU.
JustRunLah! is an Official Partner of OSIM Sundown Marathon 2015